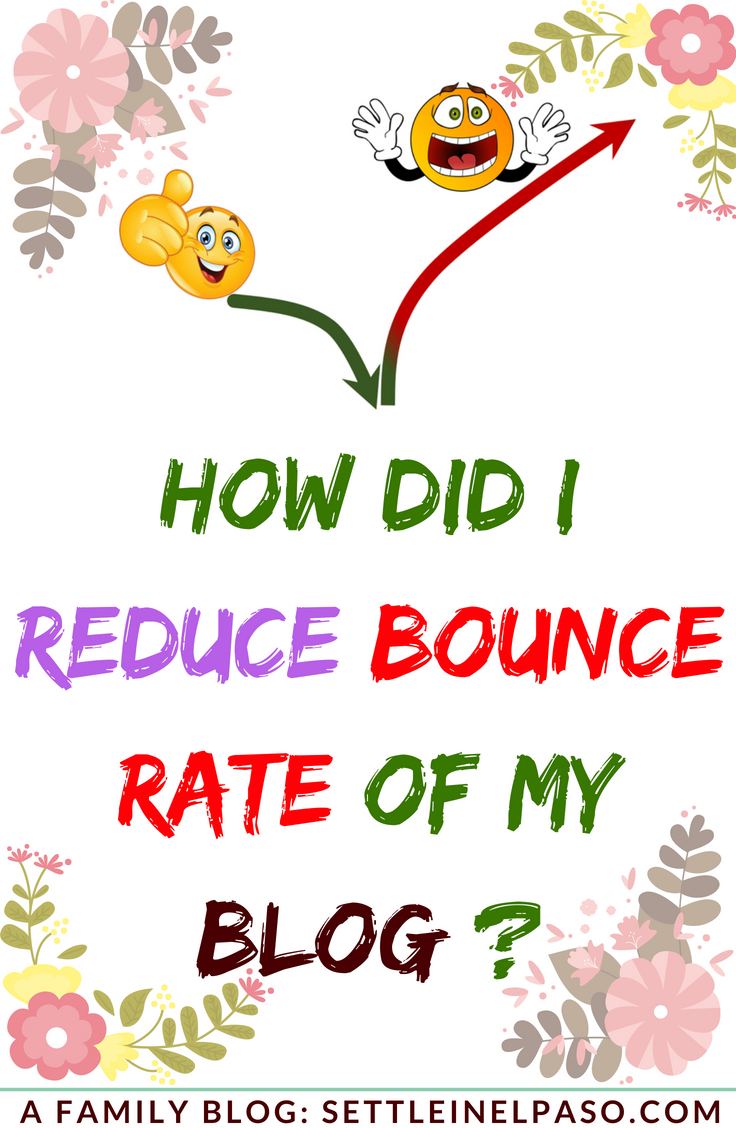 A blogger's dream is that readers will read their posts. This is obvious. Otherwise, we won't be blogging, rather we would be writing diaries in the first place. By definition, a blog is an online diary that is public. We do not want our readers to bounce to any page other than our blog. Bounce rate is an indication of what percentage of readers bounced to something NOT relevant to our blog after landing on a page. Bounce rate is higher if readers come to a page and then leave without engaging with the blog. Lower bounce rates are better. Many SEO strategies are out there to reduce bounce rate. I rarely used any such sophisticated strategy.
We will receive an incentive if you use the Amazon affiliate links in this post to purchase anything with no extra cost from your side.
How may I know the bounce rate?
Good question. The standard way to view the bounce rate is via Google Analytics. In this post, I assume that you have already have a Google Analytics account and you placed the Google Analytics tracking code on every page of your webpage. Actually, you do not have to manually place the tracking code on every page. There is a WordPress plugin called Per Page Add to Head that will allow you to include anything in the head area of all posts and pages. After you add the Google Analytics tracking code to every post and pages, you will be able to see how many people visited, how long did they stay on your blog on average, and the Bounce Rate along with many other insightful statistics.
I did an interactivity test
As a part of my study, I created three quiz-posts on three consecutive days on three related topics: (1) Authoritarian parenting style, (2) Equalitarian parenting style, and (3) Permissive parenting style. Notice that each of these quizzes are have 10 questions and a participant can see one question at a time. The participant hits the next button to reach to the next question. As a result, readers were interacting more with these posts. Naturally, the bounce rate reduced.
We published the three quiz-posts on May 30, May 31, and June 1, respectively. Throughout these three days, the bounce rate of our blog reduced from around 85% to 73.5%, which was substantial in our experience. Yes, we had been suffering from the bounce rate problem from the birth of this blog.
Is Google Analytics doing it right?
That is a very good question because Google Analytics is not doing it right for low traffic blogs. More specifically, Google Analytics is computing a visitor's session duration lesser accurately for a low traffic blog than that of a high traffic blog.
If a reader goes to a page and leaves without interacting with the website, Google Analytics cannot calculate how long the reader was on that page. As a result, this page visit is considered to have a 0.0 second duration. Basically, the stay-duration is computed from the landing time to when the user goes to a next page of this blog.
If the user clicks on a link to a second page of the same blog and leaves after some time without going to a third page, Google Analytics will have enough click-information to calculate the duration on the first page. However, Goggle Analytics will miss the duration on the second page because there was no click on a link to a third page. For a low traffic website like ours, this "last page not counting" accumulates as a large percentage. Our readers mostly read only one page. Some read two, or three pages.
That is great. Problem detected. The quizzes made the site more interactive and reduced the bounce rate by around 10% but they did not make Google Analytic's calculations right. So, how do we solve that problem?
How did I reduce the bounce rate of our blog by 45% overnight?
I just made sure that Google is receiving the stay-information of each reader on a page properly. There is a plugin named Reduce Bounce Rate, which will make sure that Google Analytics receives the information that the user is still on a page after each certain interval (probably after every few seconds). Basically, this is what fixes the "last page not counting" problem and gives a more accurate analytics for our blog. With this plugin installed, our bounce rate dropped to 28.57%. Average session time also improved overnight. I mostly kept the default settings of the plugin after installation.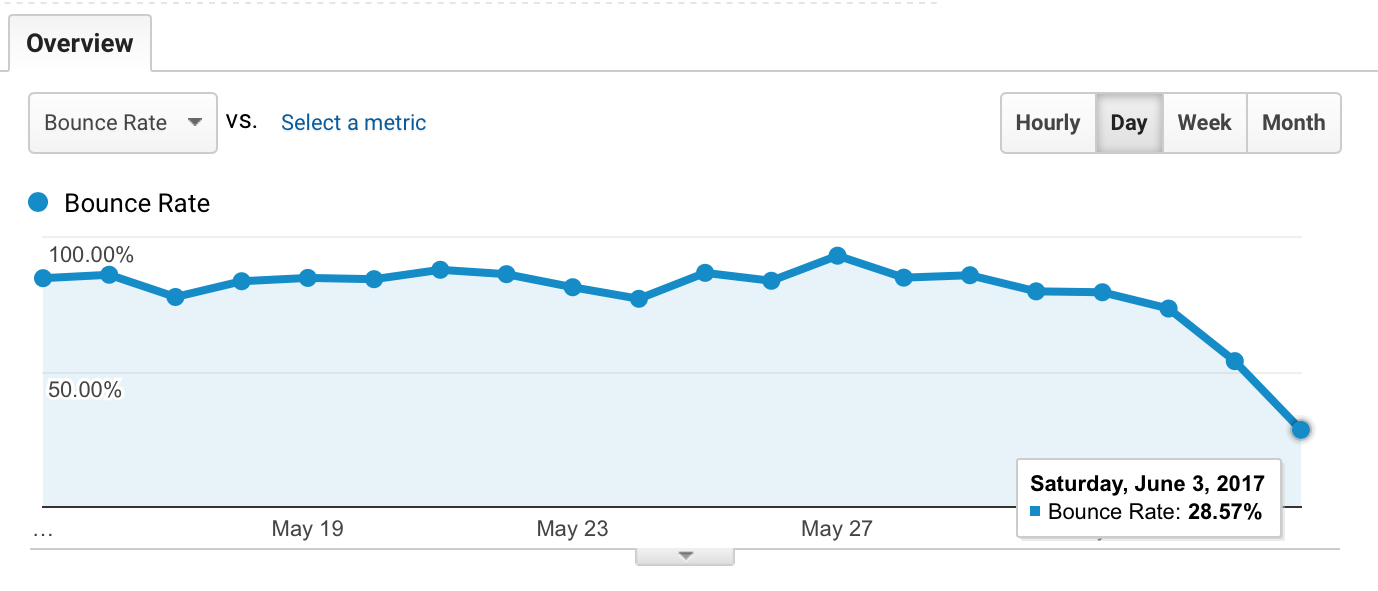 This is how we improved the bounce rate of our blog. Around two weeks ago, the bounce rate was close to 95%. Now, the bounce rate is less than thirty percent. The Reduce Bounce Rate plugin alone seems to have dropped the bounce rate by around 45%. For high traffic websites, the strategies we used may not work because users probably already visit tens of pages of those websites. Counting the last page on high traffic blogs will not make that much of a difference.
The following figure provides a summary of this post.

Thank you. Have a great weekend followed by a wonderful week.
---
Subscribe to receive our newsletters and notifications on new posts. Your email address is safe with us. It will not be distributed to any third-party.
Settle in El Paso team
Related posts