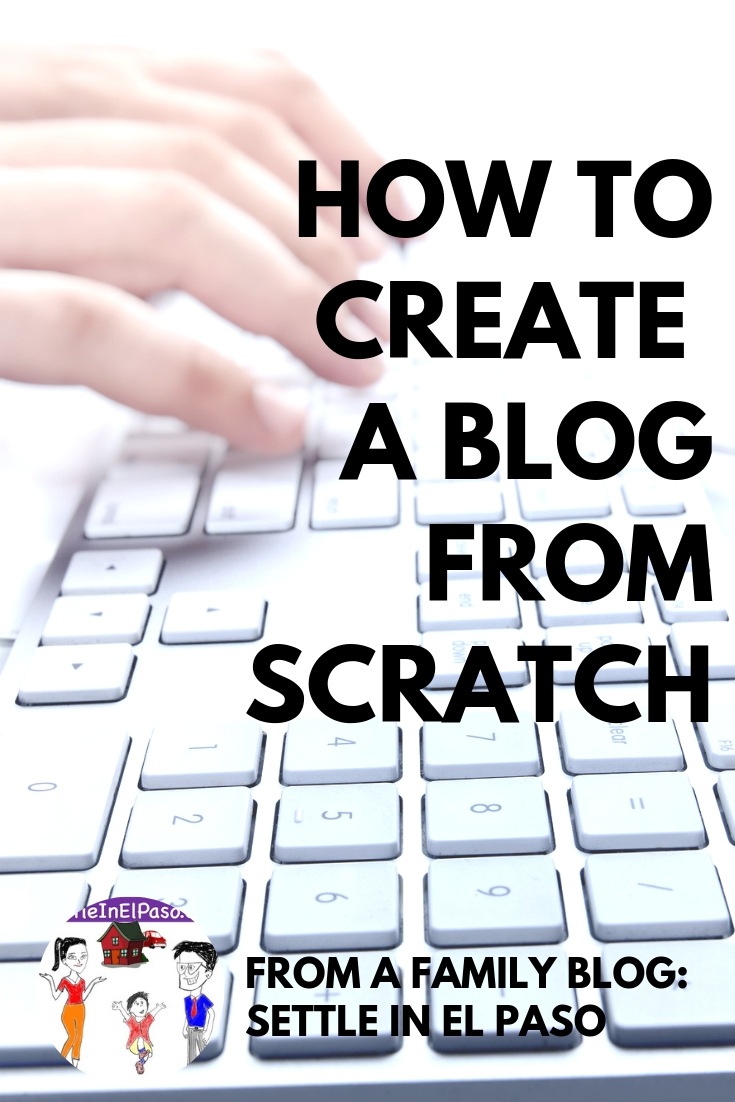 Well, nothing in this world starts from scratch. 🙂 You know what I mean; everything has some parts already done. I want to create a blog; what would I do? I asked Dear Wife a few years ago — how to create a blog — when I felt that we should start writing about our family lifestyle. Dear Wife is an avid reader and follower of the blog-world, which I was not at that time. She replied, "Honey, you can create a blog on any existing blogging platform. Or, you can create your site if you are serious." It turned out that it was not a whim; I was damn serious. 🙂 In this post, I will attempt to highlight the basic steps required to create a blog from scratch (to the point the blogging effort remains reasonable). I will not describe too much of how to do every step, but I will provide enough information that will help create a blog from scratch. 🙂 Sorry, I use too many smileys in my posts. In reality, I do not smile that often.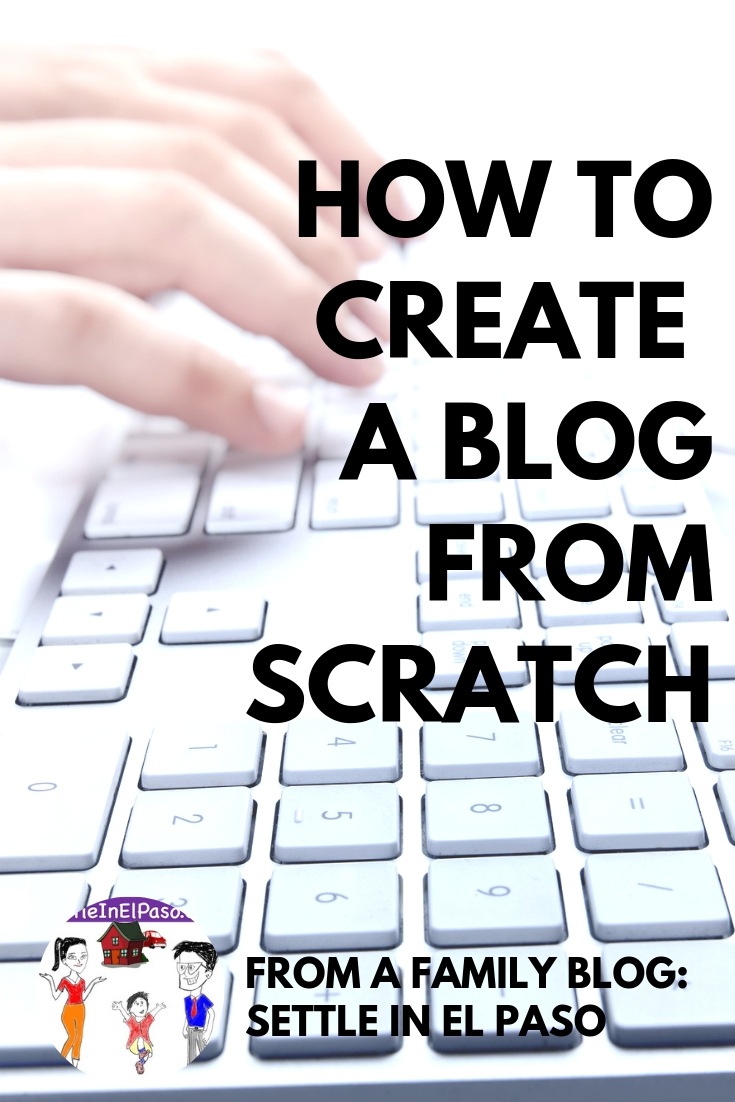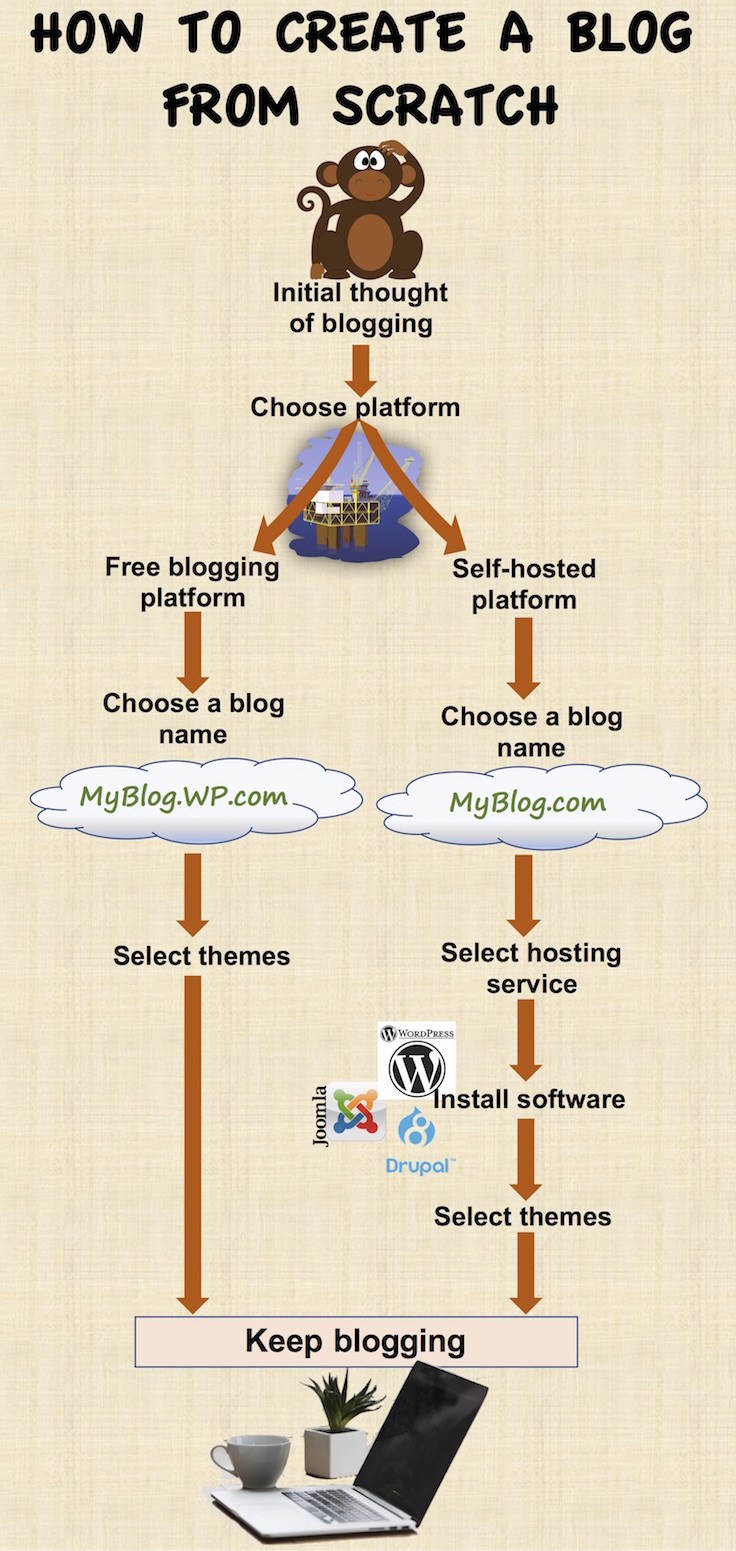 Choosing a blogging platform
Dear Wife said, there are two ways: using an existing platform or using your site. I interpreted Dear Wife's statement about seriousness incorrectly at that time. I thought serious bloggers do not use existing platforms. What she meant was that if I am serious, I can go ahead with web space for my website. If I am not serious, then an existing (free) blogging platform can be used for testing purpose. I observed in my short blogger-life that many bloggers on wordpress.com platform have thousands of followers and they have influential contents. Therefore, the statement that only bloggers with self-hosted sites are serious is an incorrect one. Anyway, my thought-process is taking me to a different discussion. Please allow me to force the flow with the topic. Where was I? Oh yes, existing platform and self-hosted platform.
Existing plaform vs. self-hosted platform for blogging
If you choose a free blogging platform, then you are ready to roll. Select a name, choose a theme, do a few cosmetic changes, and start blogging. If you prefer a self-hosted site, the rest of the article should provide you with more information. Even if you do not prefer a self-hosted site, you can still read the rest for the information that you might need in the future when you decide to create your blog.
Choosing a name and URL
A rose by any other name would smell as sweet. The proverb is c, but I will still try to keep the blog name and the URL relevant to the blog niche. For example, a blog that discusses plants should not have a name The Art of Selling Books. A plant related blog should not have the URL http://WeSellBooks.com/ either. Anyway, once you have a good name for your blog, you will need to do a little bit of research to check if someone else already owns the name. We always prefer a unique name so that it is discoverable by search engines without any confusion.
Each hosting site has a domain name availability checker. Some will show you alternative names as well. GoDaddy has a domain name availability search tool in this link. The domain name will form the Uniform Resource Locator, commonly known as URL.
Selecting a web hosting service
As said before, there are many hosting companies including HostGator, SiteGround, BlueHost, iPage, and GoDaddy. There are some important parameters one should look at when selecting a web hosting service. Let us discuss these parameters. All the parameters boil down to the question: Is this host good for my blog?
Traffic
Disk space
Bandwidth
Email accounts
Subdomains
Domain parking
Availability of blogging tools
Based on all these items and some user reviews, you will decide which hosting service is the best. Move forward with that. You can purchase the domain subscriptions and the hosting space for three years. That reduces the per-month cost.
Software installations on the server
Based on what type of blog you are building, there can be different software requirements. Linux, Apache, MySQL, and PHP are the most common technical requirement. Most service providers ensure that these items are functional. Other than the technical requirements, I would say that the following software pieces or interfaces are essential for personal blogs.
Management interface
Email clients
Blogging software
Keep blogging
While creating a blog from scratch may sound intimidating at first, the real hard step is to keep blogging consistently.
Additionally, consistent blogging is the part that you will enjoy the most. Keep posting consistently. Bloggers need to keep creating great content. Keep networking with the beautiful minds of the free world!
Note: We posted the article first on March 13, 2017. We revised the article and reposted on a later date.
---
Subscribe to receive our newsletters and notifications on new posts.