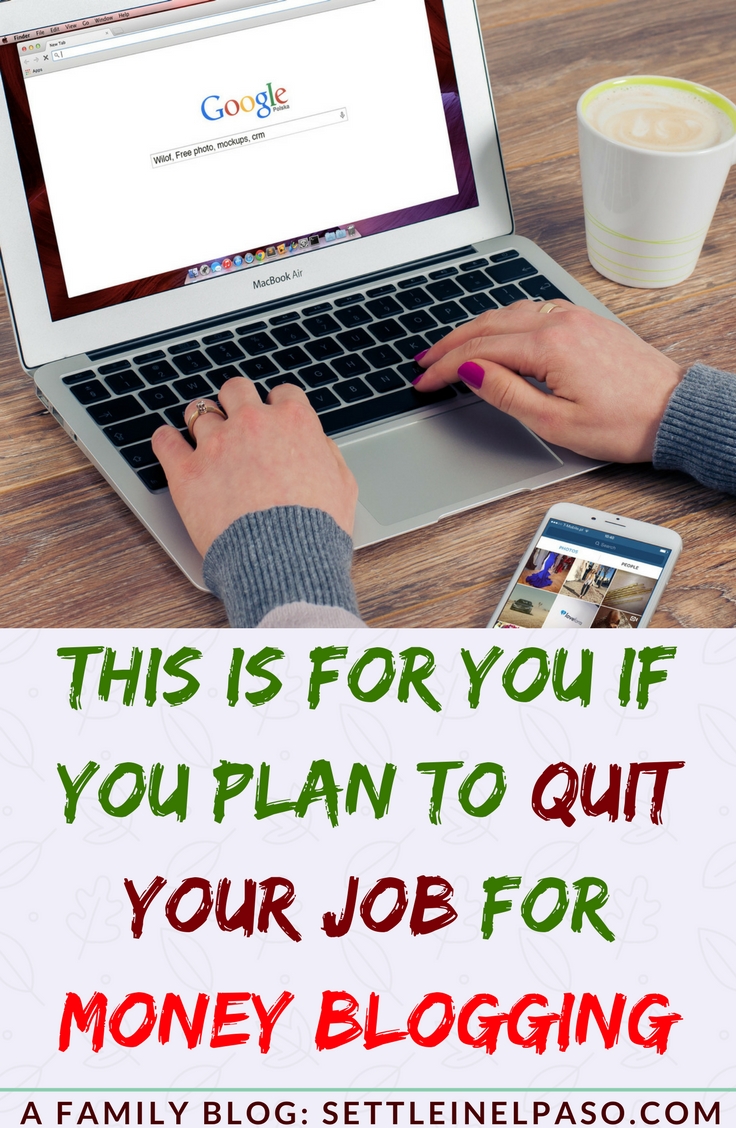 Absurd … don't be ridiculous. Blogging as a main income stream is no more realistic. Probably it was practical a decade ago. You want to see data? Here is the data — there is no university or (physical) institute which is currently offering a degree or even a certificate program in "blogging". You will find plenty of online courses on blogging though. The online courses may teach how to blog efficiently and earn money out of it. These online courses are mostly offered by well-established professional bloggers. If "money blogging" were real then we would have seen more institutionalized efforts on blog training. This article is not to criticize the concept of "money blogging", rather it is to let people know that "money blogging" is not a get-rich-quick scheme. Those who earn money from blogging run a business in reality.
We will receive an incentive if you use the Amazon affiliate links in this post to purchase anything with no extra cost from your side.
There is nothing called "money blogging"
I am a "professional blogger" because I have earned money out of my blogging activities. Have you seen the advertisements around this website? They made me a money blogger. 🙂 I would be happy if I can pay my yearly website hosting fee from the money I earn in a year from blogging. Yes, that is my overall goal. For me, it is quite an ambitious goal. 🙂
In practice, there is nothing left in this era of free information resources to call "blogging" "money blogging". Why am I saying this? There are already established bloggers who have saturated the market of "money blogging". If you want to be a "money blogger", you will need to work so hard that you will wonder why there are only 30 hours in a day. Is it "30 hours", or "25 hours"? It does not matter, you will wish if there were more hours in a day than it currently has.
Anyway, if there is any entity called a "successful blogger", the number of such entity is so small that you will not want to choose blogging as your profession. It is said that 99% blogs lead to a failure. Now, there can be an argument about the definition of failure. The point is not in the definition of success or failure, rather the point is — is it really a safe decision to quit a regular job to focus on professional blogging? Some definitely earn quite a lot (a few thousand to a million a year) but they have teams to help them. They established a great business model. Do you have the time and energy to invest on a new risky business? If no, then doing a regular job for living would be better.
How many blogs are out there?
In late 90's personal sites were called Weblogs. Slowly some platforms were developed to aid blogging including Blogger. By 1999, there were a total of … can you guess how many blogs were there by 1999? There were 23 blogs by 1999. There are more than 440 million blogs now.
Why am I saying that money blogging is impossible?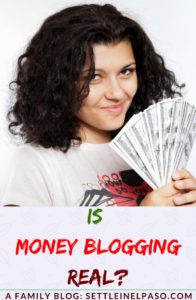 Sorry, didn't I say it loud enough? If someone did not start blogging in 1999 when there were only 23 blogs, there is no chance that she/he will be able to cope with the competition now. Should one really quit a job and compete 440 million blogs? Yeah, yeah — "you can find a niche", "you can do SEO", "you can Pin on Pinterest", "you can do Facebook groups" — all those things. I really doubt that a newcomer's website will come in the first page of millions of Google search results. Also, coming up with engaging posts to make readers consistently visit a website is not an easy job.
From 2006 to 2009, during Great Recession, DIY-based blogs became very popular. Many family and lifestyle blogs were born at that time. It makes sense. People needed to save money. Doing as many things possible by oneself saves money. The DIY trend in blogging is still out there. Most lifestyle blogs now have some sort of DIY coverage. I think, even DIY blogging to earn money now-a-days is a saturated area because it is too popular.
The concept of "money blogging" does not have the same flavor as it had a decade ago. To earn money, one will need "products". Information is free and is no more considered a product. "Money Blogging" is an obsolete, misleading, and exaggerated term. Please do not fall for it. You really need a business that you want to advertise via your blog, as well as through social media platforms. You really need to decide on products that you want to sell.
Do blogging courses help in "money blogging"?
I do not know because I never took any blogging lesson, nor did I try to earn any serious money out of blogging. I think, now-a-days blogging courses are focused on different blog-related activities, for example — Skyrocket your Pinterest traffic, Learn SEO to drive blog traffic, and Learn Affiliate Marketing. Again, "Money Blogging" does not exist. Therefore, no one can really help you in money blogging. However, "blogging" exists that you can use to improve your earning by selling products and service. Also, remember that blogging is not the only way to spread the word about a business. Advertisements over social media, old fashioned newspaper advertisements, or radio ads — can be more effective than blogging depending on which consumer network one needs to reach.
How can I earn from home?
Blogging is not the answer. Come up with an idea of a product and sell it. Products can be as real as crafts and handmade items, and as service-oriented as writing and email marketing. One can decide to sell products made by others too. Blogging is a way to connect to this really virtual world where you want to spread words about the product you want to sell.
Should I quit my job and start blogging?
Nope. Please don't even think about it these days. Blogging is not a replacement of a job. Notice that all successful bloggers who seem to be earning money from blogging are not really earning from blogging. They are earning money by selling their products. In the past, probably traffic brought money but now-a-days you will need to sell either a product or a service to earn substantial amount of money to support a family. The field of "money blogging" is saturated and a real business model is required to succeed. If you are not a businessperson, "money blogging" is not your thing.
Why are there so many bloggers if blogging does not lead to a descent earning?
If you ask this question to bloggers — do you blog for business or pleasure — you will receive three answers. Some will say, "for business". Some will answer, "for both". Most will say, "for pleasure". This world is full of people who love to contribute to the society even when the contribution does not give them any monetary benefit.
---
Subscribe to receive notifications on our new posts.