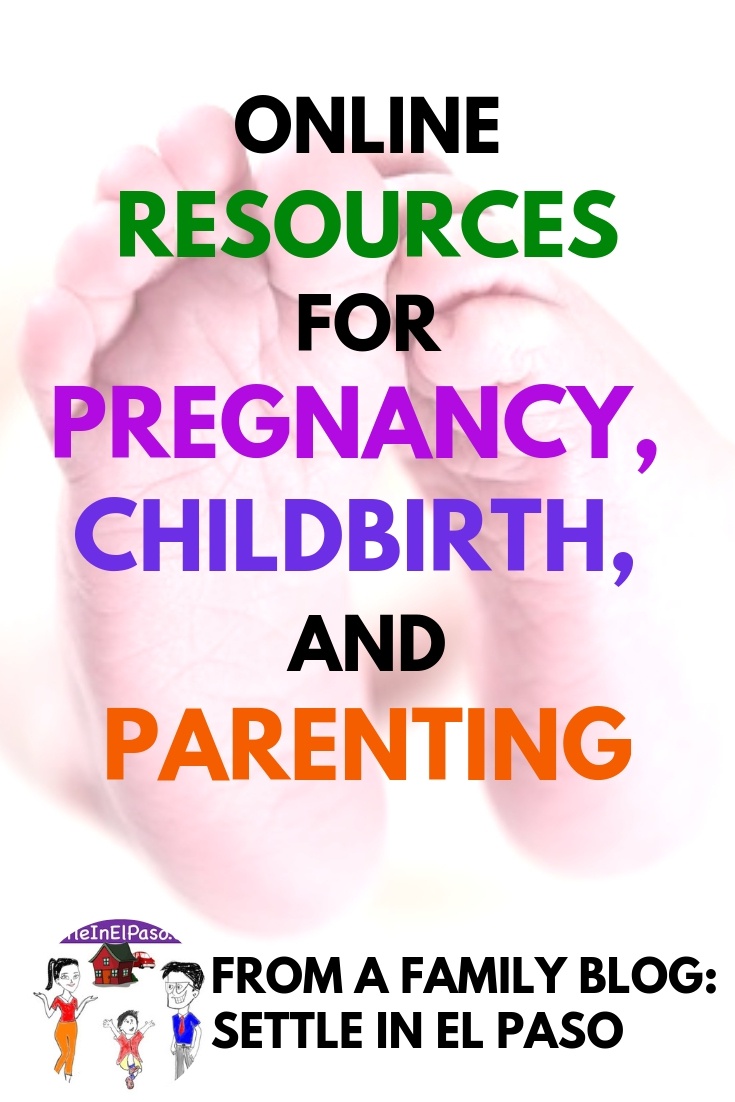 Resources are abundant on the Internet. We nowadays jump to the internet before speaking with anyone about anything. Our search spans from searching for housing to finding online reviews to doing extensive research for educational materials to why our baby has dark poop. We searched for many items related to our child over the last few years. I (Dear Mom) scrolled through many of those sites often during the nine months of pregnancy and then after the birth of our baby. Many of these sites are well maintained and can be considered great resources for pregnancy, childbirth, and parenting. We thought these online resources might be useful for new moms as well as families expecting babies. Some of the resources are listed next.
Information on pregnancy
I registered with BabyCenter. The site sends a weekly email with a baby's development information. It was quite informative. Another website that hosts a ton of information on pregnancy, childbirth, and parenting is: familyeducation.com.
The What to Expect team maintains a fabulous website: whattoexpect.com. The team published a few books on what to expect during pregnancy, first few months, and years of a child. I read a few books of this series. They are very good.
SureBaby.com provides many valuable pieces of information on pregnancy, childbirth options, and nutrition. I found this appealing that the site provides tons of information but the presentation is not overwhelming.
Nutrition
It is very important that mom eats healthy food during pregnancy to familiarize the baby with good food habit as well as to transfer necessary nutrition. It is good to keep continuing prenatal vitamins during pregnancy and breastfeeding period.
Many of the sites listed above will have information on a healthy diet during and after pregnancy. The what to expect website published an article on best foods to eat during pregnancy:  11 Best Foods to Eat While Pregnant.
Exercise
Any form of light exercise or workout is good for a healthy pregnancy. I followed a light exercise routine during my pregnancy, which mostly included light yoga. Several Youtube videos helped me choose some of the exercises.
The following video is from Dr. Cathy's Youtube channel.
The following one is from Oh Baby Fitness.
Childbirth
While doctors and nurses will provide all the information as necessary over the time of pregnancy, I found that gathering information on childbirth was comforting in the sense that it helped us panic less. Getting ready for childbirth means knowing all the available options. I went through the following links. I planned on taking classes from local organizations as well.
Breastfeeding:
Kellymom was my best friend for a while because she provided me the best pieces of breastfeeding information. I also relied on lalecheleague (previously lalecheleague.org and currently llli.org) when it came to breastfeeding queries. Some other useful sites on breastfeeding tips are as follows.
Medical concerns
If I had any concern about Dear Son's health or wellness, I went to Dr. Sears website first. I used this site for a long time to collect information about regular infant-related concerns, for example, rash, vomit, chronic crying, no poop for several days, etc. A similar website that provides huge information is WebMD Children's Health Center).
Milestones and parenting
Zero to Three provides a lot of information regarding the milestones of child's development. Topics include early development and well being, early learning and parenting strategies.
Parenting.com provides huge information on pregnancy, fertility, development stages of children, family activities, and parenting advice.
Dr. Spock is another website that provides excellent pieces of parenting tips starting from as early stage as pregnancy. The website complements the famous book, Dr. Spock's Baby and Child Care
(affiliate disclaimer). The recommendation of this book passed from friend to friend over the last decade. We received this book as a gift from a friend when Dear Son was born. The book explains complex things in a simple tone to ease parenting fears.
Some additional articles regarding parenting are listed below.
That is all I have for today. Dear Son gave me a little bit floor because his tummy is full. He will become cranky soon because his sleep-time is approaching fast.
Relevant articles
---
Subscribe to receive notifications on our new posts.