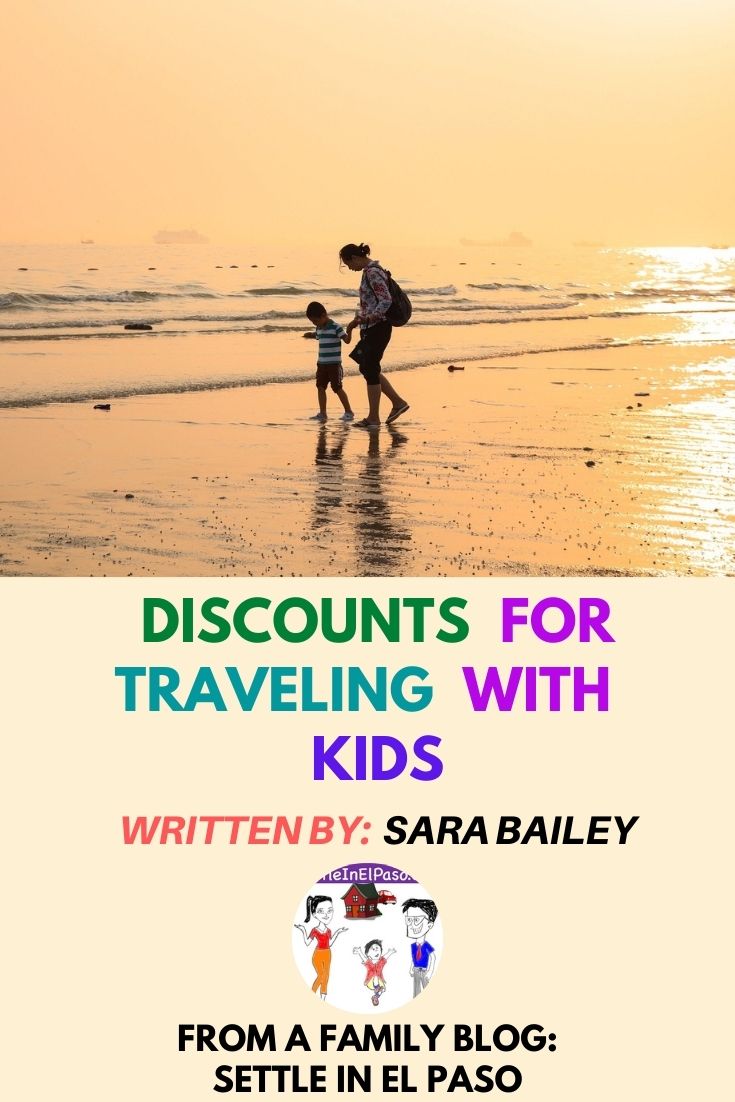 Do you remember the times when you looked forward to traveling, where the journey was just as much fun as the destination? That was probably before you had kids. As a parent, traveling changes. You might feel overwhelmed alone with a crying baby on an airplane. Or, you have a bored toddler screaming in the backseat. And some destinations require more preparation, like bringing a portable crib, high chair, or potty. On top of all that, everything just seems more expensive. That can make traveling on a budget very challenging.
Traveling with kids isn't easy, but that doesn't mean it has to be hard. It also doesn't have to be stressful on your finances. And all you have to do is look for discounts.
Sara Bailey
explains how to do it on our website
Settle In El Paso
.
Get Them a New Toy
A new toy can be exciting for kids at just about any age. It can be a distraction from boredom, an interesting stimulus, or an appealing reward for good behavior. Some parents who limit their child's access to screens make road trips a time to indulge in tablets and video games. Others find that by giving their baby a new bright and shiny object, they are less fussy on a plane. Use coupons to help you stay under budget, and consider popular brands like Fisher-Price Little People, Melissa and Doug, and VTech Laptops.
Purchase Your Beach or Snow Garb
Many people take vacations to elicit a certain kind of experience — the beach, ski slopes, museums, and nightlife. You might need to update the family's wardrobe so they can have a comfortable experience. Beat your budget by getting cash back on your purchases so you can save more for your vacation. Take advantage of cash back offers at some of your favorite retailers so you can stay within your budget on jackets, swimsuits, maternity wear, snow pants, or good walking shoes.
Stock Up on Snacks
Nothing helps calm nerves quickly like a little snack, and that is true for kids and parents. Use coupons and promotions on coffee to help you stay alert, organic sodas for the kids when they're being good, and popcorn and crackers for those long stretches between stops. Food can help break up an argument between kids. It can be a treat for everyone when a certain destination has been reached. For many people, planning snacks is the most fun part of the travel planning process.
Plan and Pack Your Travel Gear
Traveling isn't just about what you do; it's also about what you bring. There are many essentials that parents don't want to find out too late that they need. Remember to use online promo codes to get deals on a variety of important travel gear. These discounts can make big-ticket items such as rooftop storage or a portable crib more affordable. Think through what you need to make your vacation go more smoothly. Sometimes it helps to mentally walk through your hotel room or vacation rental to assess what you need.

Every traveling experience with children results in new challenges and new adventures. Using promo and coupon codes at major retailers can help you prepare for the curveballs that can derail a good time. That's why it is important to stay flexible. When something happens you aren't prepared for — and, chances are, it will — it's your attitude that makes or breaks the moment. When you accept that accidents will happen, and even learn to laugh when you can — then you'll have found the key to low-stress travel with kids.
Author: Sara Bailey