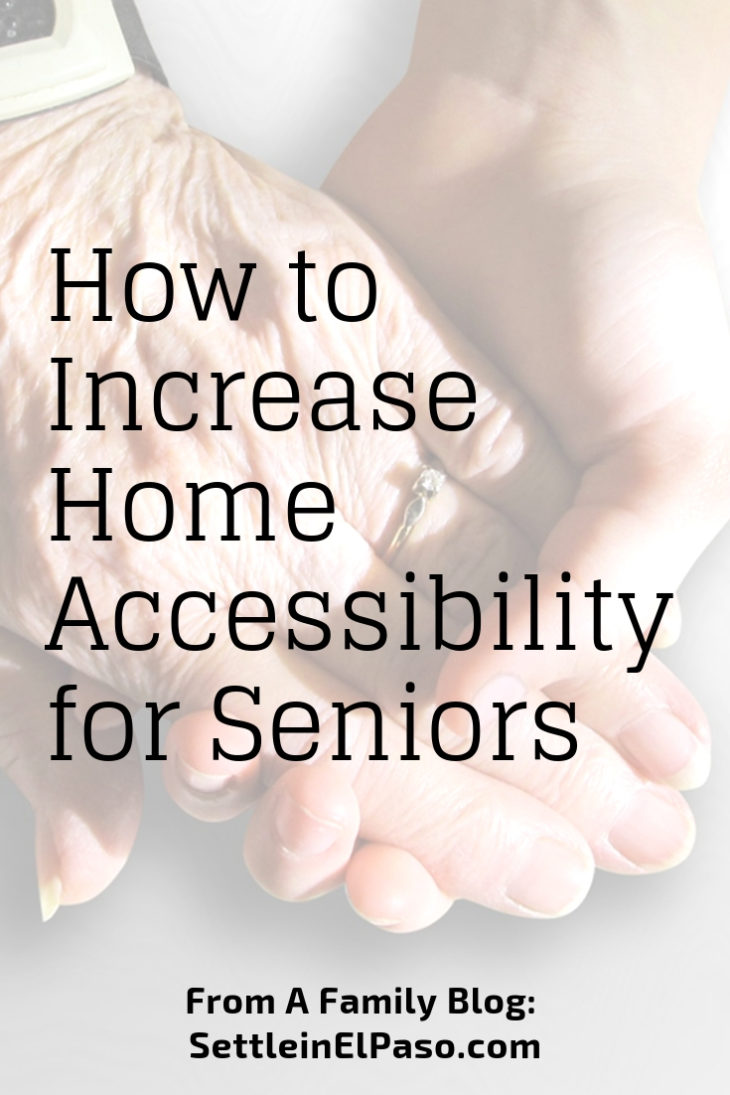 This is a contributed article from Jackie Edwards. Jackie is a freelance researcher and editor, who loves to develop resources about family lifestyle. Jackie's post today is focused on home accessibility for seniors.
---
12% of the El Paso population are seniors (Persons 65 years and over based on data for 2017 estimated by the United States Census Bureau). 23% of the seniors in El Paso live on their own. In order for these Texan seniors to age safely in place, effort has to be made to make a senior's home as accessible as possible. While a lot of focus is generally placed on the kitchen and bathroom, the bedroom often gets neglected, despite it being the room in the house where a senior spends most of his/her time. By following a few basic guidelines, a senior's bedroom can be increasingly accessible, making it significantly easier to age in place.
Pick the right bedroom
In a home with multiple bedrooms, it is important to choose the correct one for a senior. Avoid, where possible, any stairs or other level changes. If there is no way to avoid steps, make sure to install sturdy handrails or grab bars that can make navigating steps safer and easier. A ground-floor room will be substantially easier to get to but if it is not possible it is important to have a chair lift or stair lift installed so that a senior does not have to try and climb up and down an entire flight of stairs on a daily basis. Having a room with an en-suite bathroom (or at least one very close to one) will prevent a senior from having to walk far to the loo, especially during the night, minimizing the risk of trips and falls.
Invest in a senior-safe bed
A hygienic, comfortable mattress is paramount for a senior's health and well-being. If a mattress is dusty or displays signs of mold it is best to replace it as it can seriously exacerbate a number of underlying medical conditions. Ensure that the bed is at the right height, making getting on and off as easy and safe as possible. Have grab rails installed near the bed and ensure that the light switch is within easy reach, even when lying down on the bed. Mattress Firm and Sleep Number, both situated in El Paso, will be able to offer expert advice on which mattress will suit an aging individual best.
Declutter to avoid nasty trips and falls
It has been determined that as many as one in four seniors over the age of 65 fall at home every year according to the CDC. This harrowing statistic underlines the importance of keeping a senior's home as clean and clutter-free as possible, reducing the prevalence of these types of accidents. The floors of the room should be kept free of any small pieces of furniture, cables and rugs that can cause a senior to sustain a serious injury due to a trip or fall. Making the necessary adjustments to the room and keeping it neat and tidy will not only make it safer but will also make spending time in it a lot more enjoyable.
Making a senior's home more accessible is one of the biggest contributions you can make towards helping him/her age in place, retaining some independence. By starting with the bedroom and then systematically addressing other areas of the home, you will soon be able to provide your beloved senior with a safe, functional, and enjoyable living space.
Written by Jackie Edwards
Other posts written by Jackie Edwards are: