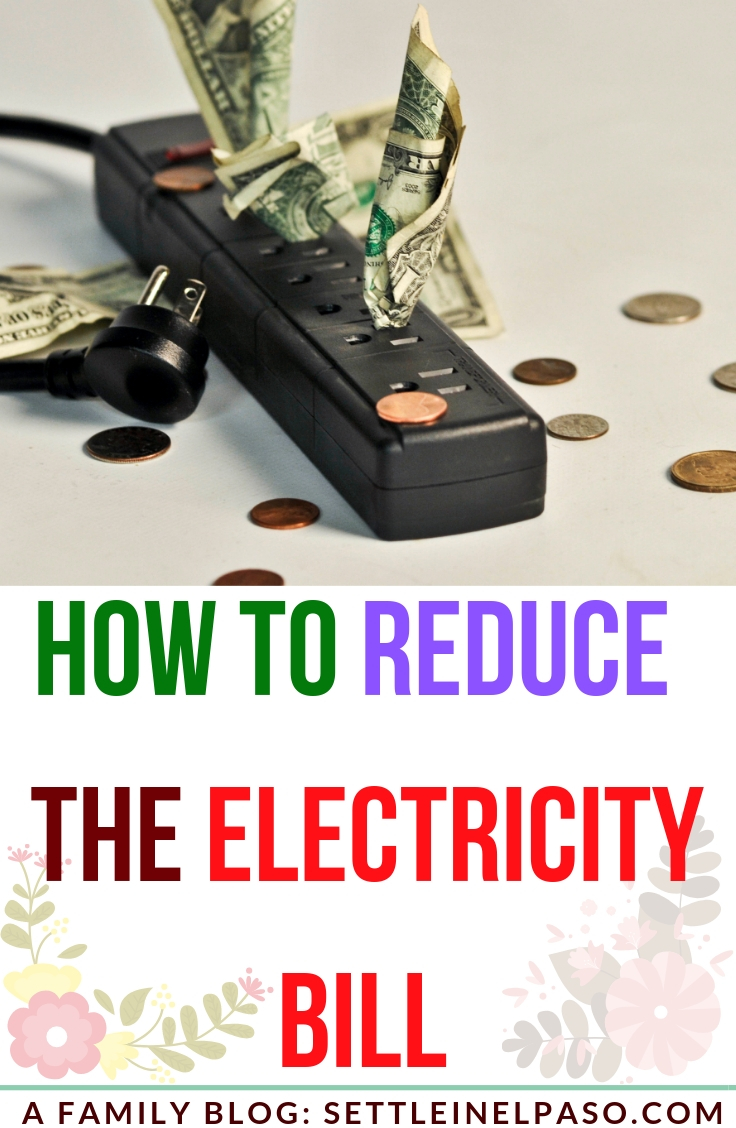 Jackie Edwards generously contributed another post for our family blog. Her previous article can be found
in this link
. Jackie is a freelance researcher and editor, who loves to develop resources and articles about family lifestyle. Today's post is about how a family, especially in Texas, can reduce the electricity bill.
---
In the ever-changing climate that Texas has, you'll likely already understand the woes that come with having to alternate between heating and cooling throughout the year. As a result of this climate, the average monthly Texas electric bill is around $128.50, or $1,542 annually. Settling down in El Paso offers many opportunities to enjoy the good life, such as 300 days of sun a year and a delicious food culture. However, if you're going to 
enjoy life as a West Texan
, you'll want to keep the energy-saving tips in mind.
Evaluate Your Habits
Evaluate your habits and come up with a plan to make small adjustments first. The idea is to start making these changes step-by-step until they become a habit. First, you can begin by washing laundry with cold water, as 90% of the electricity used for laundry is simply to heat the water. Once you've got that down, you can also reduce the number of loads you wash by waiting until you have a full load to run the washer. Then, try assessing small other ways to make changes that can save in the long run. Opt for LED light bulbs and other energy-efficient lighting and ensure everybody is turning off the lights and water when not in use.
Reducing Heating Costs By Using Central Heat
In a study conducted one winter, the 
average cost across the country
 on gas heating was $642, according to the U.S. Energy Information Administration. While this isn't a huge issue year-round in El Paso, the winter months can get pretty cold. And, according to Lyon Coffey Electric Coop, a single 600-watt space heater could cost you over $60 a month to run, while a 1500 watt heater could rack up more than $150 a month. 
Central heating options offer an economic solution
 to your heating woes, and gas is by far the most popular choice, with electricity coming next. By switching to central heat, you can save up to nearly $100 a month, and while that might not seem like a lot, it's a big step towards organizing your spending and saving habits and is a great way to save little by little for bigger things like a family vacation or a new car.
Saving on Cooling Costs in a Hot Climate
In a hot climate like Texas,
about $600 a year on cooling. It's pretty inevitable to have to spend on some sort of cooling unit as El Paso gets hot, but you can cut down your cooling costs by 30% to 50% by replacing an old window or central AC unit with an Energy Star model. Paying higher upfront costs for a more efficient unit that has a SEER rating of 14 or higher might seem daunting, but it makes sense in hot climates such as El Paso, as the initial investment will be paid back in energy savings over time.
Small Steps Towards Big Goals
Don't worry about changing your energy habits all at once. Take a step back and assess what you and your family can realistically accomplish with the size of your house and your household. Try incorporating changes such as using cool water to wash laundry and switching off all the lights into a fun game for kids and you'll find yourself quickly adjusting to the habits as well. Regardless of how you decide to save on energy in El Paso, you'll rest assured knowing your making an impact on the environment as well as your wallet.
Written by Jackie Edwards