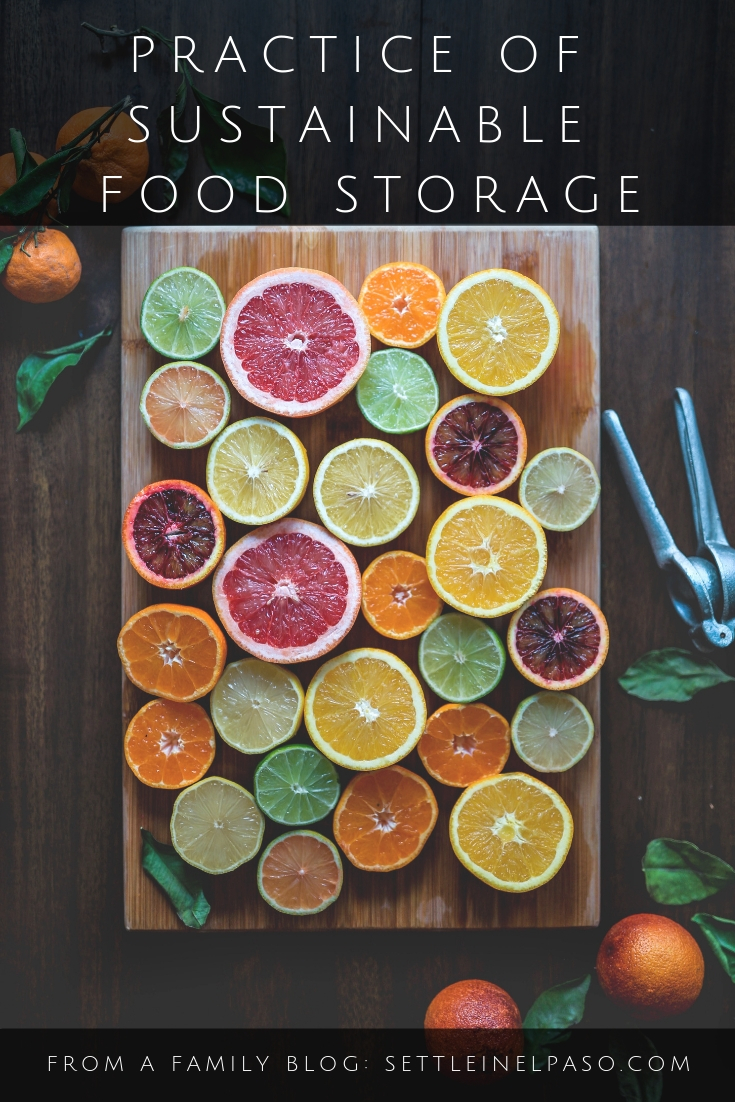 Jackie Edwards generously contributed another post for our family blog. Jackie is a freelance researcher and editor, who loves to develop resources and articles about family lifestyle. Jackie's post today is focused on promoting the practice of sustainable food storage.
---
You buy organic, pesticide-free groceries for your family. You shop local to keep more trucks from polluting the roadways. And you carefully package your food to avoid unnecessary waste. While you might feel like you're taking all the right steps towards a greener lifestyle, the unfortunate truth of the matter is that there are most likely areas that you're overlooking.
While packaging food might help to prevent waste, it also produces waste. Many of us don't consider the impact that our kitchen storage solutions have on the environment. Based on a Municipal Solid Waste report prepared using data from Texas, total disposal in 2015 in Texas was 33.45 million tons, which results in 6.67 pounds of disposal per person per day in Texas. Much of the trash comes from the kitchen in the form of plastic containers and single-use bags. If you're concerned about the impact that your storage habits are having on the environment, luckily there are steps you can take to create a more sustainable system.
Avoid Plastic Containers
Many people use plastic Tupperware to store fresh ingredients and leftovers. Even if you reuse these containers, however, they tend to have a short lifetime before cracking or breaking. Instead of using plastic, it's best to switch to something that's not only more durable but also biodegradable. Another important thing to look out for is temperature — adjusting the right fridge temperature is important, as this can prolong the freshness of certain foods.
Glass mason jars are an excellent way to store anything from sauces to flour. They last for years, and won't clog up landfills with plastic after use. What's more, mason jars offer better protection for your food against pests and weather. Even though El Paso has a relatively dry climate, it's still important to protect ingredients against the damp. Not only can humidity spoil fruits and vegetables, but it can cause the growth of dangerous mold spores in bags of flour.
Mason jars also don't leach dangerous chemicals into your food as many plastics do. You won't have to worry about BPA getting into your system when microwaving items or storing hot food. Chemicals from plastic are thought to have an effect on the brain, behavior, and hormone levels in individuals of all ages. BPA may even increase your risk of cancer.
Ditch the Disposables
In addition to ridding your pantry of plastics, you should also avoid single-use items. While plastic baggies and ziplock bags might be convenient, they aren't biodegradable and quickly fill up landfills. It's also best to avoid paper plates, solo cups, and plastic cutlery.
Sometimes, however, you can't avoid bringing disposable items into the kitchen. Many supermarkets sell perishable food in single-use plastic containers to extend their shelf life. In many cases, though, you can reuse containers for groceries such as milk or sour cream. Try to make good use of these where you can, by rinsing well in hot soapy water and leaving them to dry naturally before their reuse. Whilst it's good to reuse these items, they will deteriorate and become unsuitable for food use after a few weeks. They can then be relegated for other uses, such as DIY or gardening!
Written by Jackie Edwards
Note: Other posts written by Jackie Edwards are: