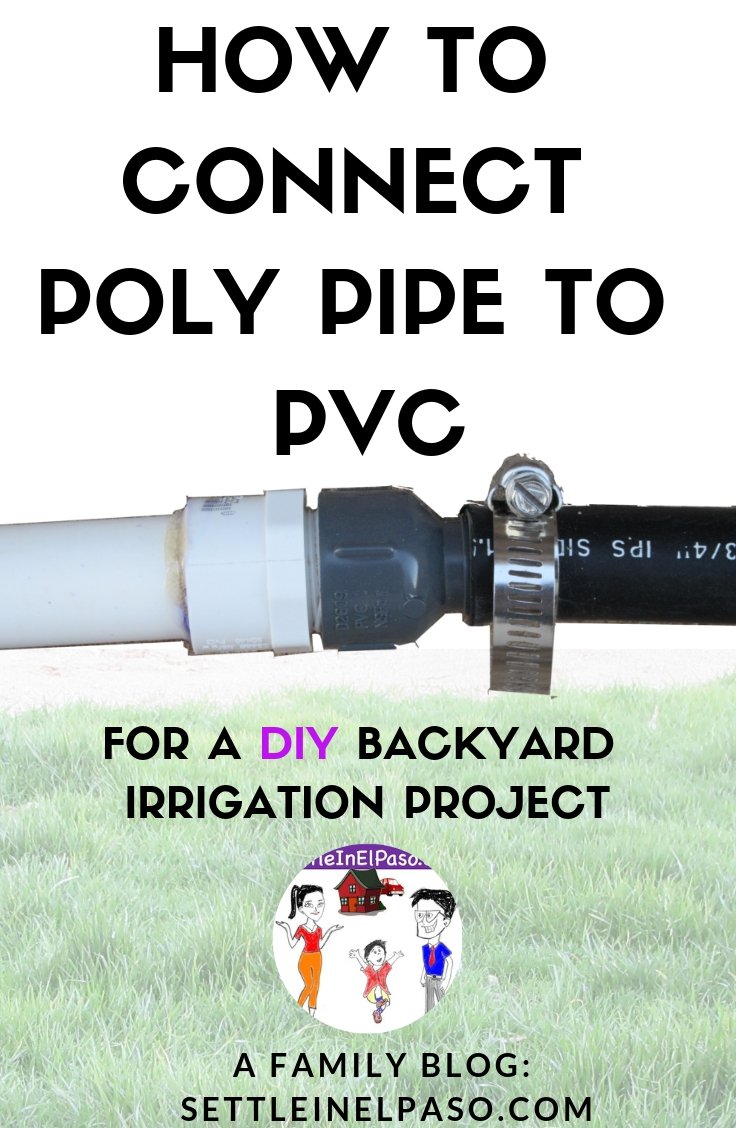 Connecting PVC to a poly pipe is not as difficult as it sounds at first. This post uses infographics and a video to demonstrate how to connect PVC to Poly pipe. Such connections are sometimes required for garden irrigation.
A video demonstration of how to connect Poly pipe to PVC
A video is worth TEN thousand words. So, we made a video to make sure that the process of connecting PVC to a Poly pipe is ten times clearer.
Poly pipe vs PVC
Most domestic outdoor water lines are PVC pipes, which normally do not bend much. Poly pipes are becoming popular for irrigation DIY projects because they bend well and they are easy to handle.
Long poly pipes, in rolls of 50ft to 100 ft or even longer, are available in local hardware stores. PVC pipes are generally available in 10ft pieces. You will need to glue multiple PVC pipes for lines longer than 10ft.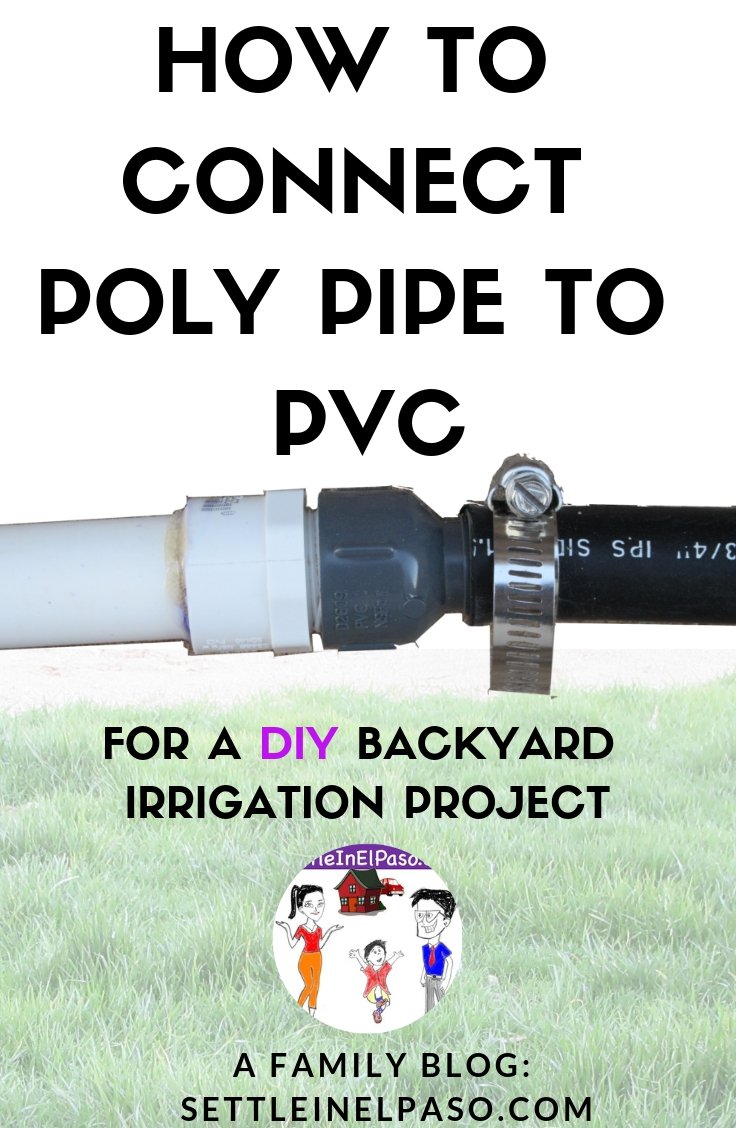 When required, poly pipes are joined by clamps. PVC pipes are joined by primer and PVC cement (glue).
PVC pipes can handle high water pressure. Regular PVC pipes can handle any water line for domestic use. Poly pipes are available in different PSI (pounds per square inch) grades. The higher the PSI, the thicker the poly layer is, and hence it is more durable.
This post contains Amazon affiliate links, the meaning of which is that if anyone purchases anything using the Amazon links in this post, we will receive a commission with no additional cost from the buyer's side.
Why we needed poly pipe
Our PVC line is a 3/4″ pipe. The PVC pipe needs to be extended to our backyard to set up sprinklers and drips. Hardware stores sell PVC pipes in 10 ft long pieces. We need ten of these 10 ft PVC pipes to cover around 100 ft from the connection valve to the end of our backyard. It is hard to glue each 10 ft PVC with the next one. Moreover, the trench we dug was not straight given that we did not use a trencher.
We researched this problem a bit and learned that there is another kind of pipe commonly called Poly pipes. Poly pipes are available in 100 ft rolls requiring no joint at all for our yard coverage. We finally purchased a 100 ft roll of 150 psi 3/4″ Poly pipe from Lowe's.
Home Depot did not have the 150 psi grade Poly pipe. Home Depot had 125 psi poly pipes, which should be good enough for backyard irrigation. I was just cautious given that the price difference between these grades is not much.
Problem description
The first part of the line has PVC. Then the poly pipe will be connected to the PVC and run through the garden under the soil. The question is, how will we connect PVC to the Poly pipe. While the use of PVC cement to connect PVC pipes is very common, experts do not recommend gluing PVC with Poly pipes.
Items required to connect PVC to a poly pipe
Other than the Poly pipe and the PVC line, we needed seven items: 3/4″ female adapter, 3/4″ male PVC connector, clamp, primer, PVC cement, PTFE seal tape, and a lighter.
An infographic is worth a thousand words. Therefore, we have provided further details regarding the items in the following infographic.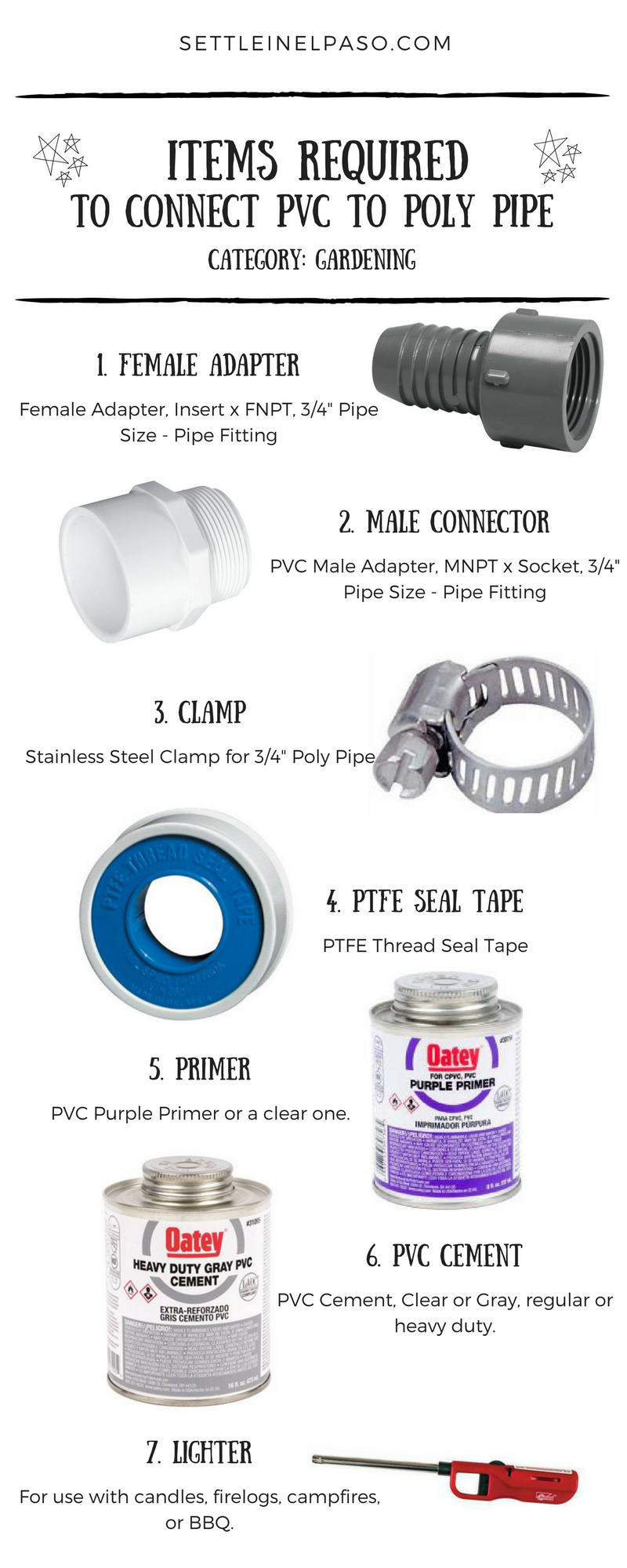 We have provided a printable PDF version of the image here.
How to connect PVC to Poly pipe
Once again, an infographic is worth a thousand words. This is why we have prepared the following infographic to illustrate the process.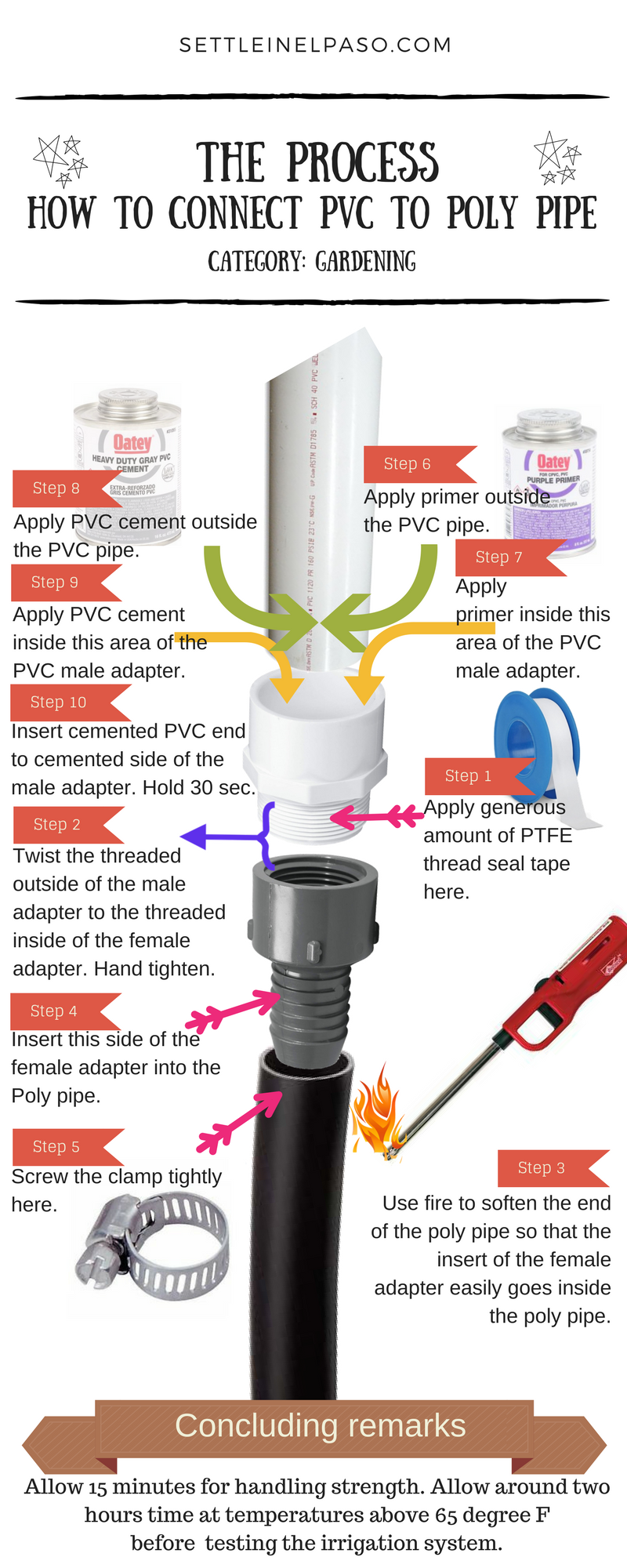 We have uploaded the same infographic as a printable PDF here.
The process is pretty mundane for many people but not for us. We are so excited because everything about garden irrigation is entirely new to us. We did not even know what a Poly pipe was a month ago. Learning how to connect poly pipe to PVC was fun and doing it firsthand from scratch for our garden was exciting. 🙂
Let us know if you have any questions or feedback.
From a Family Blog: Settle in El Paso
Other posts on gardening
---
Subscribe to receive notifications on our new posts.