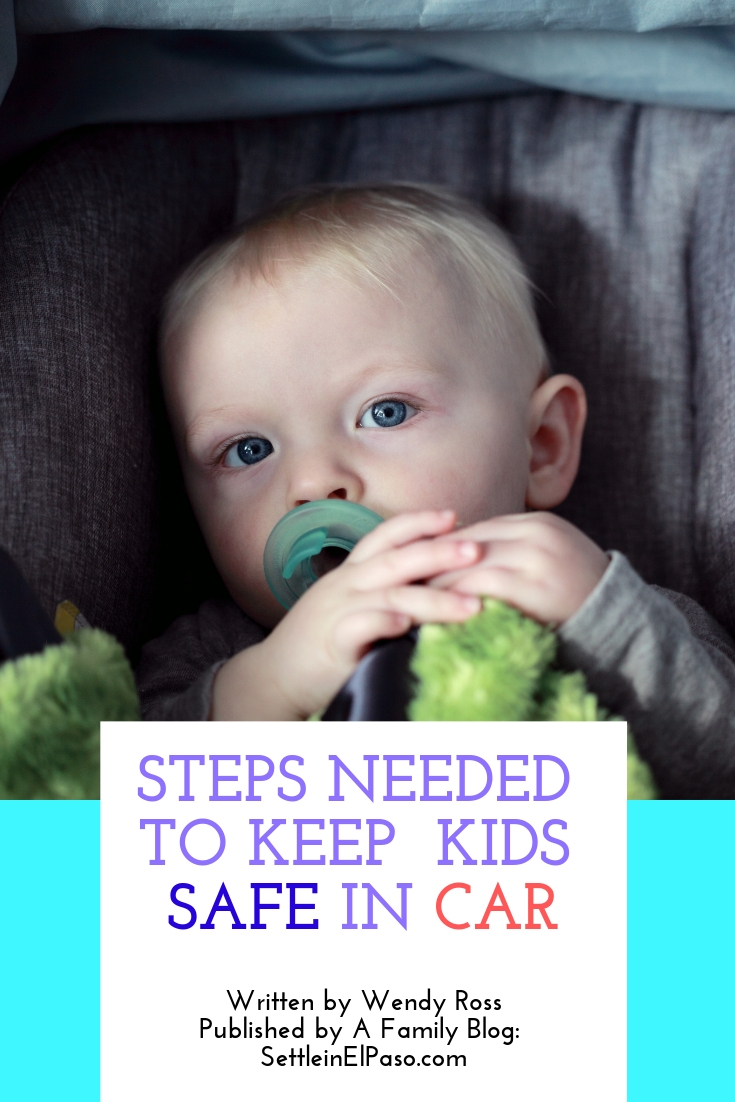 Wendy Ross from
Safer Tomorrows
has generously contributed another article for our family blog. Wendy is a Chief Safety Officer who is passionate about writing on topics related to safety awareness and family lifestyle. The topic of the article below is focused on keeping kids safe in the car.
---
As a parent, you think of your child's safety all of the time. You take precautions at home, in public, and even when they are in school. However, how can you keep your car safe for your family? Regular maintenance and safe driving practices are important for preventing accidents that can be life-changing for your family. So, if you are a parent driving around with your children, you need to make sure you are following some basic safety steps.
Make Your Brakes a Priority
If you are like most drivers, you probably take your car's brakes for granted. If they're not squeaking, you may ignore them, but they are an important part of your vehicle's safety features. So, they should definitely be a focus on your car's maintenance routine. If your brakes need to be replaced, give your family added safety by choosing the best quality pads, such as those that are resistant to corrosion and rust. Not sure if yours are still good? Some common indicators that you need new pads include longer-than-usual stop times, vibrations in the brake pedal, and, of course, any clicking or squealing when you hit the brakes.
Use the Right Car Seat for Your Child
When your kids are younger than 8 or less than 40 pounds, using car seats correctly is a must for their safety. Start by figuring out where in your car the seats need to be placed and read your vehicle's manual for proper installation. Check to see what kind of car seat your child needs according to age, weight, and height, and make sure you know how to secure and buckle your child into the seat correctly. Finally, never allow kids to ride up front, as airbags can actually cause injury to them rather than keeping them safe.
Don't Drive While Distracted
If you are reading this while you are driving, you should put down that phone now. According to the NHTSA, distracted driving claims the lives of over 3,000 people each year, and injures over 300,000 more. While cell phone use accounts for much of this distracted driving, other tasks can take your focus off of the road as well. Anything from eating fast food to paying too much attention to your children in the back can lead to a serious accident. So, take steps to keep your mind on the road and put your cell phone down. Many states will even fine or ticket you for using your phone while driving, so it's always best to let those texts, calls, and social media posts wait until you are safely out of the driver's seat.
Pay Attention to Your Tires
Much like your brakes, your tires can keep your car and family safe as well. If you check out your tires on a regular basis, they can tell you a lot about how your car is performing. Certain wear and tear can indicate failures with your shocks, suspension system, or other settings and systems. Of course, if your tires are worn, they may need to be replaced. You should have your tires inspected regularly, but generally, you will need new ones around the six-year mark. Having quality tires and keeping them maintained can keep your car safe for you and your family.
Keep Emergency Supplies in Your Car
Even with proper maintenance and safety practices, accidents can still happen. When emergencies arise, you can protect your family by having the right emergency supplies in your car. Flares and a flashlight are a must if you need to pull over to change a tire or help another motorist. Keeping some jumper cables and a basic toolkit inside your car is smart too. You should also stock your trunk with a supply of fresh water, blankets, and some non-perishable snacks. A first-aid kit is also a good idea and can come in handy for non-car-related accidents.
When you are driving with your kids, you can't 100 percent prevent all accidents from happening. However, you can take small steps before and while you are behind the wheel to help keep your family out of harm's way on the road. So, make the commitment to keep your car and driving habits safe for everyone.
Written by Wendy Ross
Note: Wendy Ross's other articles published on our family blog are listed below.