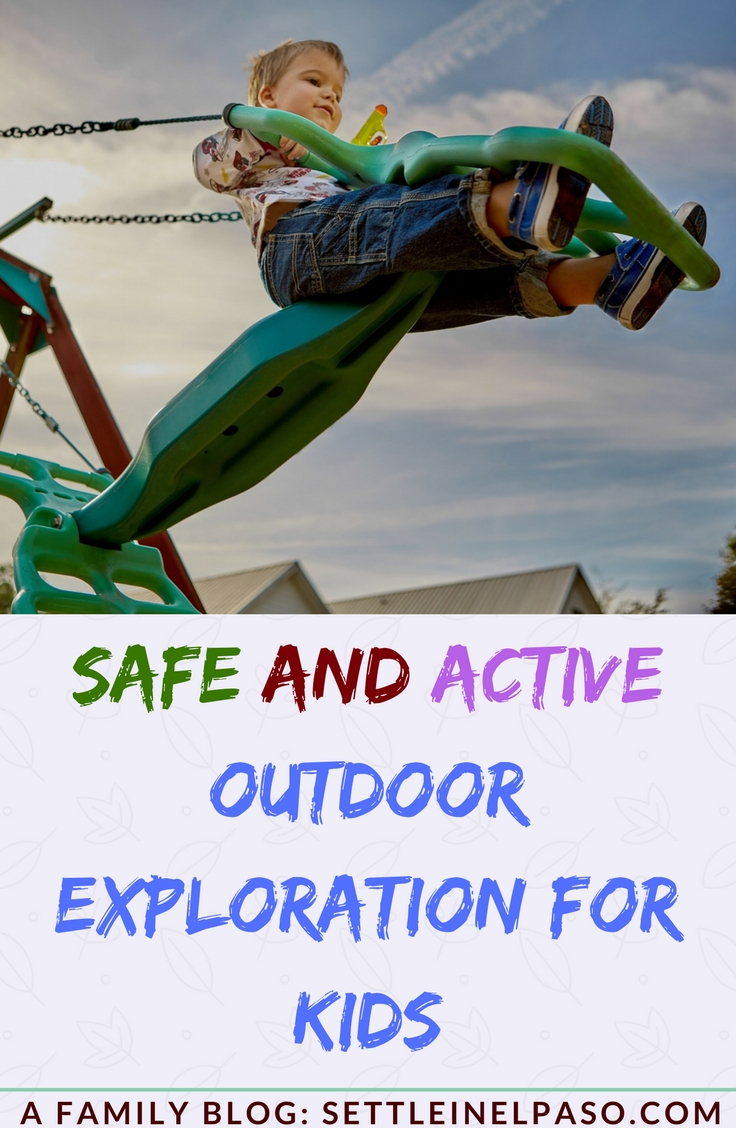 This is a guest post written by Wendy Ross from https://safertomorrows.org. Wendy is a Chief Safety Officer who is passionate about raising safety awareness and helping people in all types of dangerous situations. This article speaks for her passion.
Summer Fun: Safe and Active Outdoor Exploration for Your Kids
Summer's right around the corner, and your kids are aching to get outside and start having fun in the backyard, at the playground, and in the swimming pool. Most kids run into trouble of some kind during the summer. This year, do some planning ahead to prevent those sunburns, bee stings, and poison ivy rashes. Many of the problems children get into can be prevented with a little education and some preventive planning. Summer's a time for little ones to explore and learn about their world. Children develop motor skills and gain confidence, and you can help protect them by taking a few precautions.
Bothersome bugs
Kids love to explore their environment. The younger they are, the more reckless they tend to be. Protect your kids from being stung or bitten by bugs that don't take kindly to little intruders. Make sure children don't wear clothes with bright colors or patterns that might attract stinging insects. Keep their arms and legs covered in the evening when there are lots of mosquitoes present in the environment. You can also use repellents that contain DEET to protect kids from being bitten by ticks or mosquitoes, which can transmit Lyme and West Nile disease. Get rid of standing water, which will attract mosquitoes, and keep your kids from playing around bird baths or fish ponds.
Accidents waiting to happen
Take a walk around your yard, checking carefully for any tools, sharp rocks, or other objects that a little one could step on or trip over. Remember, it's easy to lose track of things over the winter, especially when they've been covered by snow for months, so look closely anywhere your kids like to play. Garden spades, shears, skateboards, and baseball bats can be difficult to see in tall grass or under a bush, and can cause twisted ankles or cuts, so make sure everything's picked up and stored where it's supposed to go. Pay close attention to your kids before they head outside. Little ones may forget or decide to forego footwear when the grass in the backyard is looking lush and soft.
Play safe
If it makes you nervous to let your kids play on a public playground or in a friend's yard, why not set up a safe play area in your own backyard? You'll have control over your children's play space and the equipment they play on. Make sure the surface is covered with safety mats or soft fill material, such as shredded rubber, at least six inches deep. Ladders, handles, and handrails should be textured for safe and easy gripping. Play equipment should be made of solid beam construction and wood that's durable and doesn't easily chip or decay. Bolts shouldn't stick out or cause snags, which can rip clothing and cause cuts.
Always supervise your kids when they're swinging or going down a slide. Kids shouldn't wear loose-fitting clothing or play jewelry, and only one child at a time should be permitted on a swing, ladder, or slide. Young children should never play on a trampoline, which can cause serious injuries even when surrounded by safety netting. According to the most recent available statistics, more than 15,000 children age 4 and under suffered injuries on trampolines.
Family-friendly fun
Spending time together as a family is one of the safest ways to make sure your kids have fun this spring and summer. Set up the family tent and have a backyard camping trip, go on a wildlife walk, create your own outdoor treasure hunt, or build a bird feeder together. Find even more ideas here on ways to enjoy the outdoors with your family.
Kids should be encouraged to explore and learn new things outside. You can help them do so safely by taking a few precautions in your yard. They'll have a great time, and you'll enjoy peace of mind.
Subscribe to receive notifications on our new posts.