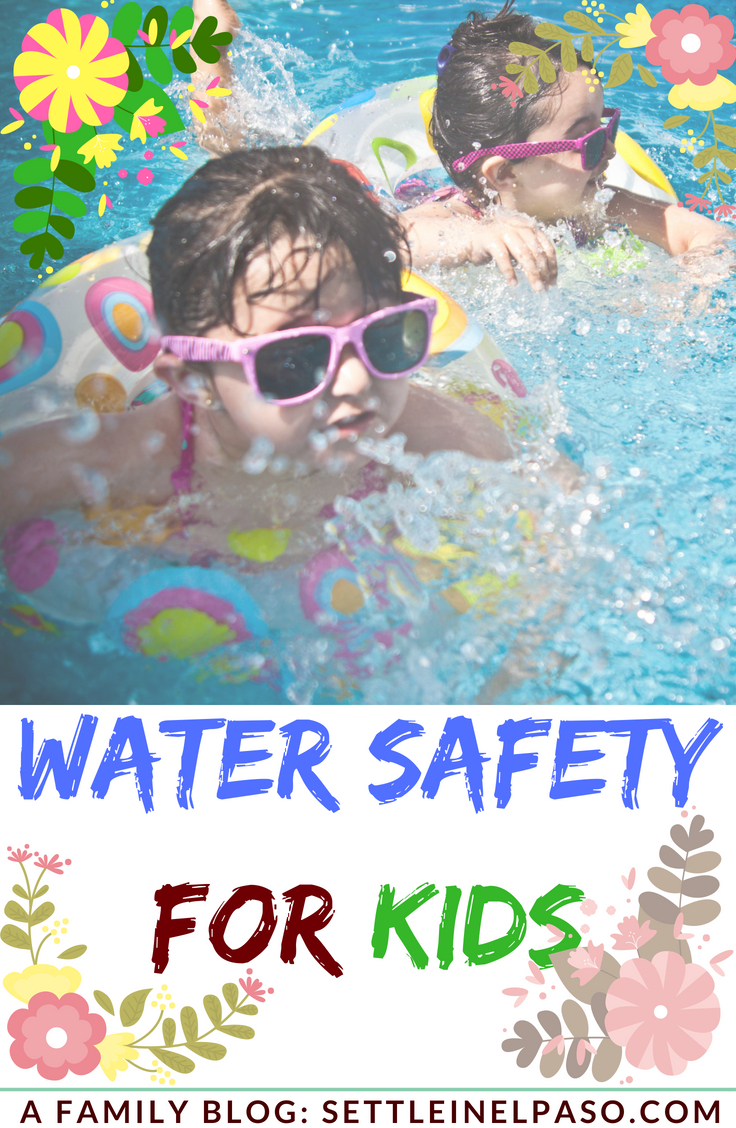 All kids enjoy playing with water. Our little one enjoys water regardless of its size — a swimming pool or a plastic kiddie pool or even a glass of water on the floor. As much fun as it can be with water, parents need to make sure that safety precautions are always in place around water. Texas Department of Family and Protective Services lists a rich set of water safety tips in this link:
Water Safety
.
Through this post, we are wholeheartedly promoting the water safety tips, especially for families with small children. The basic idea is to watch kids around water at all times.
Never leave children near water alone
Regardless of whether it is a small baby bath tub or a large swimming poll, not for even a few seconds adults may leave a child near water. I am not joking — small children should not be left alone near even a toilet.
Keep aquariums out of reach of children
If you have aquariums, keep them out of reach of children. As we all know, any glass piece is a potential hazard. Additionally, aquariums are a potential chemical Hazard and an electrical hazard.
Make sure that the house is not slippery
Toddlers and small children run a lot. They don't always have their balancing act in place. It is important to make sure that the house, the bath tub, and the yard, are not slippery. It is also important to not have exposed water in buckets or tubs around toddlers. An inch or two is enough to drown a child of young age.
Secure the water-area
If the pool or the tub is portable, keep it out of reach of children when it is not in use. Install fences around your swimming pool. It is better to install fences with a self-closing gate. Keep the gate closed at all times.
Do not leave items of attraction near water
All children have some favorite toys. It is better to keep all favorite as well as not-so-favorite toys in a safe place, NOT near the water. A child at any moment may think that her/his world will be upside down without the toy near the water and then run for it.
Bring all the plastic ducks back to the house after your child plays with them in the pool so that the child knows that the toys are never kept near water.
Do not trust your children
Haha … I mean, do not assume that your children will use good judgments around water. Even preteen children lose control of their emotion and excitement when they are around water. You might have seen how kids jump on top of one another when they are in and near the pool.
Do not leave a baby during bath
Suppose, I realize that I haven't brought the towel when I am giving my child a bath. I will have to take my child with me if I have to leave to get the towel.
I will always try to get what I need during my child's bath before I start.
Make sure that your child's caregiver knows about constant supervision near water
If your child goes to a daycare center, I am sure the caregivers are trained and aware of constant supervisions near water. Still speak with the caregivers to learn about what precautions they take near water, if there is a water nearby.
Talk to your babysitter if she/he is aware of the constant supervision requirement near water. Remind the babysitter regarding the precautions. Leave emergency numbers with your babysitter.
Learn about the place where your child may visit
If your child goes on play-dates to a friend's place, learn about the home of your child's friend. Definitely, the first question to ask is if that residence has guns. 🙂 Just kidding regarding the gun thingy but this is something to think about as well. If the place where your child is going has a swimming pool, you will need to discuss the water safety tips with the parents of your child's friend.
Learn about risks of drowning
CDC reported for the period of 2005-2014 that there were about ten deaths per day due to unintentional drowning. Of those ten, two are children of age 14 or younger. Among the many factors influencing drowning risk, two are lack of swimming ability and lack of supervision. Know the signs of drowning because a drowning child most often will not be able to yell for help.
Water often causes dry drowning. Dry drowning is the case when the vocal cord fills up with water making it hard to breathe even though water does not reach the lungs. Dry drowning sometimes occurs if children breathe in water when swimming or playing or splashing in the pool. Such dry drowning related breathing problems may occur up to twenty four hours later the child gets out of the pool.
Learn CPR
Learning CPR is a must. You might live near a hospital. Your house might be next to a fire station. Your neighbors might be health care providers. When it comes to water safety, none of these matters because every second matters during emergencies. Learning CPR is the first step of water safety preparedness.
Keep emergency phone numbers handy
Call 911 in an emergency. They will send the appropriate responder on your way. Text messaging 911 does not work. You have to call. Keep a list of phone numbers handy for non-emergencies.
Settle in El Paso team
Note: The post contains affiliate links.
---
Subscribe to receive our newsletters and notifications on new posts. Your email address is safe with us. It will not be distributed to any third-party.