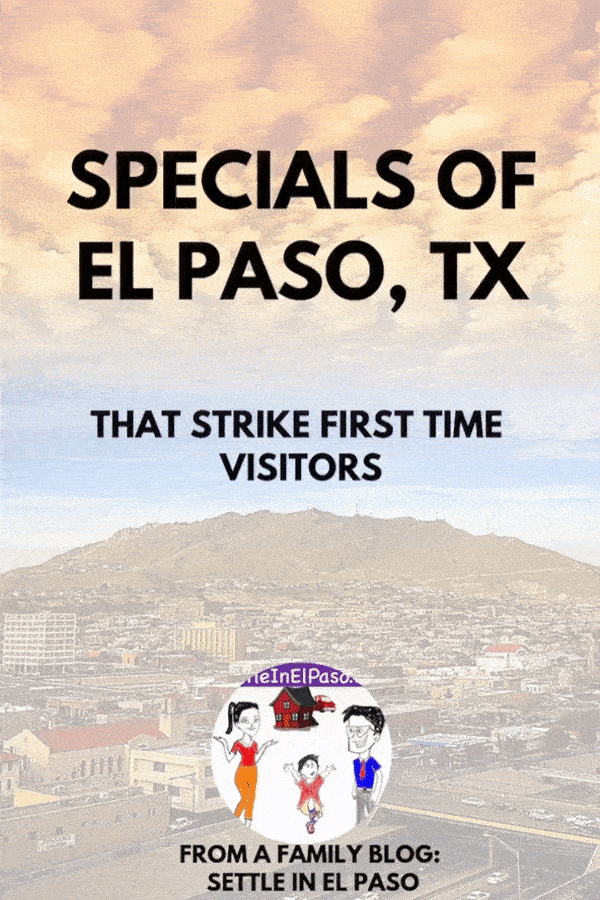 I found the question on
Quora
. I think, we can say a thing or two regarding this question. Being in El Paso has been a blessing for us so far regardless of the distance with our families and relatives. The jobs we do here in El Paso have been impactful — we could probably not do a greater impact if we were somewhere else. Now, what job we do is censored for the sake of anonymity (despite the fact that many of our friends and colleagues already know about our adventure with this blog).
Now, to answer the question, "what strikes first time visitors as special or unusual when they arrive in El Paso, TX?", my impression is — it is just another town in USA. That said, every town is different. Every town has special as well as unusual things. Not being from around helps a newcomer see things that residents ignore. The following list provides some items that a first time visitor might find special or unusual.
Mexican-American culture
Being a border town, Mexican-American culture is prominent here. Does that make El Paso unique? Actually, Mexican-American culture is prominent in the entire Southwest. That includes Texas, Arizona, New Mexico, and California. There are many other cities not in the Southwest, like Pittsburgh, Detroit, Cleveland, and Chicago, where too Mexican-American culture is prominent.
In terms of uniqueness, El Pasoans have strong ties with their families in Mexico. We have made friends here who have parents living in Juarez. Some of our colleagues visit their families in Mexico almost every week.
Many people even stay in Mexico and commute to their place of job in El Paso everyday. That is probably what makes the culture unique and different from many other towns.
Border
Mexico ?? is literally across the street. You will see Mexico if you drive on I-10. You will clearly identify that the other side is Mexico because the houses ? there look quite different than what we have in this side of the fence. The part of Mexico that is visible from I-10 has a touch of poverty.
The Maps app of your phone may get confused
We are so used to the Google Maps application on our phone ? that we forget about the mistakes an app can make. Or more precisely, the app probably does not make the mistakes — rather we can become victims of our own habits.
I have an advice for you if you are used to typing a store name on the Maps app with the hope that the app will guide you to the nearest store. From many locations of El Paso, the nearest store might be in Mexico.
A few time on our way to Costco, we were taken to the border checkpoint. Startled ? and trembled with fear, we pulled over ? near the checkpoint. Department of Homeland Security ? cars immediately stopped by. I guess, they encounter new El Pasoans like us time to time. As soon as we explained that we do not want to cross the border, officers ? helped us turn around. … phew.
Bhutanese architecture of UTEP
El Paso is proud to host the University of Texas at El Paso (UTEP). I was amazed at UTEP's unique architecture of buildings when I first visited El Paso. The buildings make UTEP look like the Himalayan kingdom. Even the new and modern buildings have the same exterior design with a Bhutanese architectural look. The story is as follows.
In 1914, UTEP was called The Texas State School of Mines and Metallurgy. The wife of the first Dean of the school was astonished at a photo album of Bhutan published by the National Geographic magazine. The photos were taken as an inspiration to construct the first building of the school. From that time, UTEP has been following the tradition of using Bhutanese architecture for all its buildings. The Bhutanese architecture is a special thing that might strike first time visitors as special.
Dust storm
El Paso is in the desert ? . Therefore, dust storms are expected. In fact, the dust storm can be severe. The most severe dust storms may occur in the month of May.
A dust storm may last around 30 minutes or so. Visibility is the main issue for vehicles on the streets. Make sure to pull off if you are in a dust storm. A safety suggestion is to keep the lights off so that other drivers do not have a feeling that you are driving. It is better to reach a safe parking place after the warning ⚠️ is sent out on radio ? or phone ?.
Big and open sky
The benefit of being in the desert ? is that you will see a big sky ? . There is no canopy made by trees ?? over the streets like the ones you see in the East coast. If you are from coastal areas where you are used to a lot of tree shades, the open big sky might look a little unusual or special at first. Your eyes ? will become used to eventually. The sunset ? view from El Paso is amazing.
The big sky is beneficial to generate energy too. Many houses ? are becoming equipped with solar panels. Many families are replacing the use of city electricity with solar energy.
Mexican food is not what people miss
If you come from some other state, especially from the North, you might find it unique that people in El Paso do not miss Mexican food. Why? The reason is, there are lots of authentic Mexican restaurants in El Paso. People eat Mexican food all the time. They crave and miss Vietnamese, Thai, Ethiopian, Mediterranean, or Indian food, which are limited in number. There are plenty of Chinese restaurants here though.
Summer temperature
It is around 100 degree Fahrenheit in some part of summer. Although you will hear complaints about the temperature, a fact is — El Paso's hot weather in summer is not that bad compared to humid hot areas. I feel that Summer in El Paso is quite tolerable. Definitely, we are talking about the summer weather in the desert — it is not wise to stay under the direct sun without sunscreen or some shade. Sunburn can be quite painful. Sunscreens are recommended in everywhere during summer, not only in El Paso.
You might think that July is the hottest month but in reality the temperature starts to go down from early July in El Paso. I think, mid-June to end of June would be the hottest time of the year in El Paso.
Please don't plan to go to the White Sands National Monument at that time, no matter how close it is from El Paso. If you go, do not stay out of the car for more than ten minutes. The view is quite enjoyable from the car. If you have to walk on the sands, then please go in the evening. I heard that the area of White Sands under the moonlight looks like a paradise on earth.
Air quality
Based on AirNow data, Air Quality Index (AQI) of El Paso today (December 8, 2018) is 91, which is considered "moderate" in terms of pollution. An AQI between 0 to 50 is considered good. With an AQI of 91, the advisory is — Unusually sensitive people should consider reducing prolonged or heavy exertion.
I did not check the El Paso AQI earlier. Now that I think, I had more allergy attacks than usual after moving to El Paso. I had allergy attacks even when it was not an allergy season. Anyway, it does not necessarily mean that my allergy has a correlation with AQI. I do not think we are even able to notice or feel the difference between the air quality of El Paso and other towns.
Rattle snakes
Remember … desert is all around El Paso. In fact, your are in the desert when you are in El Paso. During the development of any town, humans destroy habitats of many animals and life form. Many of the animals moved to the mountain areas of El Paso. Rattle snake is one such reptile. If you go for hiking, make sure to keep your eyes and ears open for rattle snakes.
I have heard from many hikers and and mountain bikers about the rattle snakes. Not that rattle snakes will run after visitors but it is always good to stay away from snakes. In parks near the mountains, we saw signs cautioning visitors about snakes. First time visitors need to stay cautious during visits to mountain sides, especially if little ones are accompanying.
I should bring it to readers' attention that there are different reptiles all over the country. Whenever we visit a town, we try to collect information about crime rate of the town and other safety parameters. Studying what is around is a part of planning a visit to any new town.
Scorpions, centipedes, and tarantula
Scorpions are something that we see quite frequently. We have seen several centipedes and two tarantulas over the last few years. I heard that scorpions in the Chihuahuan Desert are not life threatening. However, some scorpions give painful sting. I want to stay away from scorpions and centipedes regardless of they are life threatening or not. We do our own pest control every month to make sure that our home is well-guarded against insects.
Tarantulas of El Paso are known to be nearly harmless. They look scary though with their hairy dark appearance.
Mountain star
If you are flying to El Paso in the evening, and if you are in the lucky side of the airplane, you will notice the star on the Franklin Mountains. Or, if you drive west-bound from the East side (from the Airport side) on I-10 in the evening, you will clearly see the star. The start is lit by many lights in the evening. It is 459 feet long and 278 feet wide — very well visible from the sky. In the past, the star was lit on special occasions. The star is lit everyday now.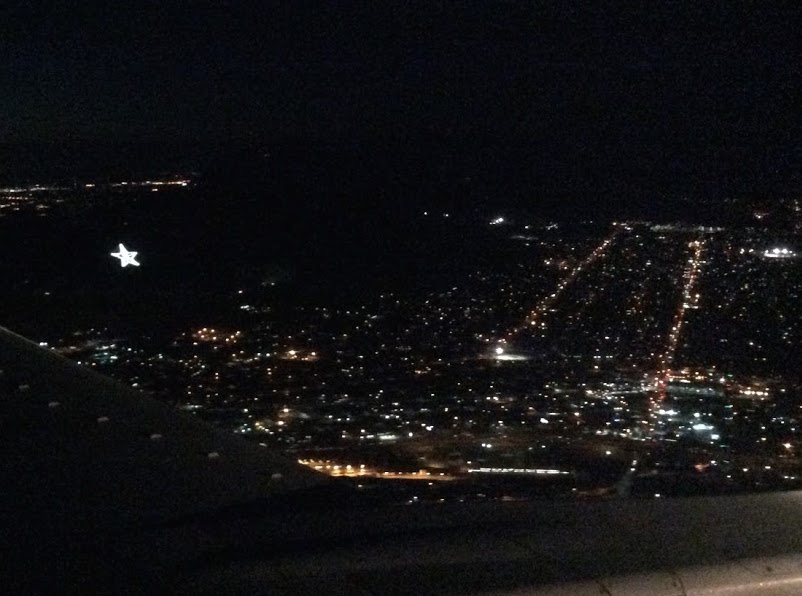 Franklin Mountains
The Franklin Mountains start from downtown of El Paso. It seems, the mountain is the center of this town. People living near the mountain enjoy slightly different weather than the rest of El Paso, I believe. The mountain sides are windy-er and colder during the winter days. It is not unusual to see mountains in a town — many towns have them. It just looks different in El Paso, probably because there are not too many trees to hide the mountain view.
Concluding remarks
I asked Dear Son (six years old), what would strike first time visitors as special or unusual when they arrive in El Paso. Dear Son's response was — Is grandma coming? My response — She is not a first time visitor. Then, Dear Son thoughtfully answered — a small wreath and a small Christmas bed. Good answer. With the holiday preparation, all towns would look special, no doubt.
If you visited El Paso, please let us know what you found special about El Paso. If you already live in El Paso, please let us know what we missed in the list above. In case you neither visited El Paso nor you are planning to be here soon, please let us know what items of your town may strike first time visitors as special or unusual.
Have a wonderful week!
---
Subscribe to receive notifications on our new posts.