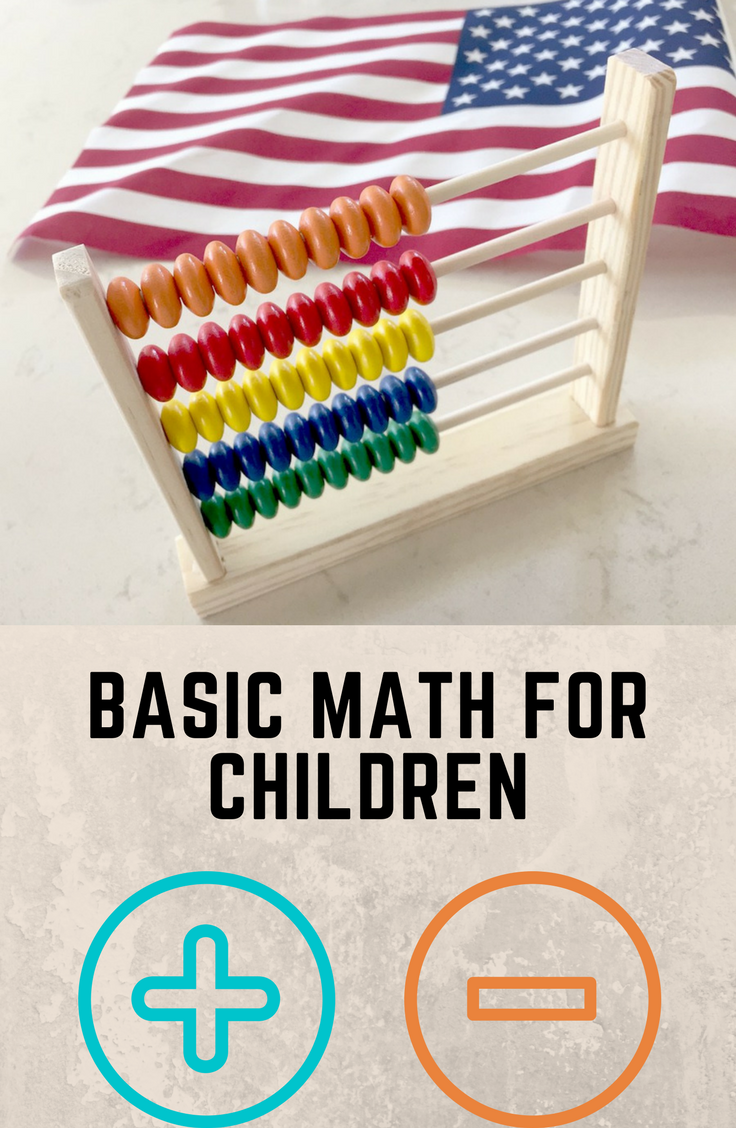 Learning is different with different kids. Yes, of course, there are expectations based on age groups but there are also studies on different teaching techniques and their effectiveness. No, I do not have the references to these studies. I read from the Internet but unfortunately, I am not that organized to keep the references. 🙁 Anyway, what I was going to say is that Dear Son showed extensive interest on different topics from time to time. Currently, he is four years old. (The post was written in 2016.) He is showing more interest in numbers now. We believe his interests in certain topics grow based on natural instinct and timing. We exposed him to addition and subtraction a few weeks ago. He is enjoying it a lot. The preliminary activities relevant to addition and subtraction are as follows.
Background
Dear Son started to work on his numbers at an early age, before two. By his age of three, he was able to count up to thirty fluently and up to fifty with some help on every 10th number. He can currently count up to one hundred. Dear Son has been gadget-free for the last few months. That is, he is not watching TV or any kind of electronic gadget. He is now focused on playing with Lego sets, drawing, coloring, writing, and a lot of reading. He finds his favorite words from his storybooks but he cannot read yet. Therefore, we read him his books a lot.
Playing with addition
In the past few months we brought up the concept of addition using an abacus infrequently. He had fun playing with the abacus. Then in the last week, I told Dear Son — Suppose you have 2 apples and Dear Dad gives you 1 more apple. How many apples do you have? He was easily able to say 3. We started with tiny numbers. Then we slowly increased the numbers and gave him additions with bigger operands after half an hour, like — you have 14 apples; Daddy gives you 5 more; How many do you have now? He took around 20 seconds and gave a big smile, then whispered 19. Given his enthusiasm, we showed him how he could use fingers to count. Of course, we again showed him how to use an abacus.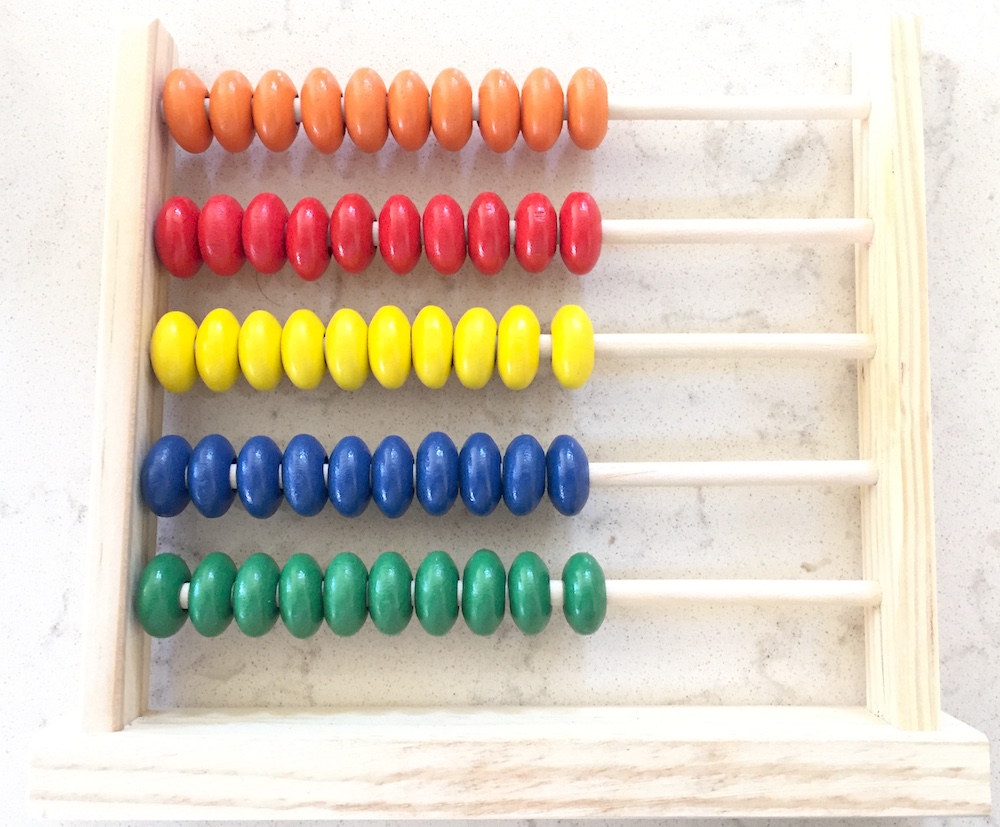 Bringing addition on paper
Bringing addition on paper was not difficult. I wrote 2+1= on a paper and told Dear Son the same story — You have 2 apples and Daddy gave you 1 more; how many do you have now? He said and wrote 3. Then I wrote 5+2= and told him — You have 5 apples Daddy gave you 2 more; how many do you have now? He counted by hand and said 7 and wrote it down. Then I wrote 6+2= but did not tell him any story but still, he counted and wrote 8, so and so forth. The plus (+) and (=) symbols started to make sense to him after a few examples. He now does his additions using his fingers.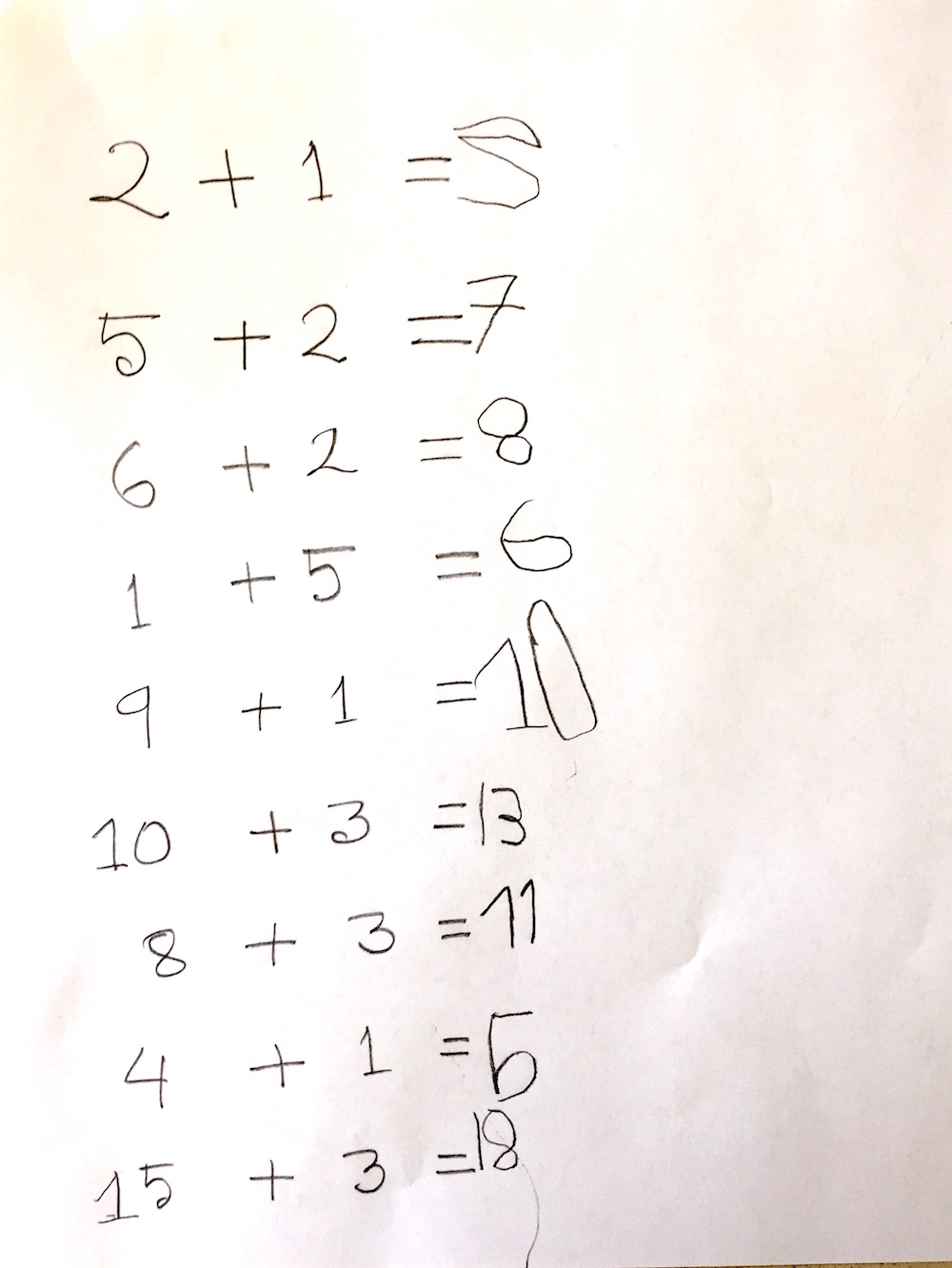 Which number is more?
This is another item we focused on the last few days. At first, we asked a few questions like — Which is more, 3 apples or 5 apples? He answered well. He mixed up a few when we gave him comparisons of numbers between 11 to 20 but he quickly fixed them. Afterward, I wrote a few pairs of numbers on a paper. Each pair to compare was in a row. I told him to circle the greater number in each row. I supervised the first two rows. I said, Which number is more — 5 or 2? Circle that. Dear Son circled 5. Then I told him, among 3 and 6, which number is more? He circled 6. Then he started circling the greater numbers in each of the rows. The first exercise is below.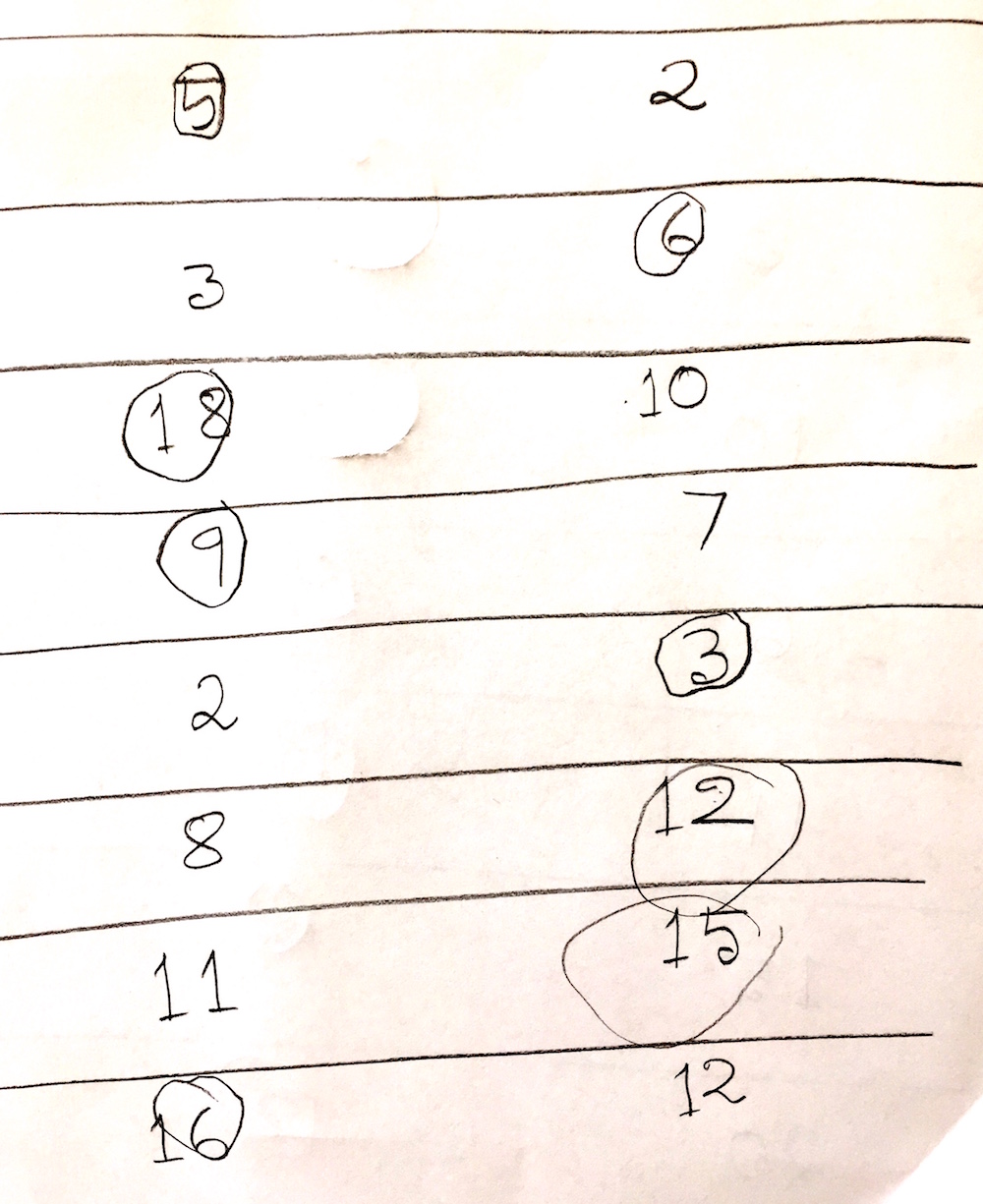 Subtraction
We have taught Dear Son the concept of subtraction with the story — You have five apples; you ate two; how many do you have left? He said, apples are yummy; I have three left. 🙂 We have not yet brought subtractions on paper but we will use the same strategy as we used for addition to bring the concepts on paper.
A few days ago, from his Daycare, we were informed that Dear Son is a bit behind in a few milestones — zipping the zipper, socializing, and distinguishing coins (quarters, dime, nickel, and penny). It was good to know which areas we need to work on. Socializing is difficult for him because he is too shy. He goes after me (Dear Dad) in this area. All Dear Son needs to do is to follow Mommy's footsteps in this department. 🙂 We have just started working on Dear Son's money-concept. We got consumed by so many other educational activities that we did not focus on the basic concepts. God knows, how many other crucial items we are skipping. 🙁 Hopefully, not too many. 🙂 For now, it seems like we are going well on the addition department. So, here is to hoping we do not jinx it. 🙂
Relevant articles
---
Subscribe to receive notifications on our new posts.
<!–– Smart auto google ad ––>