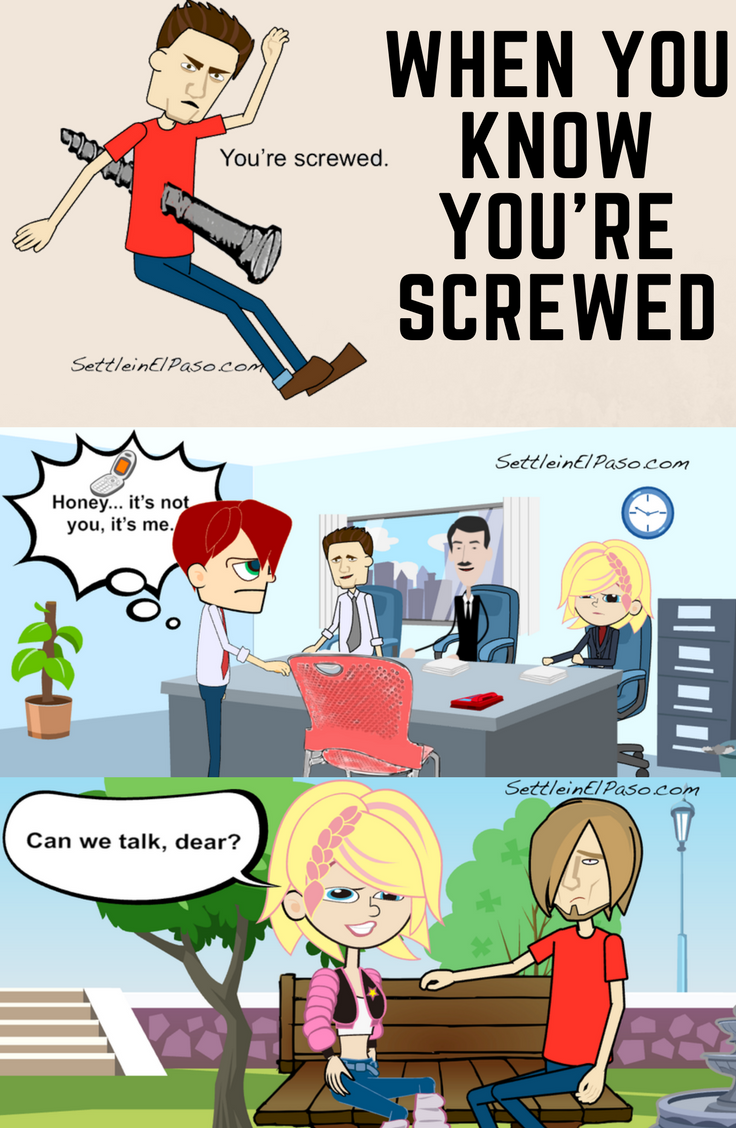 Life is so complex and there are too many ways to be screwed. We came up with only four "you're screwed" drawings for this post. We may come up with more "you're screwed" satire in the future.
Caution: Please note that this post is a "you're screwed" satire. Therefore, the phrase "you're screwed" will repeat many times.
"We need to talk" implies "you're screwed"
The moment you hear your girlfriend saying, "Honey, we need to talk", you know that you're screwed. If you are a super nice guy, the next few sentences are going to be — "You have a beautiful mind. I have enjoyed dating you. But…" You know the rest. Sorry dude … Please do not take it personally. It is a standard procedure but nevertheless, you're badly screwed.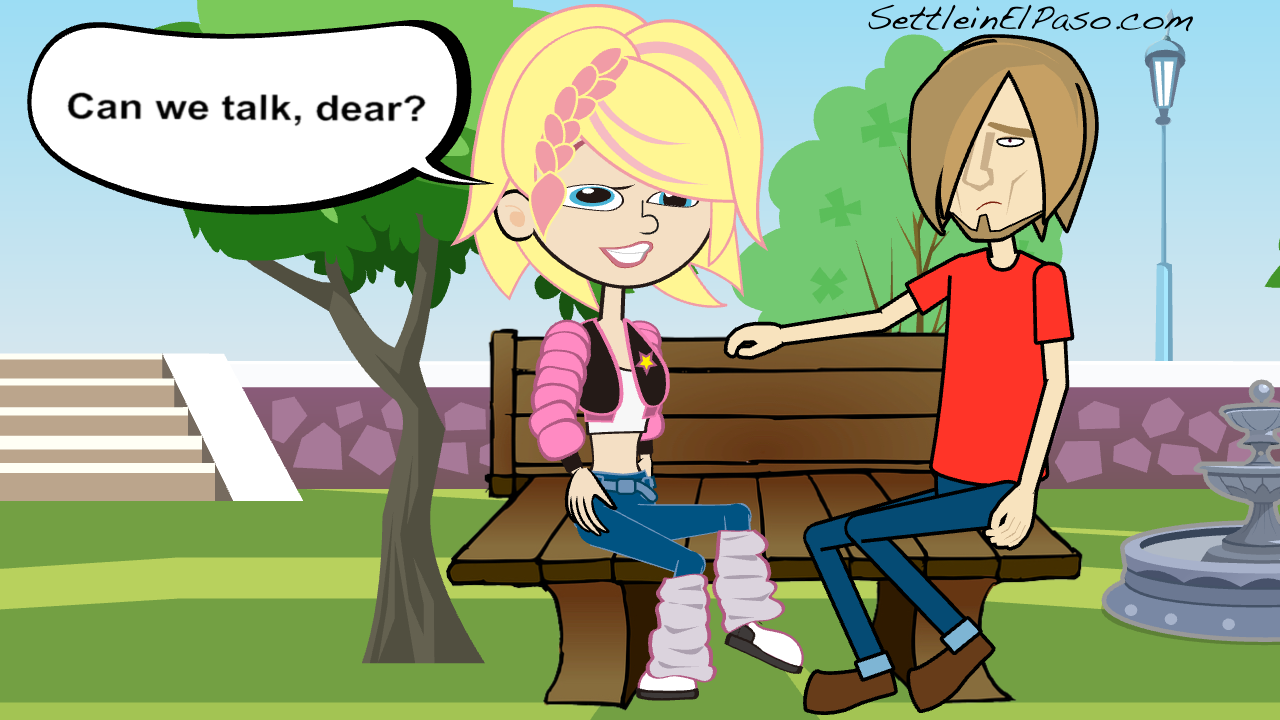 Not a good idea to break up over text
You have been called for an interview with a company of your dream job. You are excited. After entering the interview room you discover that your ex-girlfriend with whom you broke up over a text message five years ago is in the interview board. You're screwed tightly.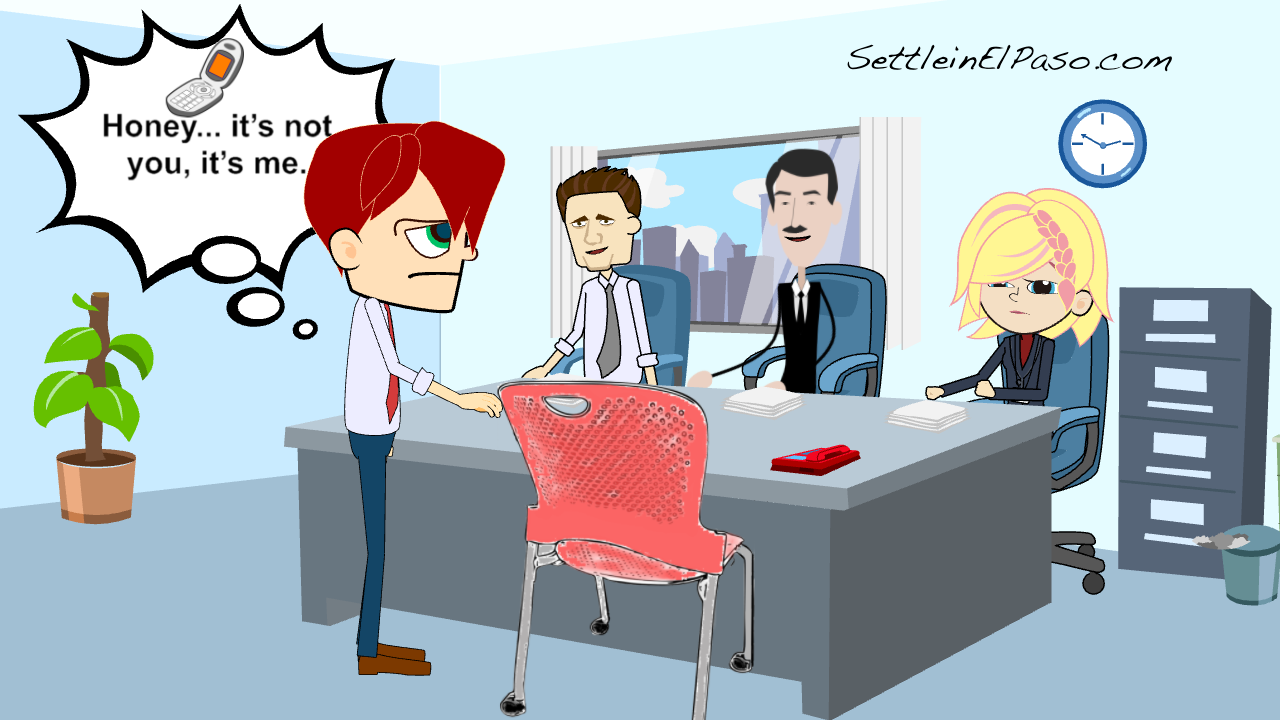 Babysitter disaster
You and your spouse haven't eaten dinner together (peacefully) for a long time. How will you? You have a baby. You managed a table reservation in a great restaurant for a Friday evening. It is great that you managed a babysitter as well and your kid is fond of her. Well … All's well that ends well.
In the Friday evening, you find that the boyfriend of your babysitter is planning to join her in babysitting. The problem is, you are not that fond of the boyfriend of your babysitter. You are screwed.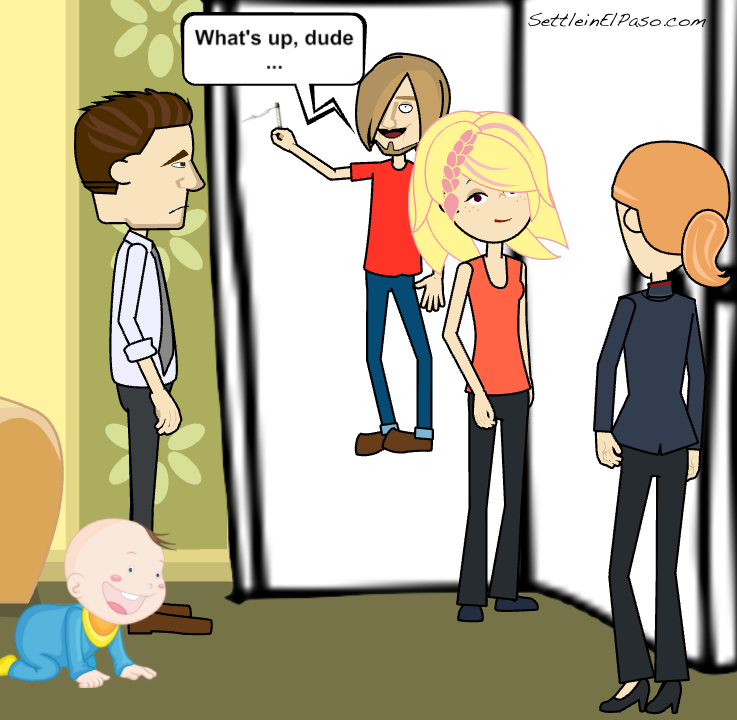 Etiquette disaster
You teach your child the etiquettes and manners everyone should maintain in a delicate society. However, you yourself cannot maintain all of those etiquettes at home, one of which includes farting in front of the family.
You have invited your son's friend and the friend's mom. The first thing your child tells when they arrive is that you farted once in the living room instead of in a bathroom. Sorry to say this — You're screwed.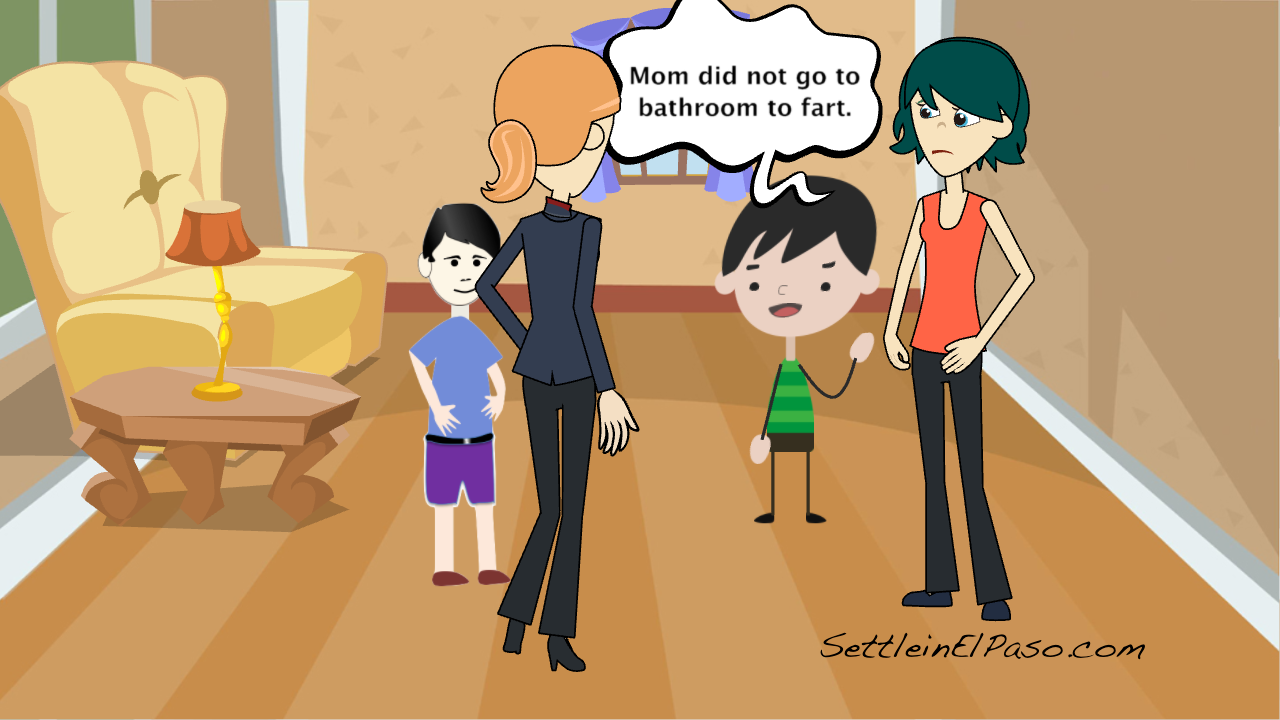 Hope you enjoyed. Let us know if you have any funny idea or know of a story of how one can be screwed. 🙂
Settle in El Paso team
Note: We drew all the pictures of this post using CrazyTalk Animator 3 Standard (Mac). The software has a Standard PC (Windows) version, as well as PRO Mac and PRO Windows versions.
---
Subscribe to receive our newsletters and notifications on new posts. Your email address is safe with us. It will not be distributed to any third-party.