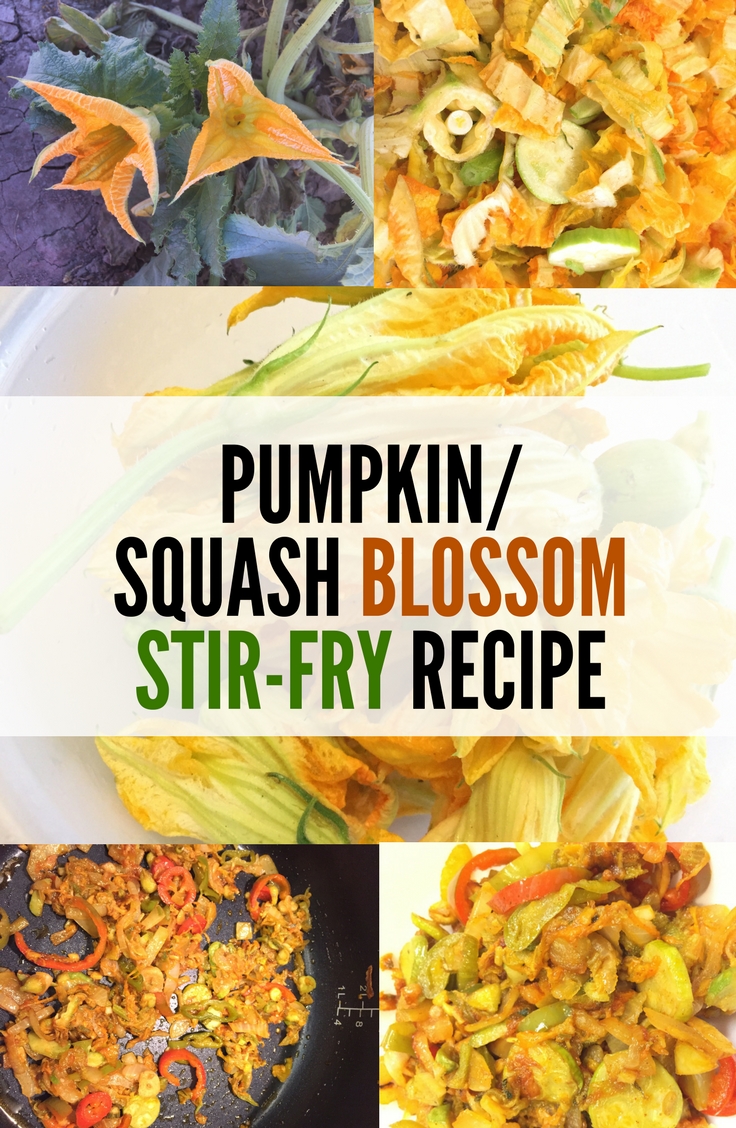 Texan cuisine has been influenced by many cultures. Among all the Texan cuisines, Tex-Mex cuisine is quite common and popular in the El Paso region. A seasonal Tex-Mex delicacy is pumpkin or squash blossom. Pumpkin or squash blossom is one of the reasons why I look forward to the squash season and the pumpkin fest. You might be able to find the blossoms in a local
farmers' market
. In case you are wondering — yes pumpkin and squash blossoms are edible. The article provides a pumpkin or squash blossom recipe.
Squash or pumpkin blossoms can be served on a dinner table in many forms — fried, baked, or even in the form of a quesadilla. I am providing a simple stir-fry recipe in this post. When stir-fried, squash/pumpkin blossom is savory. It has a hint of zucchini or green calabacita taste. Stir-fried squash/pumpkin blossoms can be served with steamed rice or tortilla.
Ingredients
Pumpkin/squash blossoms — 25 to 30 flowers
Jalapeño — 1 count, seeds removed, chopped
Onion — 1 tablespoon, chopped
Garlic — two medium garlic cloves, chopped
Tomatillo (or tomato) — 1 count
Paprika (smoked preferred but regular is fine too) — 1 teaspoon
Canola/olive oil — 1 to 2 tablespoon
Salt — 1/2 to 1 teaspoon based on how much saltiness you like
Directions
Squash blossom recipe is a simple one — it is like stir frying some vegetables. Thirty flowers shrink down so much that they may even fit in one cup. The list below outlines the steps.
Pumpkin blossoms before cooking.

This step is the hardest one. Grow squash or pumpkin so that you have the flowers. Or, you may go to a farmers market and expect to be lucky enough to get the blossoms. Or, you may go to a local pumpkin patch to harvest those blossoms yourself with some pumpkins for carving. We used the local pumpkin patch option. Definitely, you will not get these blossoms in a regular grocery store.
I prefer to soak the blossoms in water for around five minutes. It makes the blossoms fresher. You might find some small bugs inside the pumpkin or squash blossoms. Gently rinse the blossoms with water to clean and remove the bugs.
Chop the blossoms. It is fine if there are a few green tiny green pumpkins with the stem. I cut the green pumpkins to pieces and put them with the blossoms.

Almost cooked blossoms.

Heat a frying pan (preferably a non-stick one) and add canola/olive oil. Medium heat is good enough.
Add onion and let it become golden brown (but still juicy).
Add garlic. Garlic will become brown quickly, so be ready with the tomatillo.
Add the tomatillo when the garlic starts to become brownish
Stir-fry three/four minutes.
Add paprika, salt, and the chopped blossoms.
Stir-fry two-tree minutes and then cover. Cover cook for two-three minutes then stir again.
Repeat cover-cook and stir until the blossoms are sautéed well.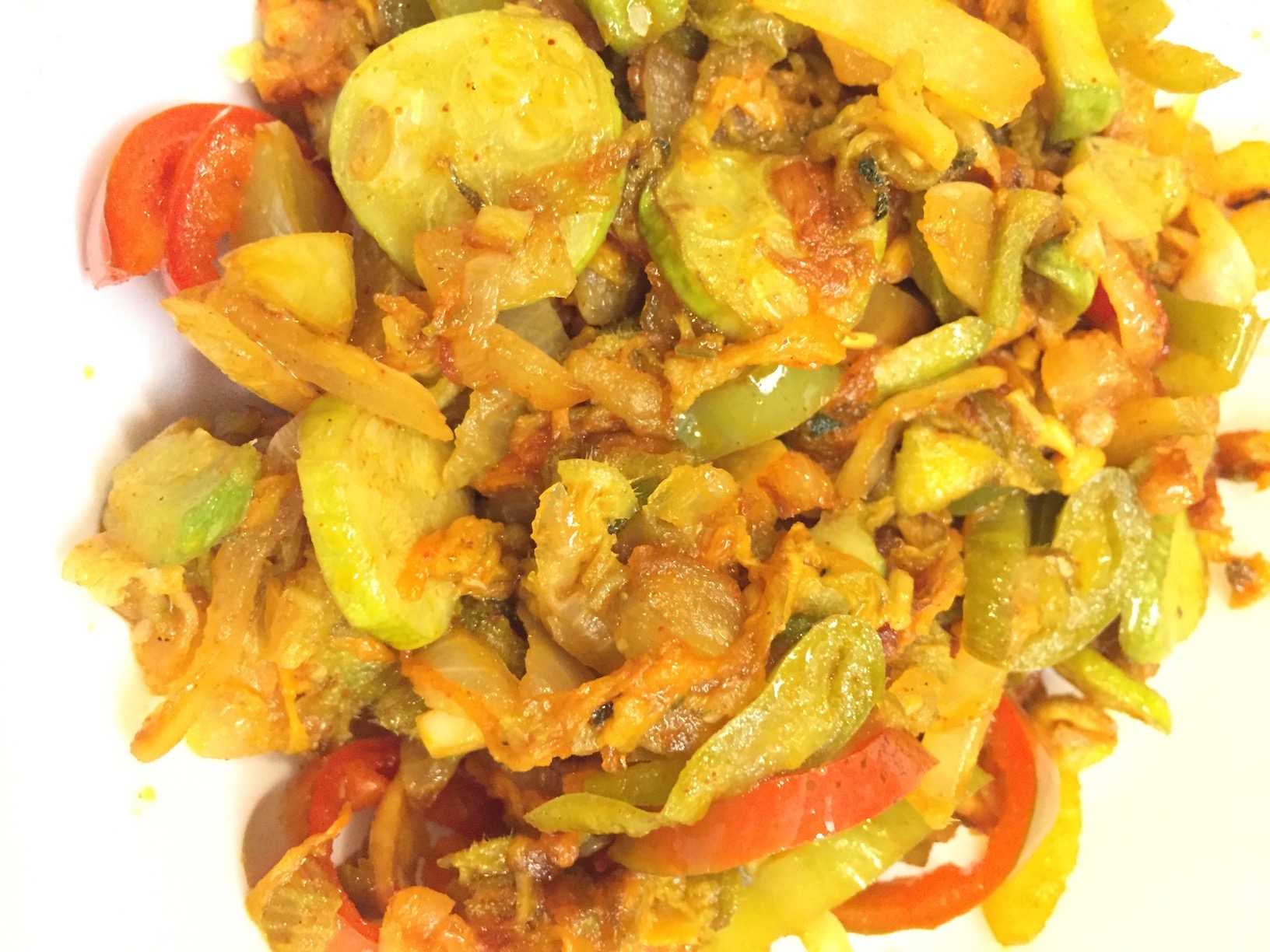 Concluding remarks
As said before, stir-fried pumpkin or squash blossoms go well with rice or tortilla. Who thought flowers would taste so good! I wonder, if dinosaurs were extinct due to a giant asteroid, or due to our voracious craving for savory delicacy. 😋 😉
---
Subscribe to receive notifications on our new posts.
<!–– Smart auto google ad ––>