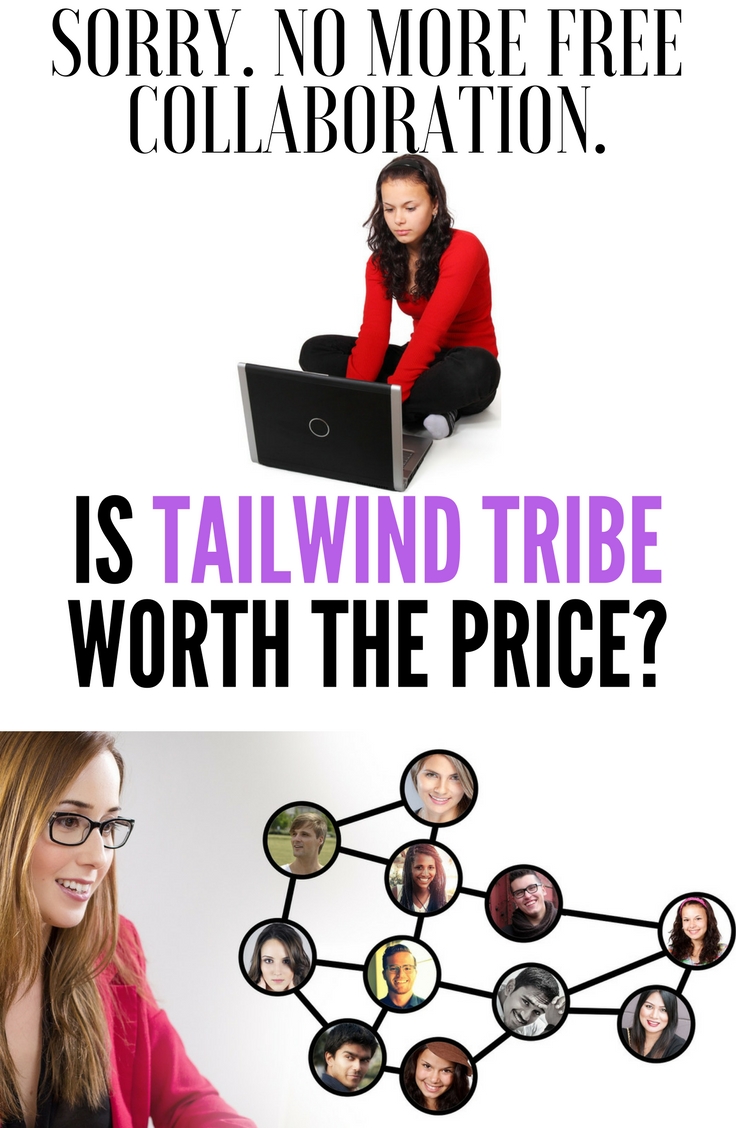 It is hard to answer if we will get what we would pay for the new Tailwind Tribe. Sorry, I started without a context, which is not polite. Please allow me to describe.
What is Tailwind?
Tailwind is a Pinterest and Instagram scheduler: tailwindapp.com . Many bloggers use it to keep their Pinterest profile active. Regular pinning gives some sort of weights and pins that are linked to your blog posts start to start to attract traffic from Pinterest. I have tested and observed that Pinterest helps increase traffic but this post is not about how I may grow my traffic using Pinterest. Therefore, I will stick to the topic of Tailwind Tribes.
Life is busy. We do not have time to use Pinterest everyday. Therefore, many bloggers choose to use a scheduler to do the pinning automatically. Many prefer to schedule pins of the coming week or so in advance so that they can focus on other things. Tailwind is a website where you can schedule your pins. Tailwind will automatically pin the posts your scheduled. Plain and simply Tailwind is a pin scheduler.
Is Tailwind free?
For a poor blog like ours, where traffic falls at rock bottom if we do not post anything for a few days, Tailwind or such a scheduler (for example, Board Booster: boardbooster.com) is an angel on earth. Does that Tailwind angel give service for free? Oh … boy. I wish it did. I would say, it is quite an expensive piece of automated service. You pay around 120 dollars for a year. If you are thinking about running a blog in a massive scale, probably it is a good idea to use Tailwind but these discussions are widely available in many blog posts on the Internet. So, for now I will focus on the Tribe thingy.
What is a Tailwind tribe?
Tailwind Tribe is a powerful feature. People can create tribes on Tailwind. A tribe is a Tailwind thing; it is not a Pinterest item. A tribe may have thousands of members scheduling one another's pins. Our blog is in more than ten tribes on Tailwind. Each tribe has its own rule. Some tribes require scheduling one pin from the tribe's list of posts of other members for each pin you submit. Another tribe may say, schedule two to submit one. Some would restrict pins by niches. Some tribes are open to all niches.
Is Tailwind Tribe free?
Oh … girl. The magical days are coming to an end. The meaning is, Tailwind Tribe was free so far. Many people at first think that they are paying $120 per year for Tailwind, the tribe, and all the scheduling features. However, Tailwind always claimed that the Tribe feature is "still" free, which implies that it will be a money making machine for Tailwind someday. We received an email yesterday (November 1, 2017) from Tailwind that we will have to pay to get the extensive features from December. The summary is — Sweet days are over. Pay more to use the Tailwind Tribe as extensively as many bloggers are using it now.
What does Tailwind give to the Early testers?
Yes, we the existing Tailwind Tribe users are called the "Early Testers". Those who are already using Tailwind tribes would know what I am talking about. We received the email yesterday from Danny Maloney, CEO and Co-Founder of Tailwind. Dany gives an annoying bye-bye ta-ta animated waiving gif image in the signature part of his emails. It is his email, he can use whatever signature he wants — its a free land.
Here is the screenshot of the email we received — the text part only. For our readers' sake, we have removed the signature part.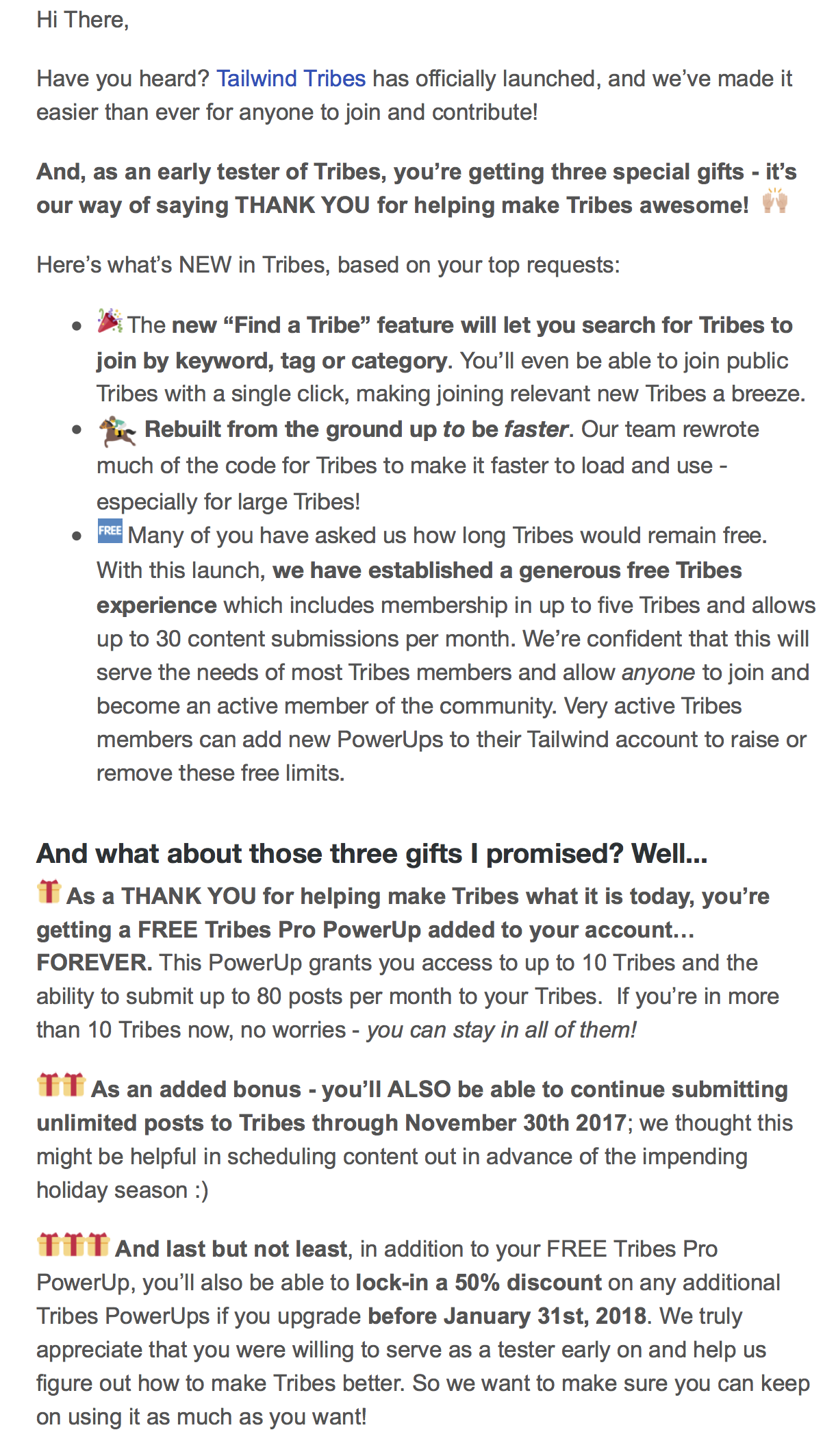 Bloggers, it seems you are given a lot, why are you complaining then?
I guess so, we are offered a lot as the early testers — 10 tribes, 80 posts per month. If we want more, we will get a 50% discount, which can be redeemed by the end of January 2018. We have been doing this Tailwind Tribe thingy for so long that we are habituated with using a large number of tribes and submitting unlimited number of posts. We have developed a (bad) habit of using Tailwind Tribes too frequently. 80 posts are not enough for us. We are greedy. We paid $120 for a year and thought that everything is included. Our mind did not want to accept the fact that Tailwind may ask for additional money for what habits we have built.
How much additional money you will have to pay for Tailwind Tribes if you want to keep your habit unchanged?
See it for yourself in the image below. Existing users (so called, early testers) will get 10 tribes, 80 posts per month for free, which is not even close to the number of submissions many existing users are habituated with. To increase the subscription to unlimited tribe memberships with 200 submissions, we will need to pay $59.98 per year after the 50% discount. Note that this is in addition to the $120 per year we are already paying, which will make the total $180. Many bloggers who monetize their blogs rely on Tailwind tribes for traffic. They will have to go with unlimited submissions, which costs $179.98 after the 50% discount. Note that it is in addition to the $120 yearly scheduler fee, which will make the Tailwind cost $300 per year.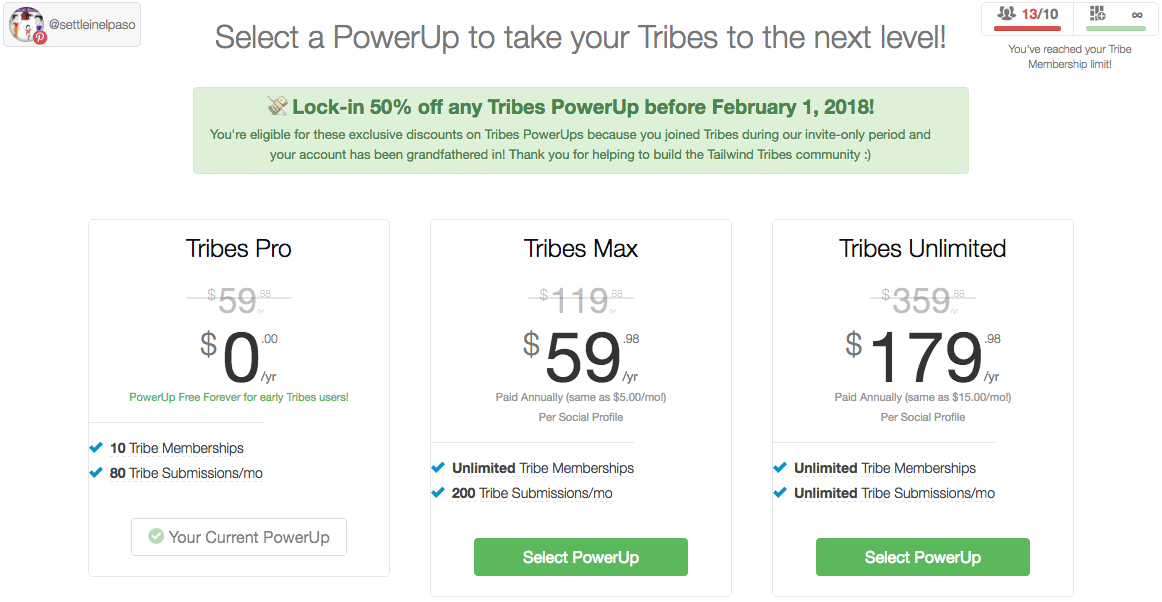 Will you get what you pay for the new Tailwind Tribe?
Many bloggers use Tailwind Tribes to schedule posts of other bloggers with an expectation that other bloggers will reciprocate. The Tribe part has been considered a separate thing in Tailwind from the beginning. That is true. Another truth why many bloggers use Tailwind is — Tailwind has the tribe feature, which allows reciprocation and collaboration in massive scale. Many bloggers won't pay $120 if they just wanted to manually search for posts over the internet and schedule them. Now that many bloggers have the habit of unlimited collaboration using Tailwind, why don't you ask for $300 instead of $120. There is no such large tribes in other schedulers. These bloggers will have no choice, at least for now.
Now the answer to the question — Will you get what you pay for the new Tailwind Tribe — is, Yes you will. However, the service you had been receiving for $120 will now cost you $300. That is the only difference.
Best regards,
Settle in El Paso team
---
Subscribe to receive our newsletters and notifications on new posts. Your email address is safe with us. It will not be distributed to any third-party.