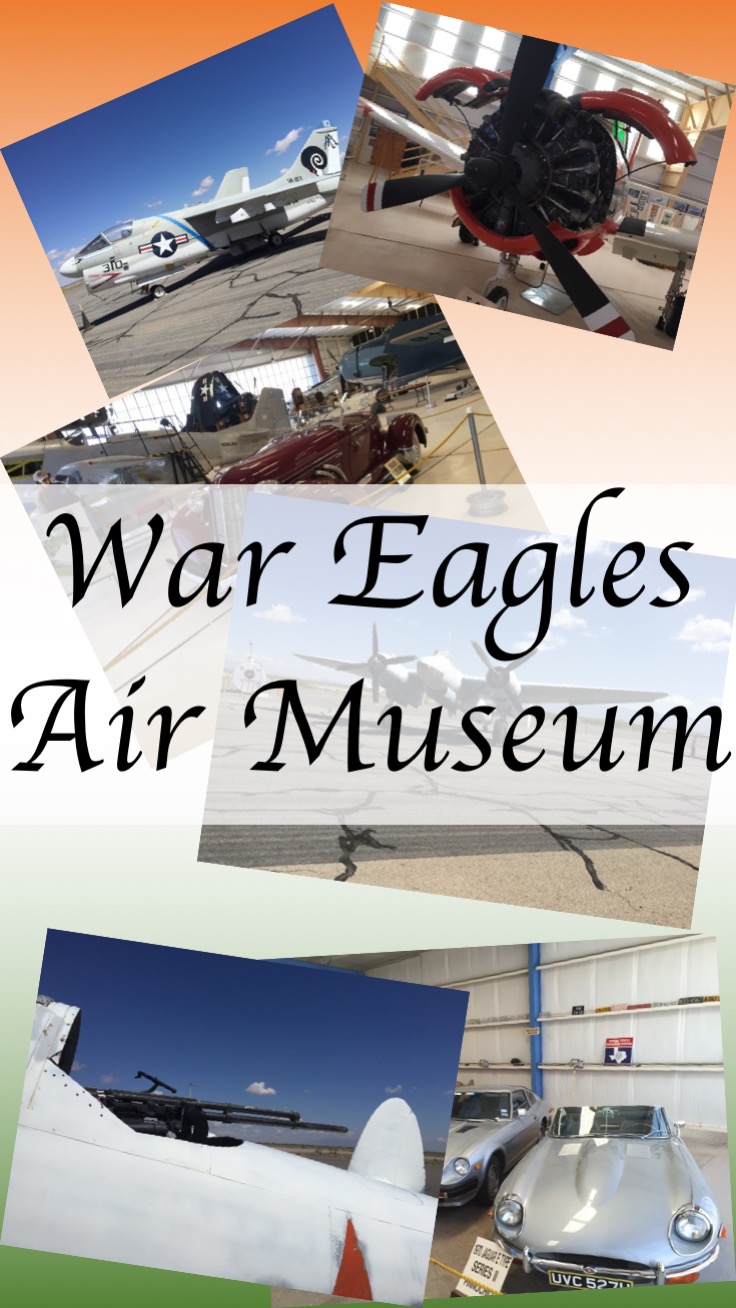 There is nothing much to say, except that the War Eagles Air Museum is an excellent place to study the history of military aviation. The museum is located at the Doña Ana County Airport at Santa Teresa, New Mexico. The address is 8012 Airport Rd, Santa Teresa, NM 88008. Just like any of our previous travel-posts, we are providing the coordinates: Latitude: 31°52'32.94″N, Longitude: 106°42'2.74″W. It takes less than thirty minutes to drive to the museum from the westside of El Paso. Over the years, the War Eagles Air Museum has collected and restored many historic aircrafts of the second world war, as well as many of the airplanes designed later. The entrance of the museum invites the visitors to a small gift shop where we paid our entrance fees. Each adult pays five dollars and Kids have free entrance. The person in the front desk informed us that the War Eagles Air Museum is a non-profit effort.
I started this article by saying, nothing much to say. Anyway, I love to write and I have some time today; therefore, let the ink draw as many words my pen can hold without refilling. 🙂
Where were we? Yes, the War Eagles Air Museum is a non-profit effort. After we paid the entrance fee, a volunteer walked us to the hangar area of the museum. Near the entrance of the hanger, there was this chopper, where one could ride, which made the chop-chop-chop sound. Dear Son was enjoying by looking at it but he refused to have a ride. He does not easily jump into new things. He takes the time to familiarize himself with a new situation. A very large room with too many aircrafts is definitely a serious situation. 🙂
The volunteer told us that we can stay the whole day (till 4PM) and take as many pictures as we want. My iPhone6 camera, here we come!
Airplanes
The museum has quite a rich collection of aircrafts, which includes N992F, FK887, T28-Trojan, North American FJ-2 Fury, Russian/German Mig, and Piper PA-18 Super Cub along with many other airplanes. There are some missiles as well, of course they are inactive. A large number of the aircrafts (more than twenty) are in flying condition. We found that people are servicing some of the aircrafts and there are grease and oil marks on the floor that indicate regular maintenance of these birds.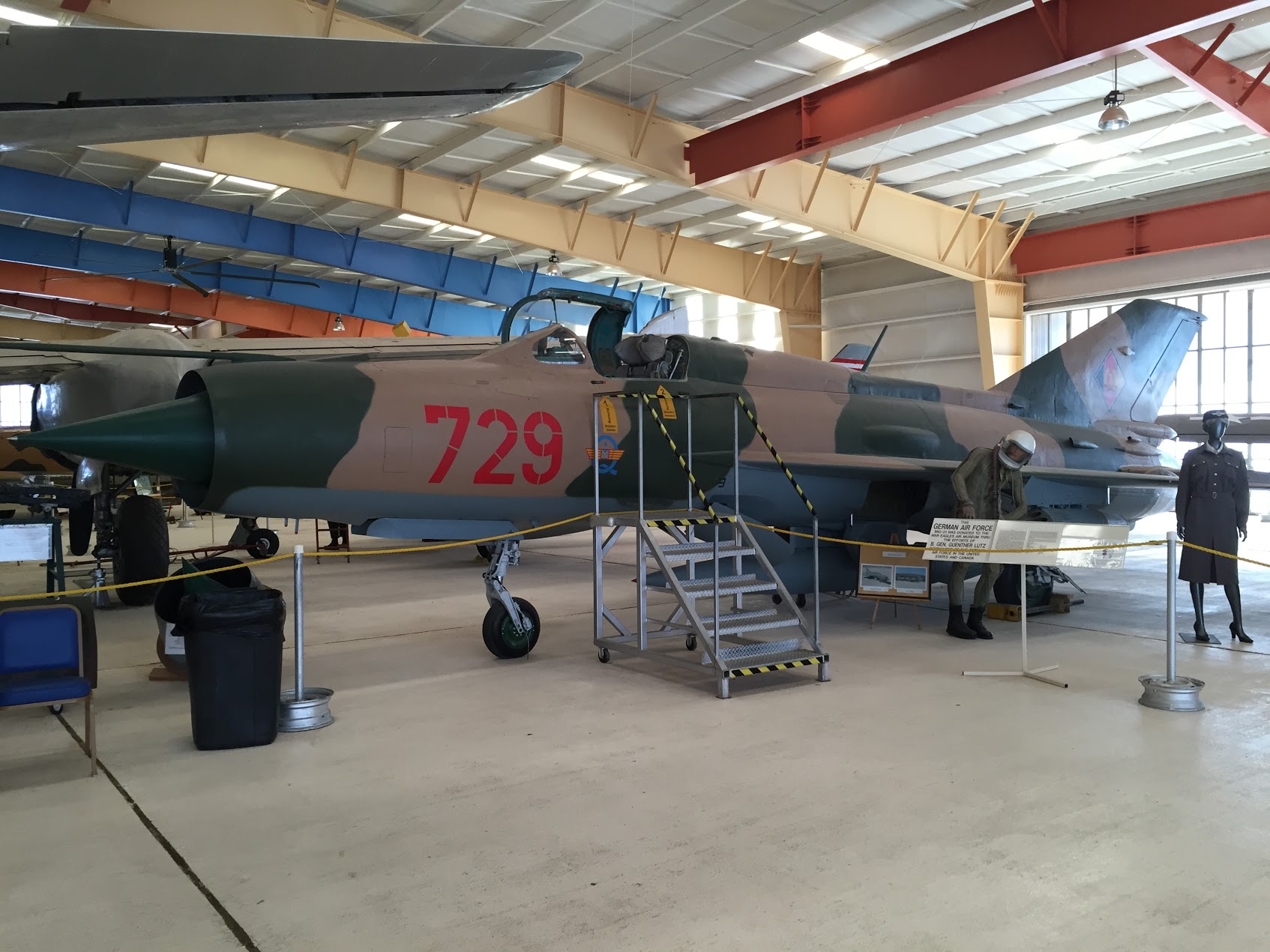 There are stairs with some of the aircrafts. Visitors can go up to a deck to see the pilot's seat, touch knobs and switches, and take pictures. The Mig 21 (Aircraft 729) was one such place that visitors can view very closely.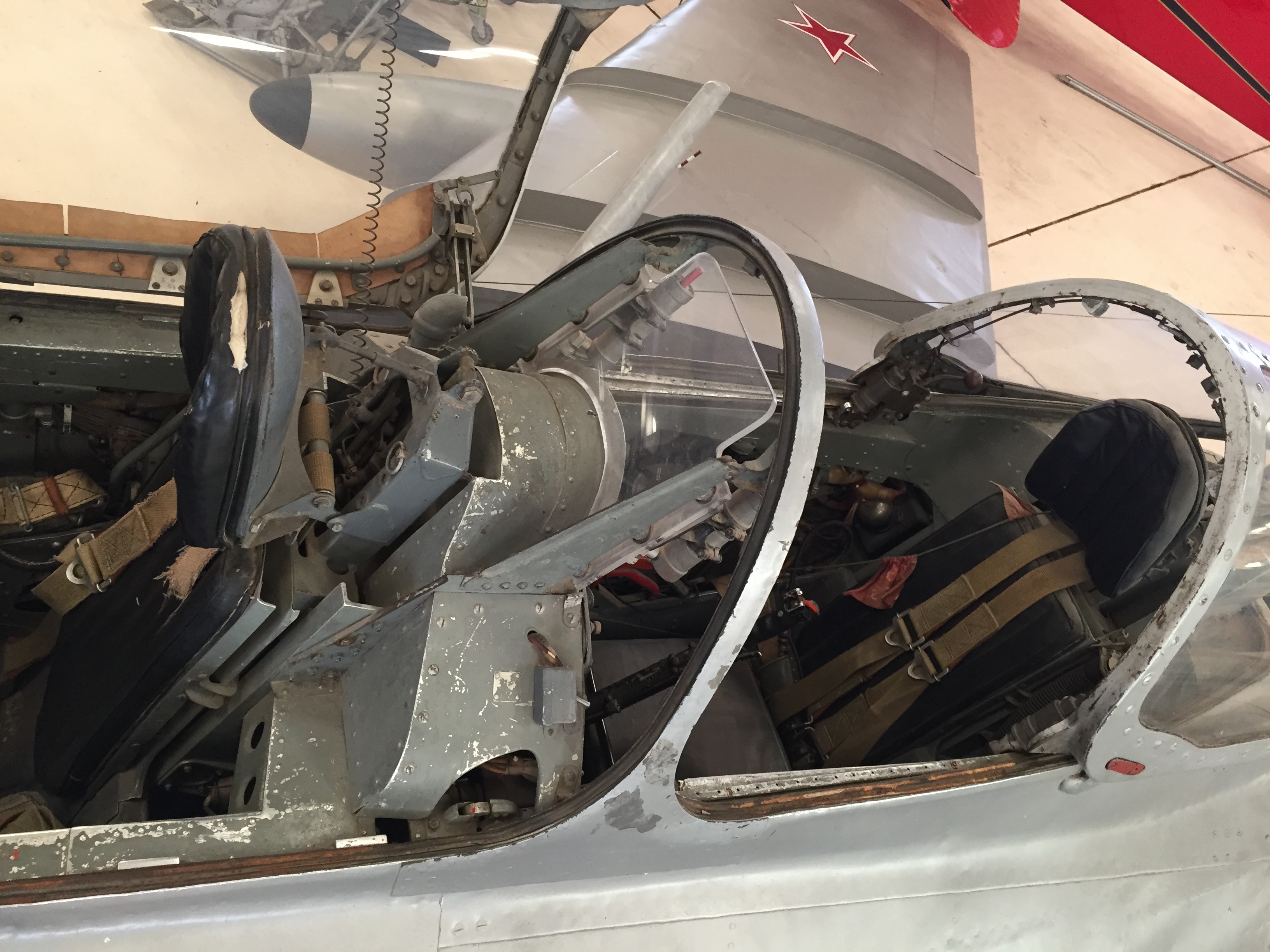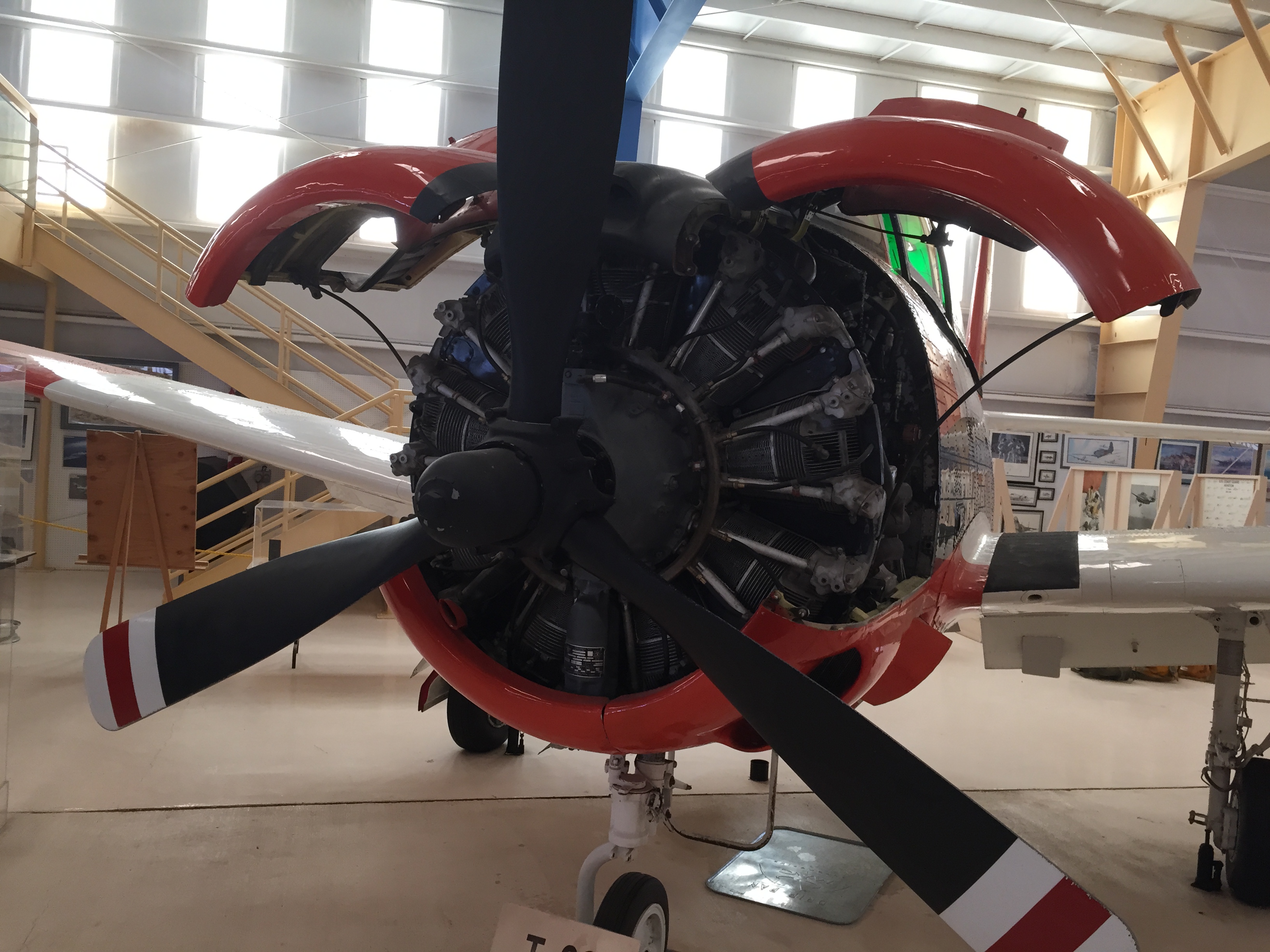 The museum collected many aviation related artifacts over the years. The collection of artifacts includes but not limited to old news papers, hats, dresses, pilot's firearms, and pieces of crashed aircrafts. The museum has displays of a few flight training devices as well. Many of the artifacts are generous gifts from people, families, organizations, as well as foreign government agencies.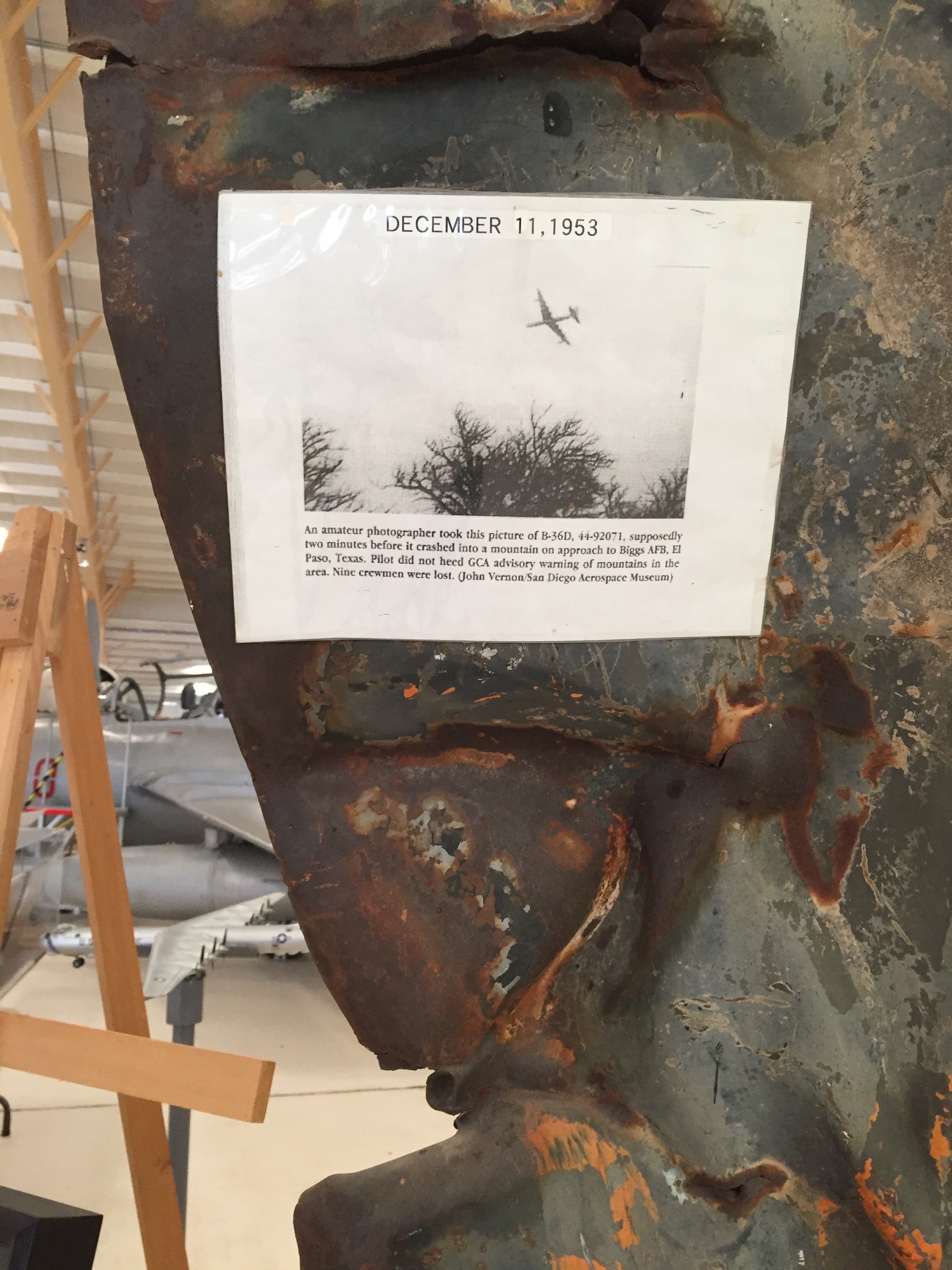 It was a fascinating experience for us because we were able to see these aircrafts that once upon a time created thunders in the sky. We pray that no birds ever fly with an intention to harm humankind, rather to sprinkle rose petals. Let these birds fly to help the distressed after earthquakes and hurricanes. Let these birds be angels bringing blessings in Italy, Nepal, Haiti, Sumatra, or in any part of the world where innocence is suffering due to natural disasters.
Vintage cars
War Eagles Air Museum has a big collection of vintage automobiles. The collection includes cars as old as 1908 Oldsmobile, and automobiles as modern as 1973 Lincoln. A few of the many vintage beauties the museum curates are 1967 Thunderbird, 1968 Porsche 912 MUSHIE, 1972 Honda 600 GT Coupe FUEY, 1963 Cadillac, 1958 Cadillac Biarritz, and 1959 Rolls Royce Silver Cloud II. There are also cars from many other automobile manufacturers including Nash Motors, Volvo, Porsche, Jaguar, BMW, Chevrolet, Ford, and Mercedes-Benz.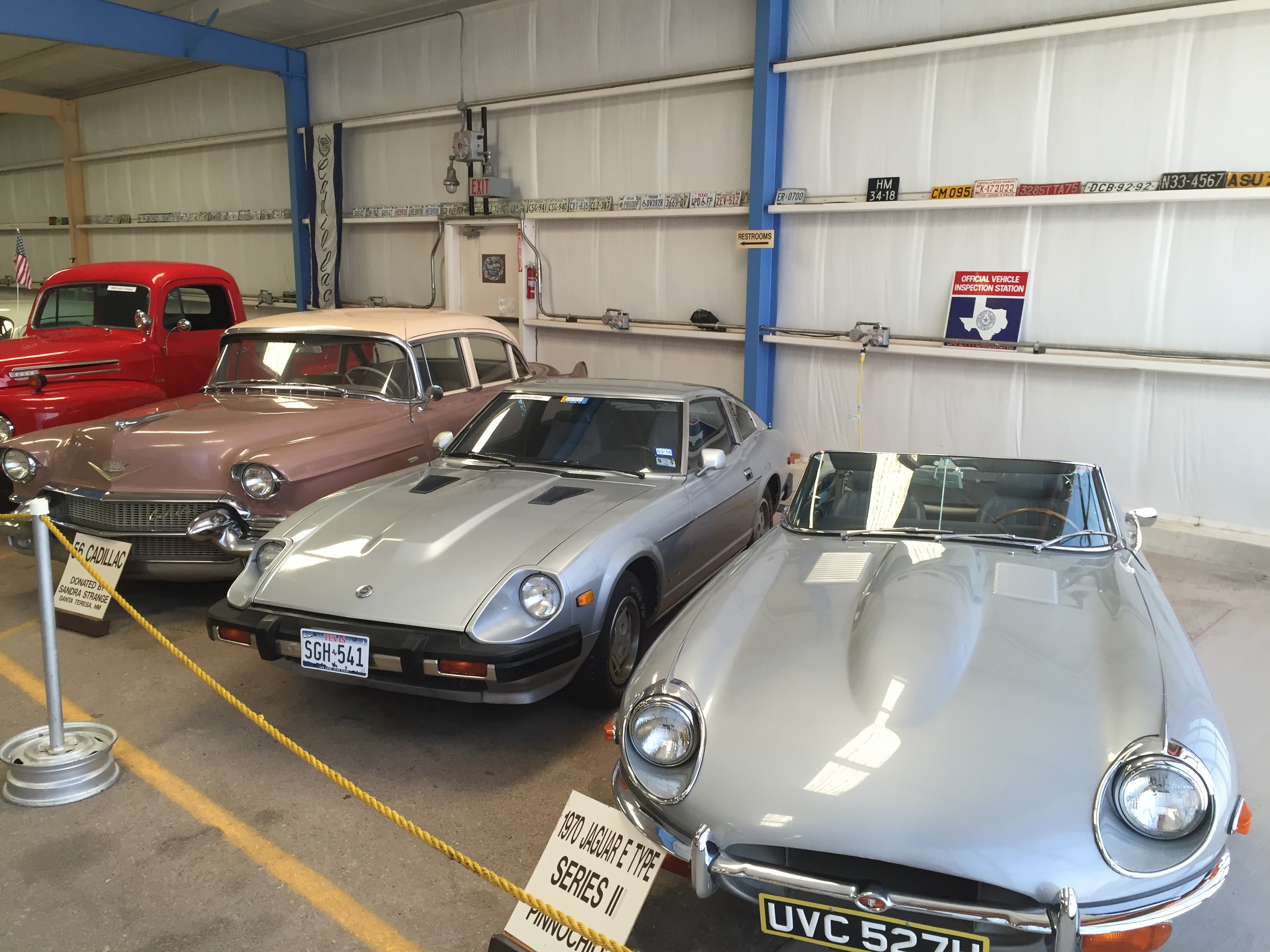 Behind the line of automobiles, there is a line of fuel dispensers of different age. These gas pumps reminded us that the transition from mechanical to digital era did not occur that long ago.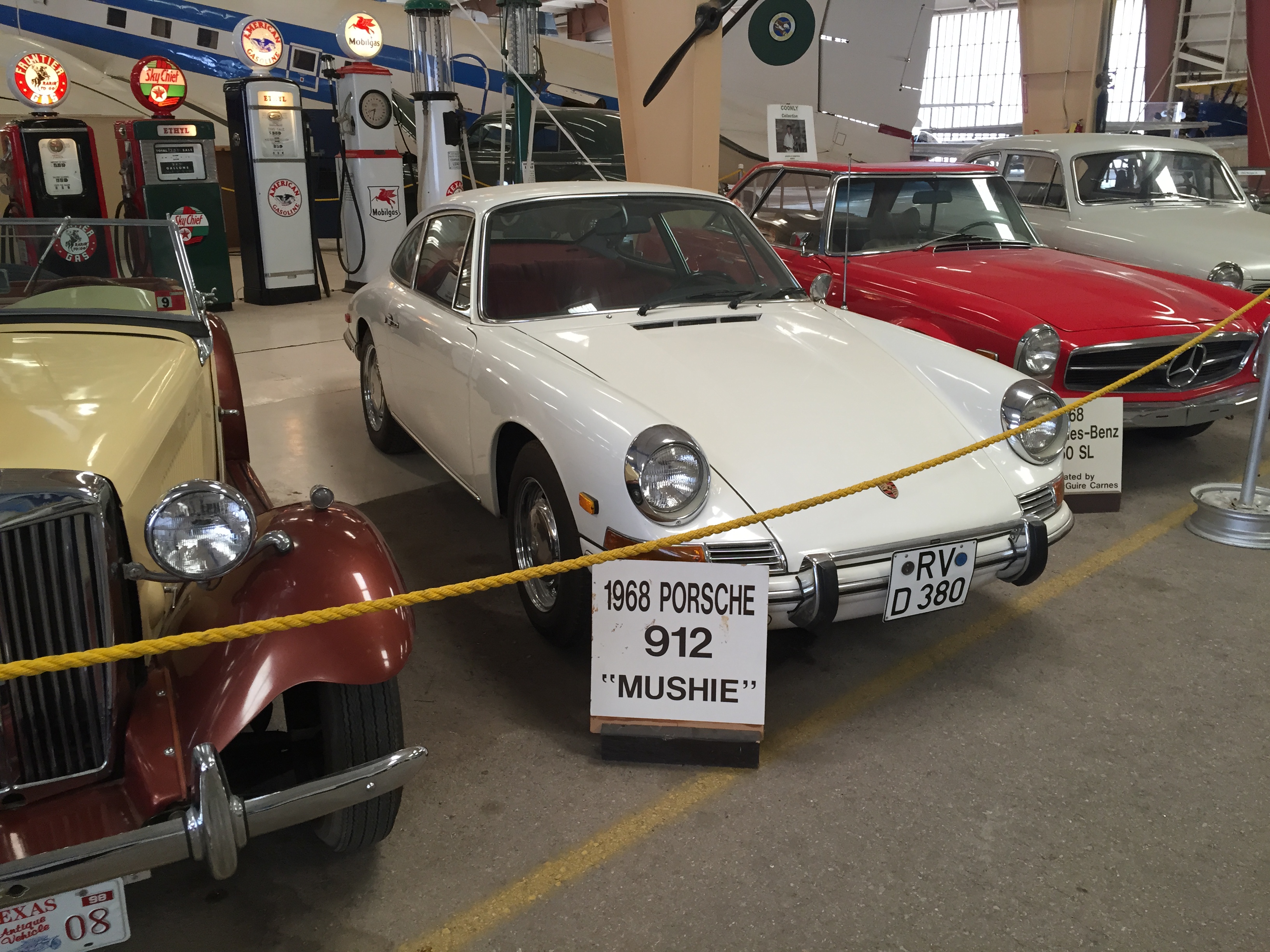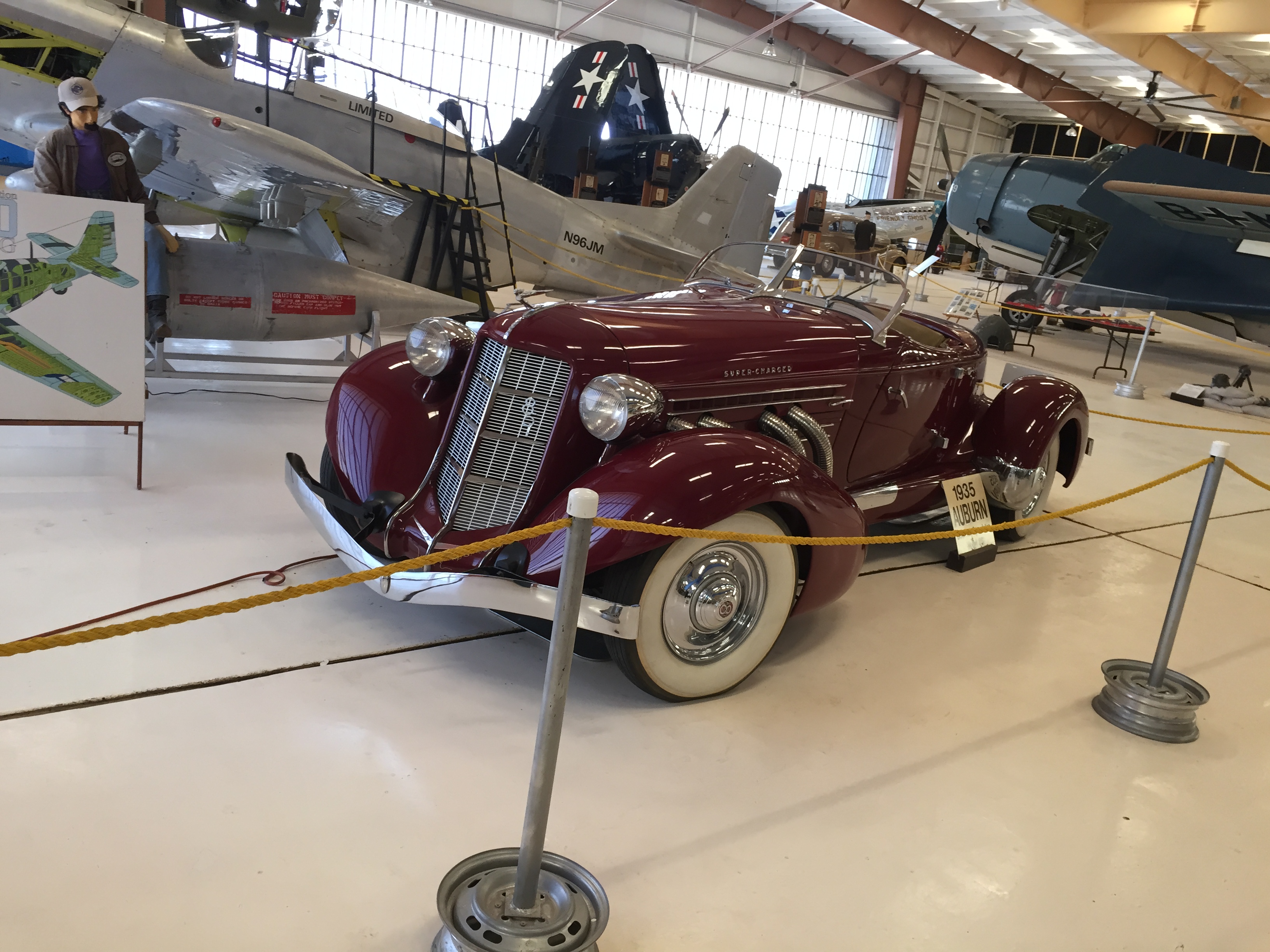 The museum also has some Jeeps and old military trucks, one of which contains an unusually large search light (or, that could be a standard size for a large-scale search and rescue mission). There is also a M-163 Vulcan, which we commonly know as military tanks.
Motor cycles
We were excited to see the old motorcycles. The list includes 1974 Honda 125, which is a classic suitcase cycle. The 1958 BMW R60 with a sidecar reminded us of the actions of Indiana Jones. 1972 Moto Guzzi Motorcycle is another vintage beauty. Some of these motorcycles appear in the images of this article.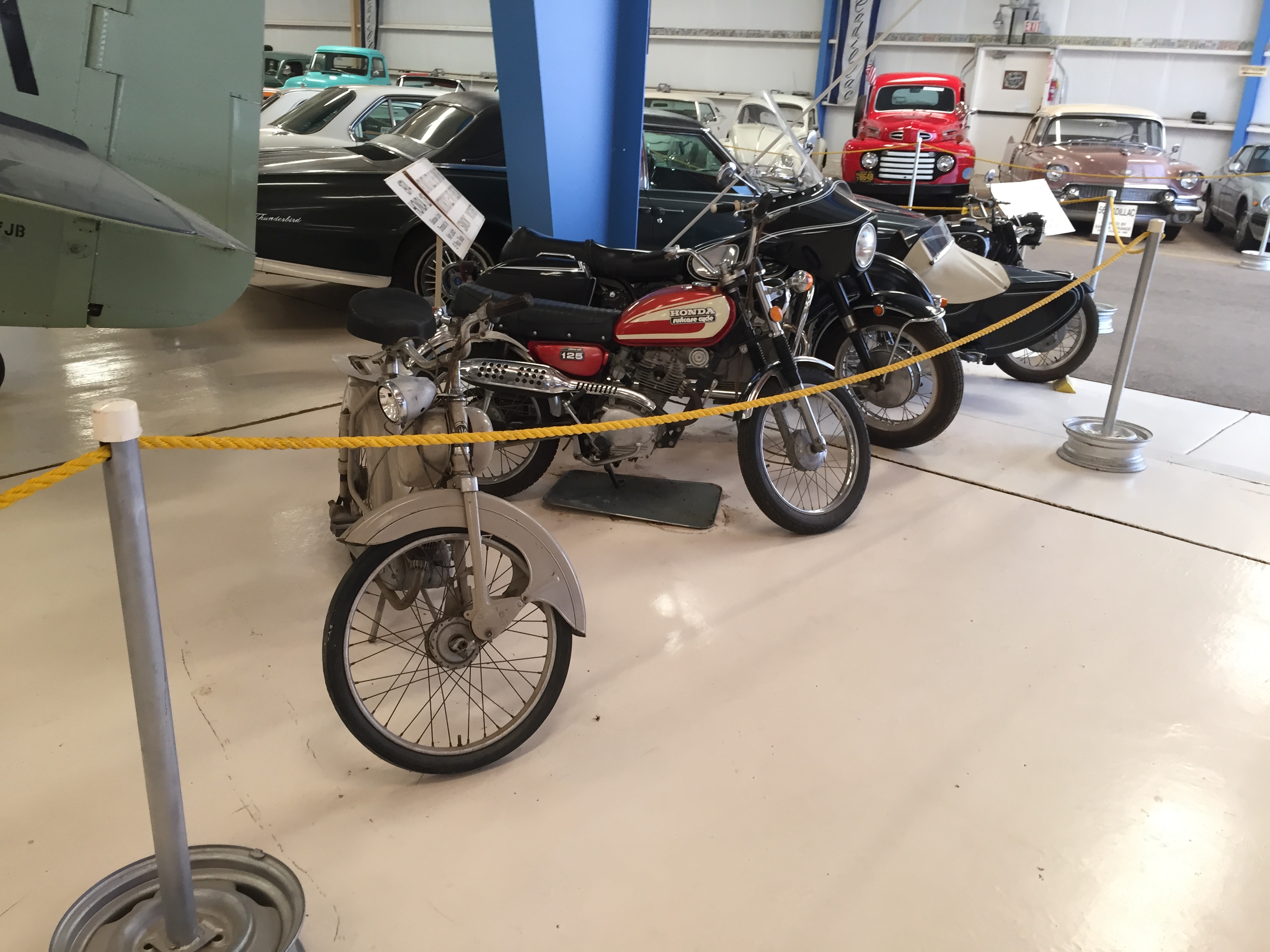 The museum has an outdoor display!
There is an outdoor of this museum that connects it with the Santa Teresa Airport. There are a few war fighters outside, among which Navy VA-83 is a beauty. A great thing about the outside displays is that there is no fence. Visitors can touch and go under the planes to see where the strike missiles were placed once. There were a few more fighters outdoors. One of the fighters had the air machine gun installed in it. I do not know the actual term used for these large guns, whether they are machine guns or strike guns. This is the type of gun we see in war movies — a person sitting behind the pilot uses this gun.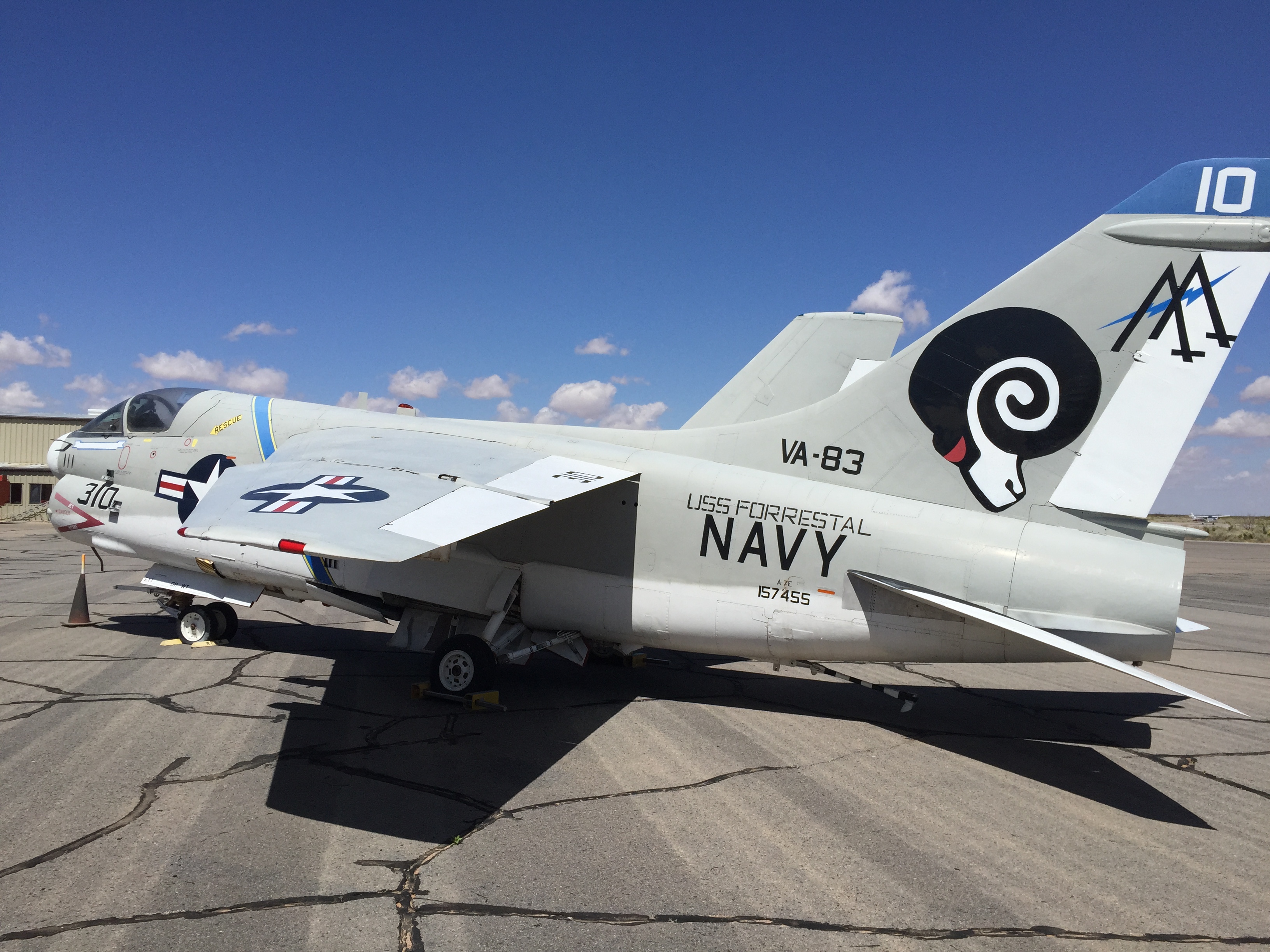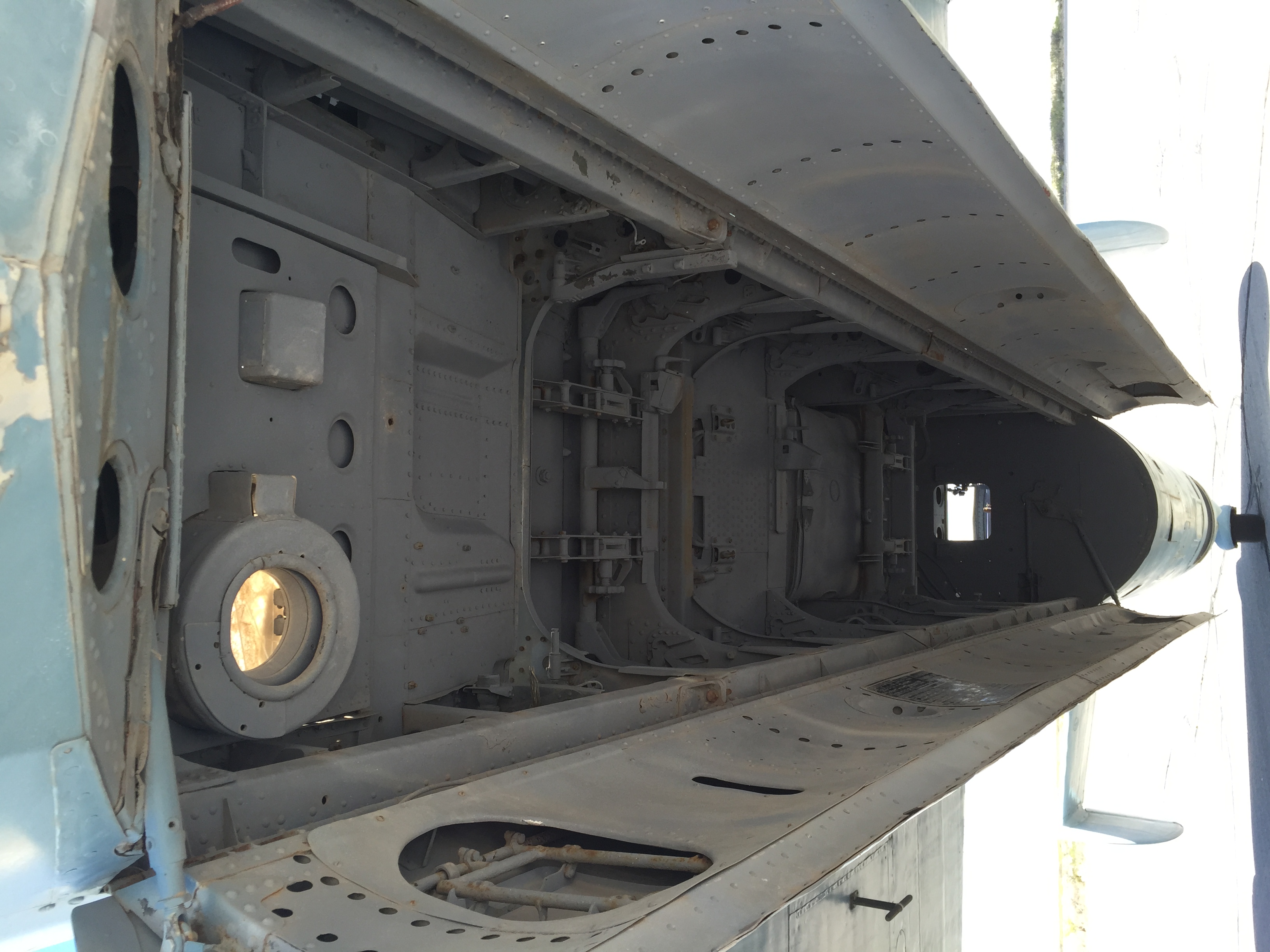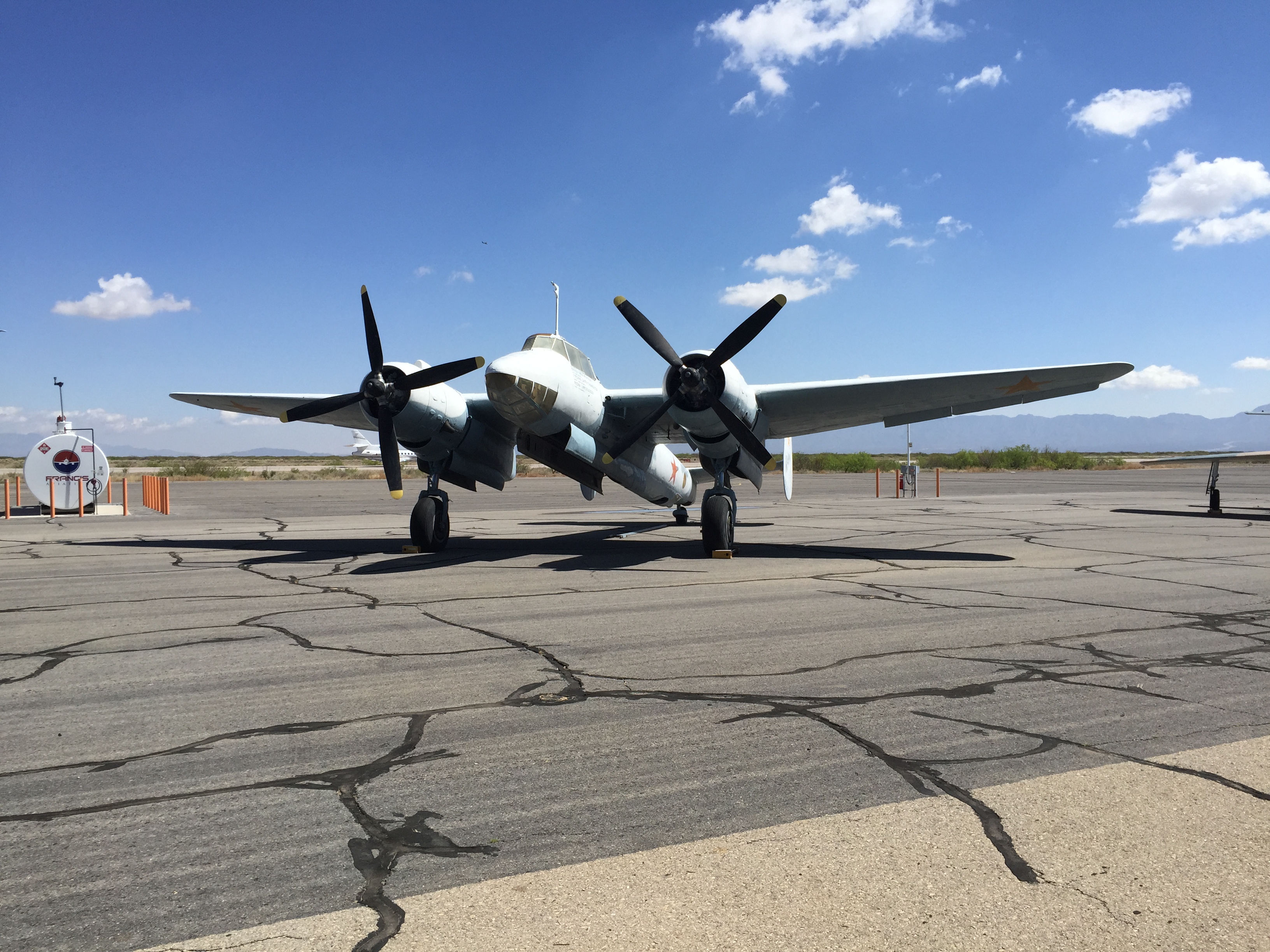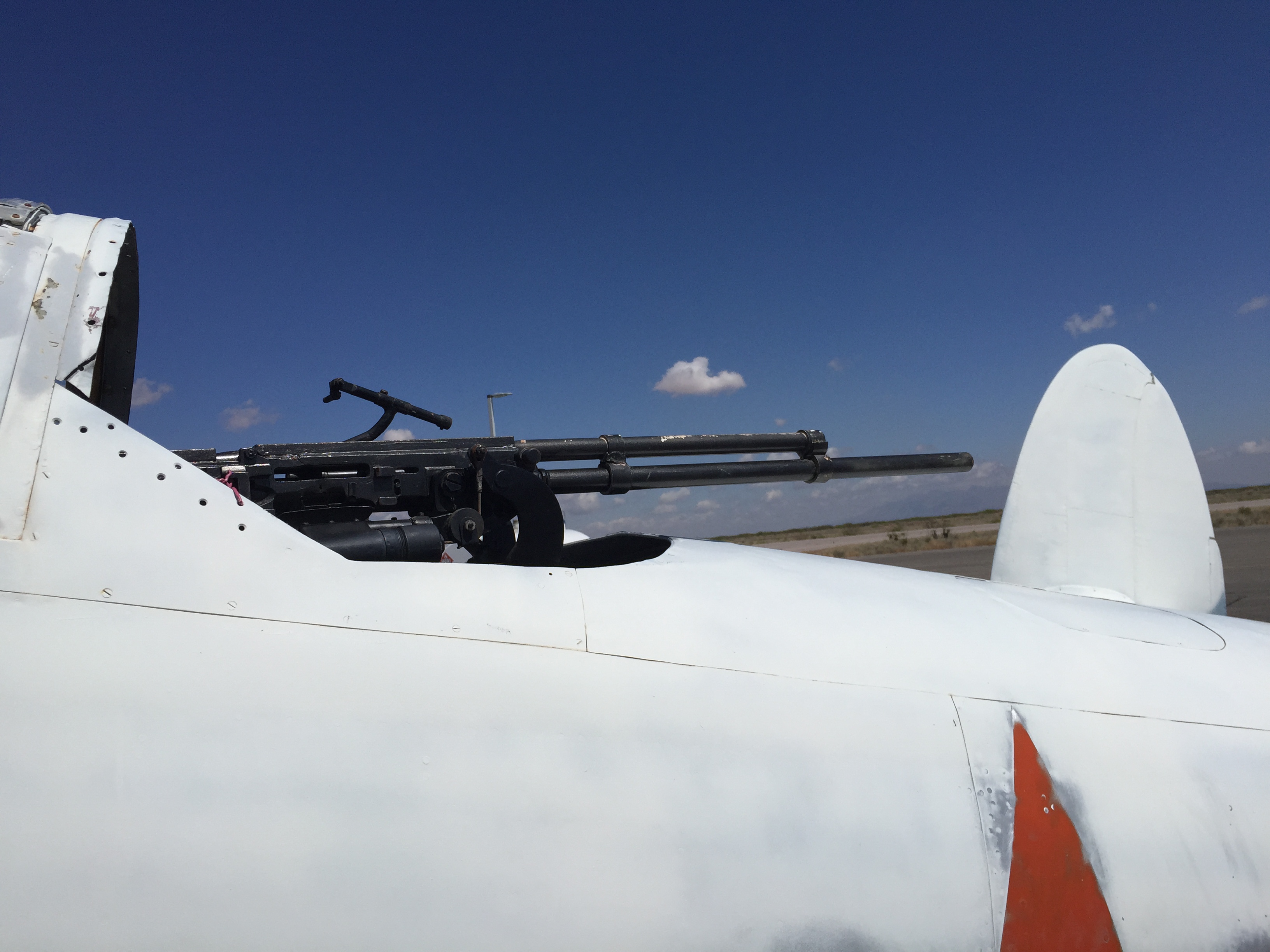 Planes are flying
Our son enjoyed the outdoor part a lot. An exciting items was to watch a few private airplanes taking off and landing. One small aircraft landed and slowly came within twenty/thirty yards of where the outdoor airplanes were. The private aircraft came for refueling, to the best of my understanding. There were a few families with kids around to enjoy these surrounding activities. The private planes were not any part of the museum. Therefore, visitors may be able to watch them with some luck and timing. We went there on a Saturday. I guess, there are frequent movements on the runway during the weekends.
The trip to the War Eagles Air Museum was very exciting for dear son, as well as for us. On our way out, we purchased one airplane for our child, of course much smaller in size than what we had seen in the museum. Dear son treasures that airplane more than anything else. We learnt that it is the story that makes a possession precious, not the possession itself.
Settlers
Settle in El Paso