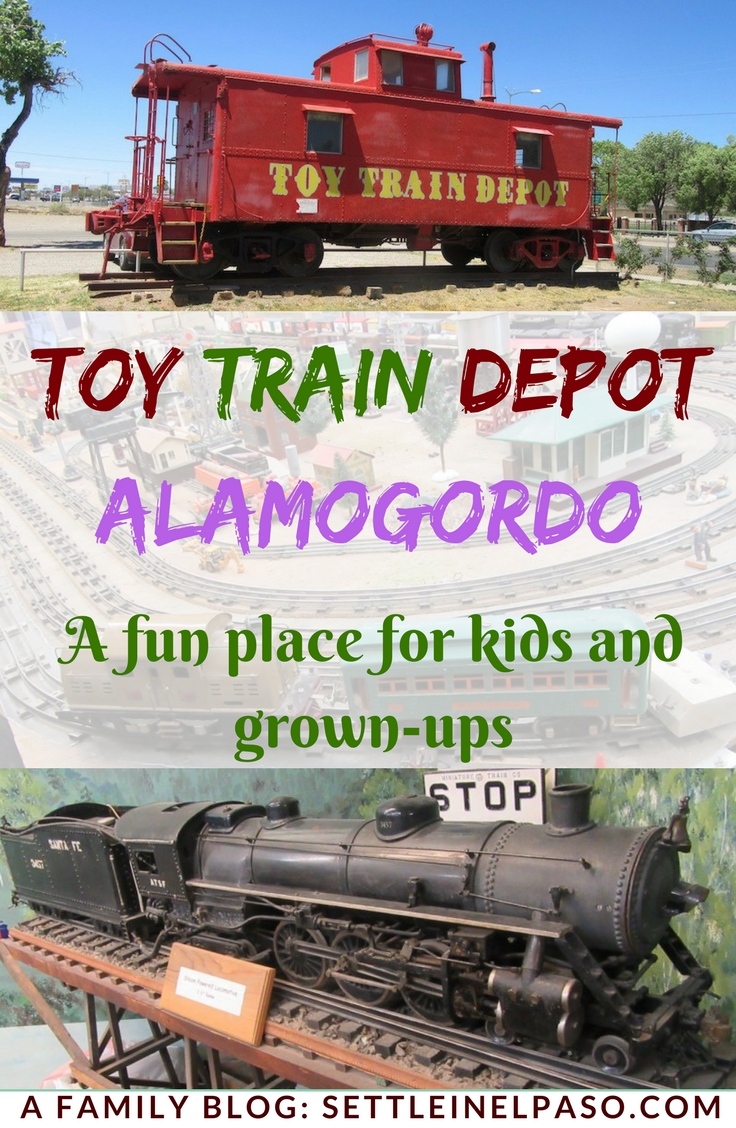 If you are near west Texas or if you visit the southern part of the New Mexico state and if you have kids, you probably do not want to miss the
Toy Train Depot of Alamogordo
. The Toy Train Depot has a toy store, a museum containing miniature model-trains from different times, and a train ride around a park. I did not think that it would be much exciting when Dear Wife first told me about it. I still followed her lead just like always. Just like most other cases, Dear Wife was right and I was wrong. We had a blast!
The address of the Toy Train Depot is 1991 N White Sands Blvd, Alamogordo, New Mexico 88310. It is around 90 miles from El Paso. Museum entry fee per person is $5 and it is $5 for the train ride. A discount applies if you purchase both the museum entry and the train ride. The total per person becomes $8.
A highlight of our visit to the Toy Train Depot in Alamogordo, New Mexico is given in the following Youtube video. The making of the video probably reflects my excitement about the Toy Train Depot.
The museum
The museum building was built in 1898. It was a real train station at that time. The building still has many of the original components including its tin ceiling and the dispatcher's bay window.
The museum has many miniature models of trains from different times. Our tour guide operated the trains on miniature model towns placed inside the museum. The museum is full of train lines and town models. The Youtube video above shows one set of train lines. There are a few other town models, train lines, and miniature trains (that work) in the museum. There are old newspaper cuttings, historical books, parts of trains, and shelves full of miniature train engines. Some pictures are shown below.
This slideshow requires JavaScript.
The train ride
There is a small rideable train outside the building. The train lines cover a very large park. The train ride starts from the front of the store. It ends there as well. The Youtube video linked earlier in this post provides some screenshots from our train ride. A few more pictures are as follows.
This slideshow requires JavaScript.
The ride experience is wonderful. If you ride the train, try to ride on the last compartments that are far away from the engine. This will give you the advantage of being able to view the whole train, especially when there are curved lines.
Dear Son enjoyed the most. There were many other families with kids inside the museum and in the outside area waiting for the next ride. We had plans to visit more places. We headed toward our next destination.
---
Subscribe to receive our newsletters and notifications on new posts. Your email address is safe with us. It will not be distributed to any third-party.