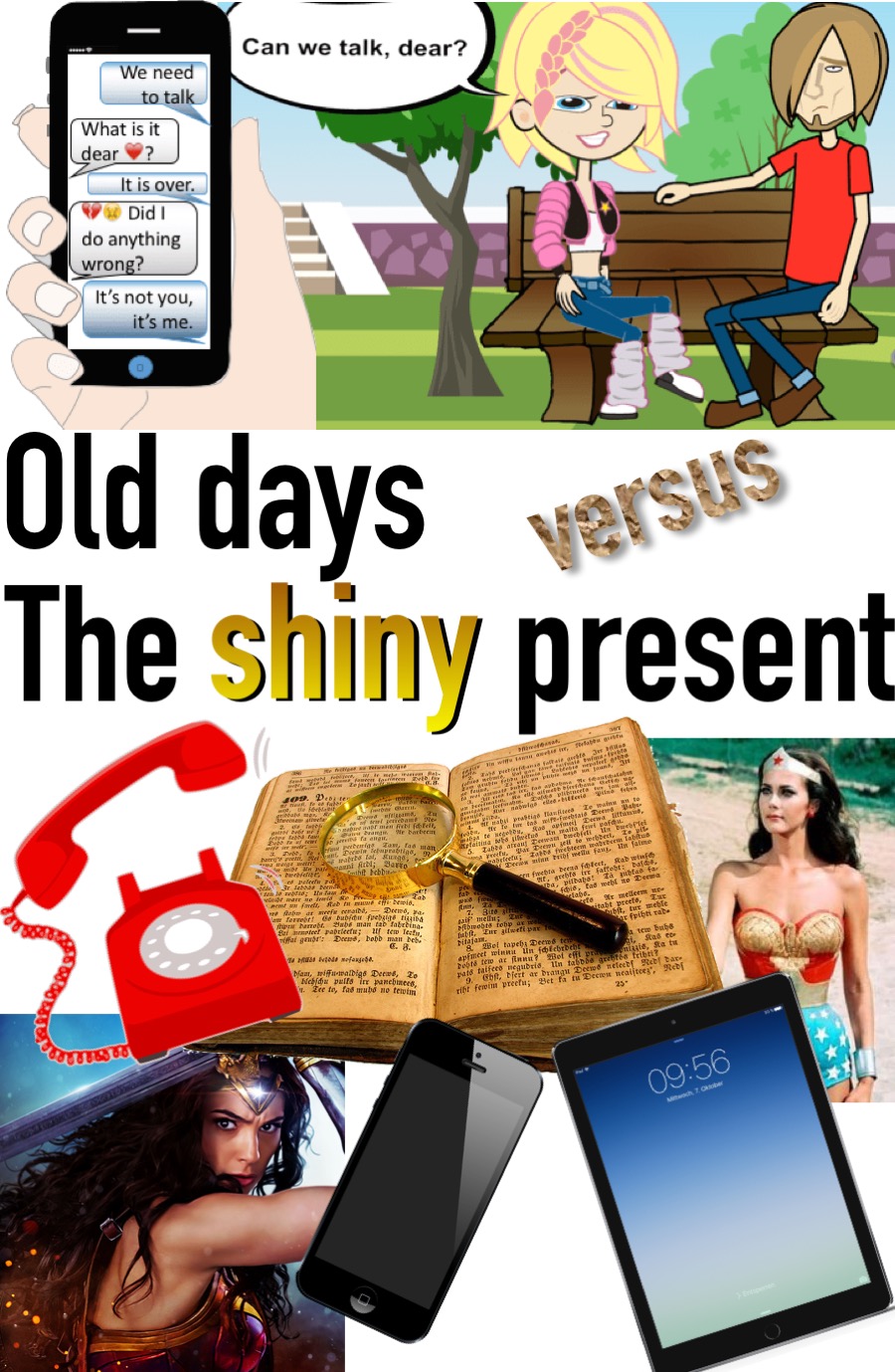 We hear the phrase — good old days — a lot. This is funny because a few memories of my childhood scare me to death now. For example, when a family member went shopping she/he had to be off the grid for a few hours. When my dad traveled, we had to wait for his call to inform us that he reached the destination safe and sound. It sounds scary nowadays. Anyway, past and present always create a dilemma. In this post, we make a humble attempt to compare past and present days side by side. We will let readers decide the answer to the question — which one is good: past or present.
Declaration of becoming a single
In the old days, a friend carried the message to the friends of a friend that someone became a single. Nowadays, Facebook relationship status does that job well. Along with regular relationship status, Facebook has — "It's complicated", "In a domestic partnership", "In an open relationship" — which allow people to express their availability in a complex manner. Life was too simple in the old days.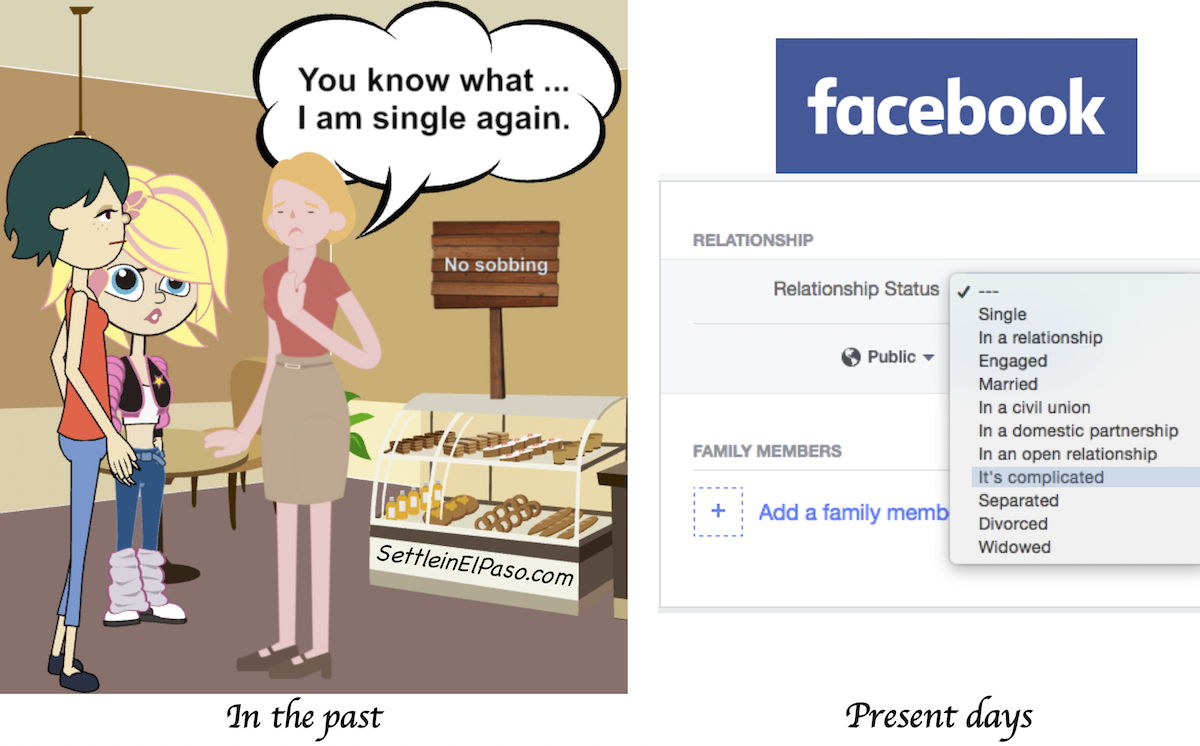 Breakup
In the old days, breaking up was quite difficult and needed preparations for weeks. It happened in a quiet place without any rush. The conversation started with, "We need to talk". Breaking up has become easy nowadays. Just sending a few text messages is sufficient. It still starts with "We need to talk" but via technology. It only takes a few minutes to break up nowadays. Several keystrokes on the phone will be sufficient. Modern days are much more efficient compared to what people had to do in the past to break up.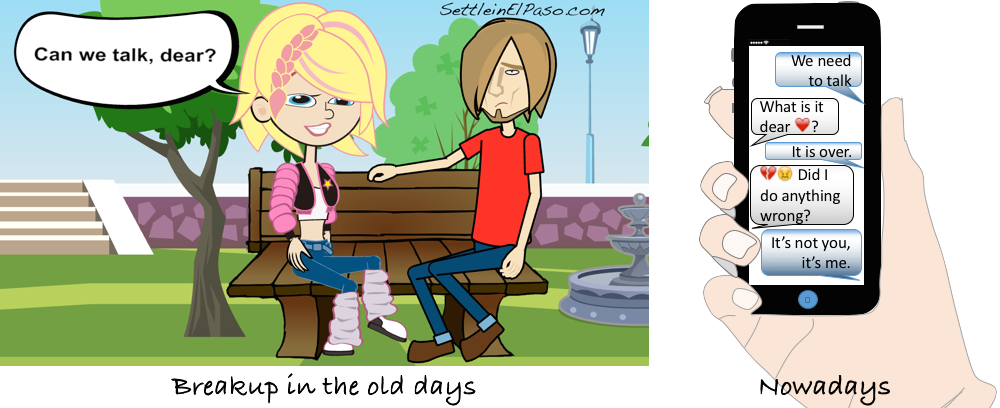 Baby born in old days and in present days
People usually visited parents and their newborn in the hospital. If not in the hospital, people visited when new parents brought the newborn at home. The earlier someone came to visit the more caring that person was considered. The earlier someone gives a Facebook like on the picture of the newborn the more caring that person is considered nowadays. In fact, the number of likes is what makes a newborn and its parents more important. A few days after Dear Son was born, my mother said that my niece received more Facebook likes than Dear Son. This made me a bit jealous but I accepted the failure and moved on. You cannot win every battle.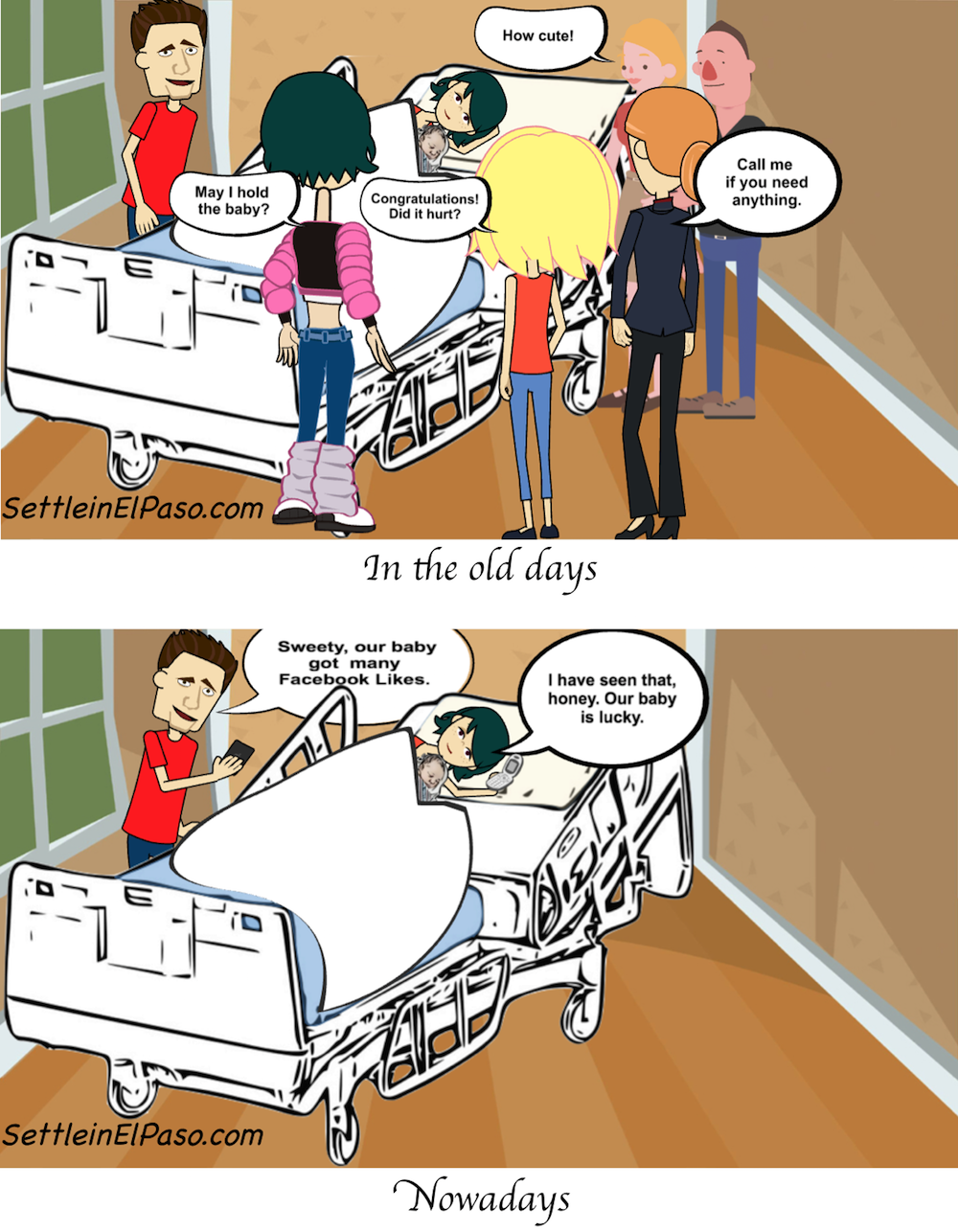 Kids being active secretly past bedtime
In my childhood, my older siblings and I read storybooks past our bedtimes, especially during weekend nights. It was a guilty pleasure. I am pretty sure my parents knew about it because we had trouble waking up the next morning.
We used headlamps or flashlights to read books and to fool our parents by turning the main lights off. Kids of these days do not need headlamps or flashlights because they do not read storybooks past their bedtime. They play video games on their iPads and tablets, which are self-illuminating.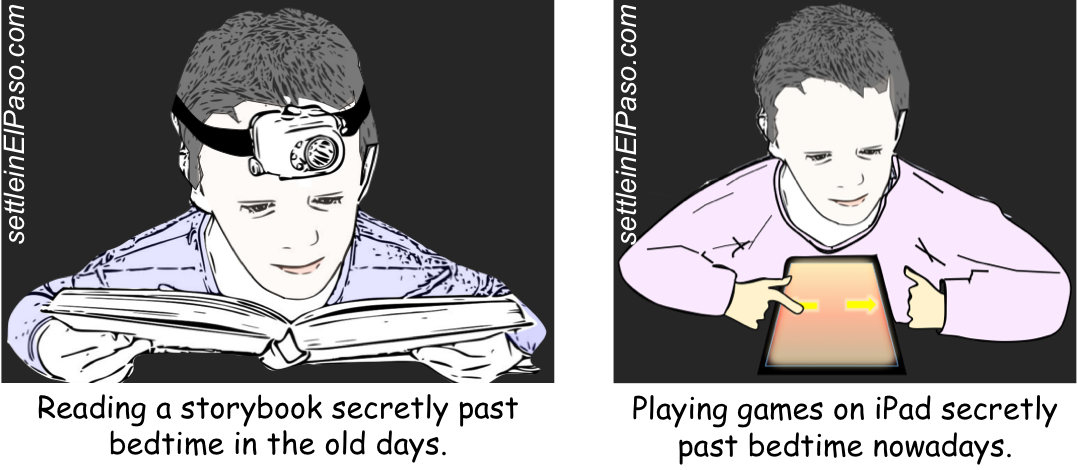 Hairstyle
Old hairstyles were furrier than the ones of the present days. Many styles were like bird nests as if it was a crazy hair day in school. Modern styles are of a thin layer of hair. The hair is gently attached to the skin using hair gel or oil. A few carefree narrow hair locks hanging around the face are considered fashionable.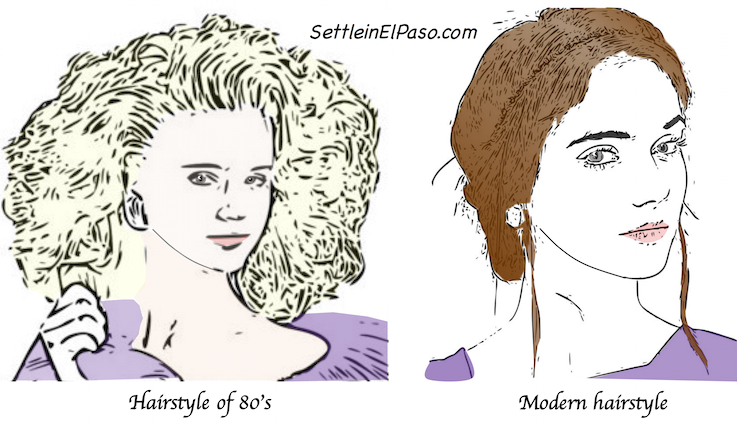 Concluding remarks
We hope you enjoyed the humor. Let us know if any other past-present humor comes to your mind. It is fun to talk about such humor.
The next paragraph contains some affiliate links to Amazon. If you use any of these links to purchase anything, I will get an incentive from Amazon with NO extra cost from you.
Note: We have been asked if we use any software to draw cartoons in our blog. Sometimes we draw on papers and digitize them. Sometimes we use MS Powerpoint. Recently, we have started to use CrazyTalk Animator 3 Standard (Mac). The software has a Standard PC (Windows) version, as well as PRO Mac and PRO Windows versions.
---
Subscribe to receive our newsletters and notifications on new posts. Your email address is safe with us. It will not be distributed to any third-party.