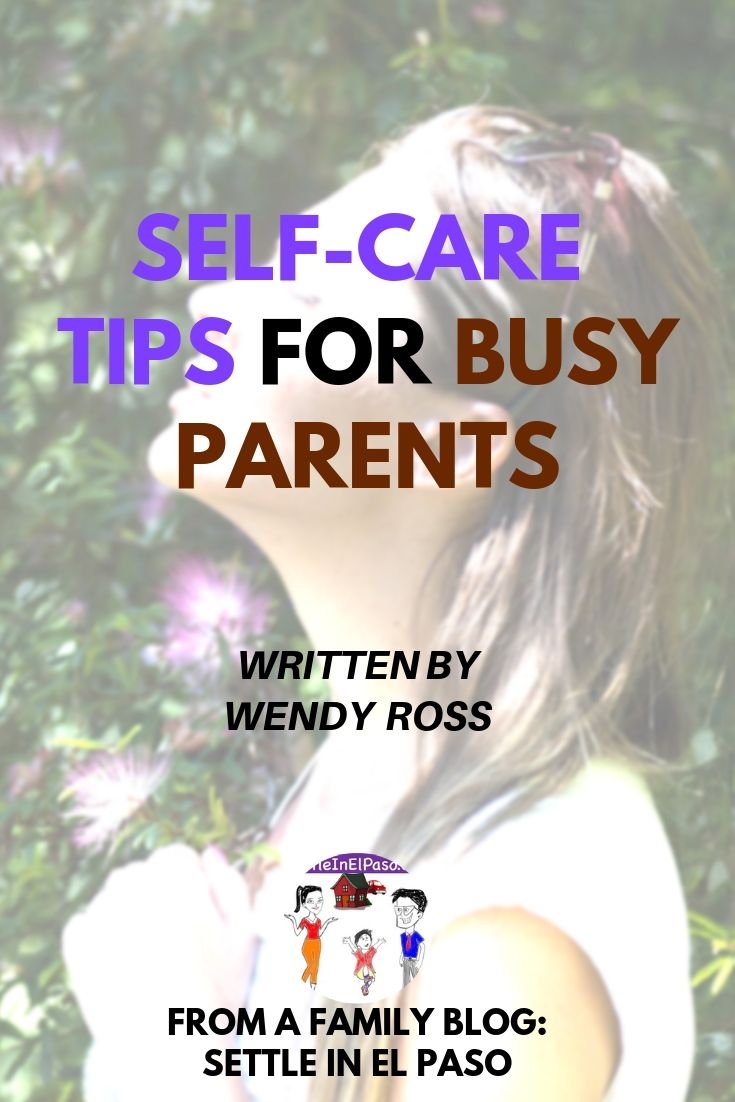 Wendy Ross from
Safer Tomorrows
is a generous contributor on our blog. Wendy is a Chief Safety Officer by profession. She is passionate about writing on topics related to family lifestyle and awareness. The article today focuses on a set of self-care tips for busy parents.
---
Busy parents may recognize the need for self-care, but conference calls, school and sporting events, helping with homework, and preparing healthy meals don't allow much time for you. As a parent, you're predisposed to put others' needs ahead of your own but to do that you need to stay healthy and maintain a positive mental and emotional outlook. For that, you truly need self-care and there are ways to make it happen.
Sleep sanctuary
A restful and rejuvenating night's sleep is a cornerstone of self-care. You can't function properly, mentally or physically, if you're not getting at least seven hours of sleep each night. The first step in getting a good night's rest is to create a cool, quiet, dark and relaxing sleep haven, and to make sure you have soft and comfortable bedding, blankets and pillows.
If you're still not sleeping soundly, it might be time for a new mattress or a gadget like a white noise machine to help you fall asleep. You can find the sleep accessories and bedroom linens you need by shopping at major retailers like Walmart or Target. You can save more if you use a Target coupon code or try out their Cartwheel app.
Budget-friendly self-care
The great thing about self-care is that you don't need a lot of money to make it happen. You can reduce your blood pressure and rest your brain just by locking the bedroom door and putting in your headphones to listen to soft music or enjoy the silence. Take advantage of your alone time, even if it's just for a few minutes, by meditating, slowing your breathing and focusing on your thoughts. Self-contemplation doesn't take up much of your valuable time and it's a cost-free practice that can be done virtually anywhere.
An early start
Early morning is one of the best times to practice self-care. Getting out of bed before anyone else gives you time to spend reading, exercising or just thinking through the day ahead. It's a simple and reliable way to practice self-care and it doesn't cost you a cent. Try getting up an hour early, do some simple stretching exercises, and visualize the day ahead before the kids get up. Rising early and getting a head start on a busy day improves your mood and broadens your perspective.
App aid
If time is a problem and you're on a tight budget, technology can help you incorporate self-care habits and develop a healthy routine that suits your lifestyle. There are plenty of apps that put information and the ability to schedule self-care activities right in your hands. Stress Tracker, Breathe2Relax, Pocket Yoga and The Mindfulness App are a few of the inexpensive and readily available health resources, none of which will cost you more than $3.
Keep a journal
Keeping a journal is one of the cheapest and least time-consuming of self-care practices – all you need is a cheap notebook and a pen. Journaling allows you to carry on a dialogue with yourself. It's your own personal venue for venting frustrations and expressing thoughts you normally wouldn't share. Take a few minutes every night before bed to record your feelings and write down what was good and bad about the day. Think of it as a form of therapy, a mental purging that helps you get to sleep without tossing and turning.
The demands of your home and work life make self-care a must, not a maybe. You have to work it into your routine and, sometimes, the simple way is the best way to make that happen. If you're a busy parent trying to maintain a budget and stay on schedule, rest assured that you don't have to spend heavily or spend a lot of time to benefit from self-care.
Written by Wendy Ross