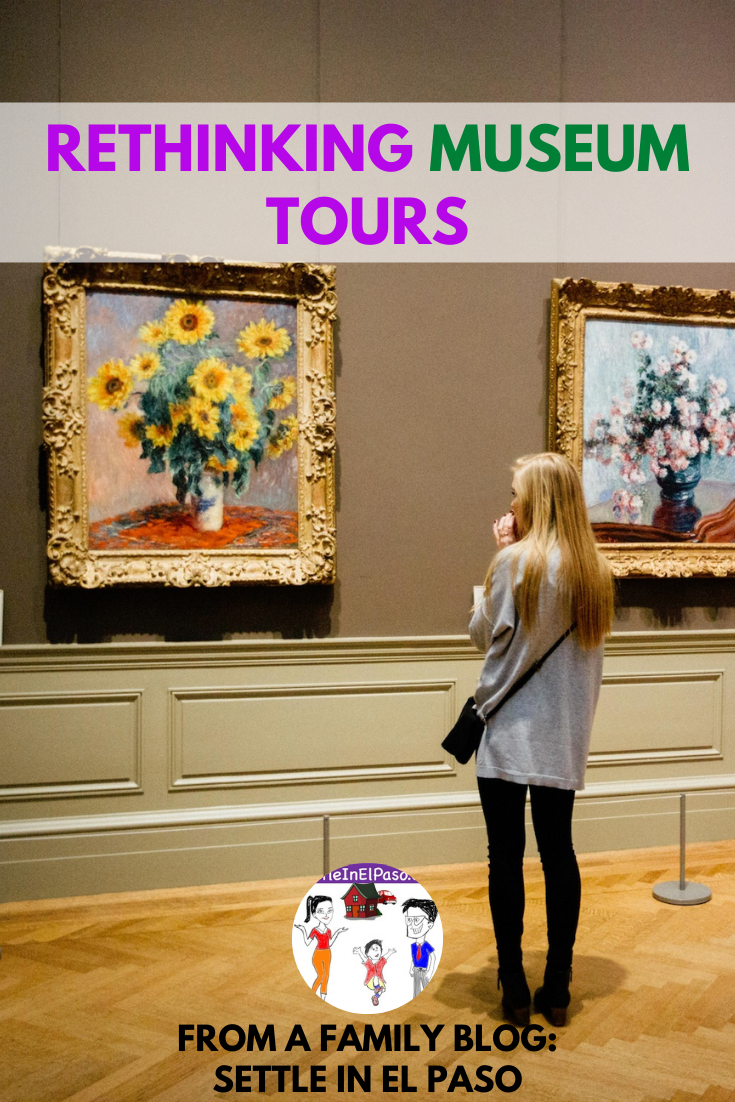 I like going to any museum. A science museum is not only about science; it is also about the history of science and how the life of people can be influenced by science. Similarly, an art museum demonstrates the creative minds of the past that can be compared to contemporary art. Art reflects the history of an era. A museum of dinosaurs not only displays prehistoric creatures but also demonstrates the scientific breakthroughs of paleontology.
A museum can be considered a portal to the past. Looking at artifacts opens the doorway to realize the vastness of the surroundings. A museum displaying fossilized beings will provide insights into the evolution of living beings. A museum displaying early native arts will help by giving birth to new ideas for modern artists.
Knowing the history of anything helps avoid past mistakes and take the inspiration to pursue the greater good. Museums are portals of summarized research from which innovators can learn and take inspiration from.
I like to visit any museum because whatever the type of the museum is — it somehow connects to our life and existence.
A modern-day innovation for museums
The more complex and unusual an artifact in a museum is, the more exciting it is for visitors. Innovative ideas for a unique visitor experience are essential for a greater success rate in increasing visitors and revenue. From each exhibit, the visitors must be able to take a "story" that they can tell who has not yet visited the museum. The story should connect the past of the exhibit with the present time.

Virtual tours and physical interactive digital displays (e.g., touch screens) to provide additional information about exhibits can be two innovative approaches to improve the visitor experience.

How can museums use technology to reach a wider global audience that can't physically visit a museum?
People from different parts of the globe might not be able to visit a museum for many reasons, such as the cost of travel, pandemics, and disabilities. By introducing mobile applications and interactive features on museum websites, museums can attract more visitors, gain more attention to their projects, and reach a distant global audience.

Incorporating cutting-edge technology and innovative applications into the museum's structure will help remain relevant to the modern age of communications and connect with people who can't physically visit a museum. There can be a wide range of technology-based means to increase the reach. Some examples are as follows.
There can be virtual tours of the museums; some virtual tours can be live-guided. Guided live virtual tours will help the audience ask questions from around the globe. The expert or the museum tour guide, who is inside the museum at that moment, can answer the questions directly, pointing to a relevant artifact. At the end of the guided tour, the guided control of the interface can be left to the visitors to allow them to walk around the museum themselves virtually and enjoy the exhibits.
The unguided virtual tours can run 24/7 and be web-based. Unguided tours can be more economical options to visit museums. Instead of just providing documentary-like videos, the interface can be interactive like Google Earth. The visitors will have the opportunity to walk back and forth in front of artifacts, take closer looks at an artifact, and read artifact descriptions as someone would do when in a museum physically.
Aside from computer and mobile application-based experience, VR-Headset (Virtual reality)-based tours can make the experience more exciting and realistic.
During virtual tours, visitors can go to online gift shops to purchase items and have the commodities shipped to home addresses.
Will I visit a museum virtually?
I would love to visit as many as I can virtually. Based on a 2014 estimation by The Institute of Museum and Library Services (IMLS), there are more than 35 thousand museums in the United States alone, out of 55 thousand museums in 202 countries globally. It is not possible to physically visit all the United States museums in one lifetime, let alone the museums of the entire world. I would love to see museums embrace the digital age by providing virtual tours.

During the summertime, when schools are closed, parents would love to arrange many virtual tours to museums in the country and abroad for their children.

I think digital solutions such as 3D guided and unguided museum tours can become a tremendous source of knowledge.
How about a unified virtual platform for museum visits

There should be a consortium of museums that will rely on one common digital platform to give virtual visitors the best possible experience. Such a consortium has the opportunity to keep the cost of virtual visits lower than the case if a single museum attempts to move forward with virtual visits.
What can museums do to attract the Gen-Z audience?
Gen-Z is dynamic and accepting of the quick acquisition of knowledge. Museums can use modern social media platforms, such as TikTok, Instagram, and Pinterest, to showcase a glimpse of artifacts, fun facts about the artifacts, and raise awareness of knowledge acquisition via virtual museum tours to distant places. YouTube Shorts can be used to showcase artifacts to attract Gen-Z.

Gen-Z video game lovers would love to have virtual reality tours to museums with friends as if they are playing a video game together. Moreover, with the ability to offer virtual tours, museums will have the opportunity to create video games relevant to exhibits. During the virtual tours, a visitor can play a video game for a small charge, or visitors may choose to purchase some games when they purchase tickets for the virtual tour.

The Gen-Z population visited at least a few museums with their parents not so long ago. Their excitement regarding museums is still intense. The opportunity to see new museums far away, mixed with the excitement of virtual reality, should thrill Gen-Z.