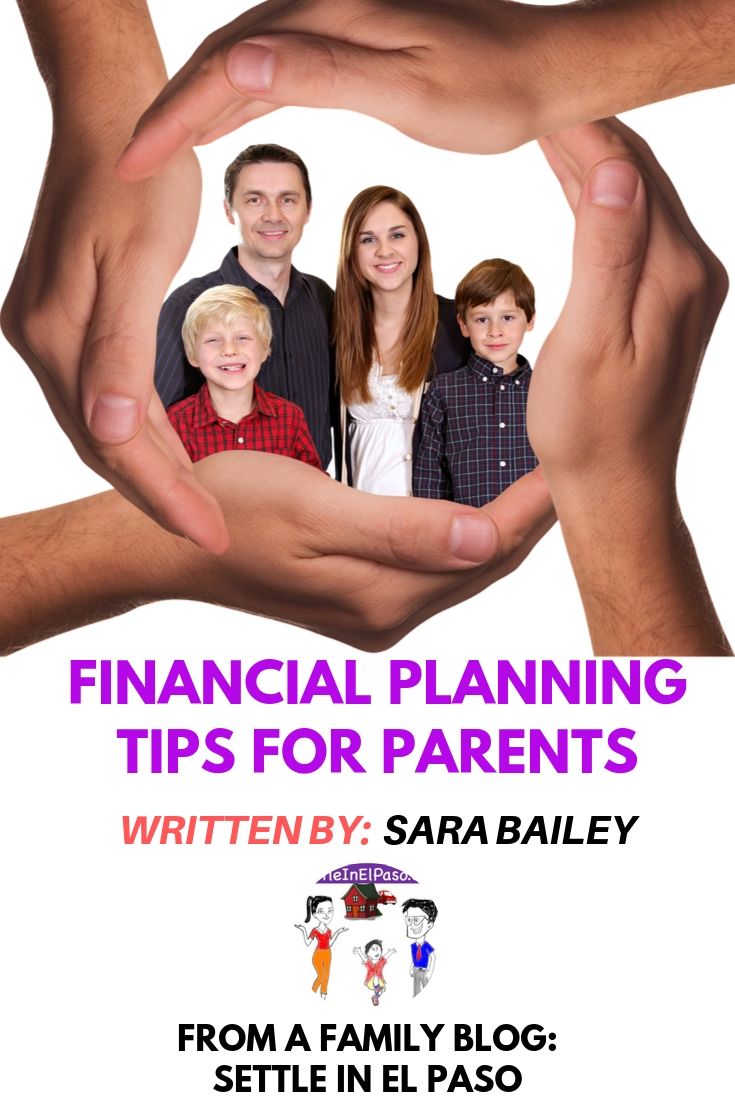 Sara Bailey, the creator of
Thewidow.net
, contributed the following article to our website. Her writing reflects a passion for family love, parenting, and values. The article below is about financial planning that every parent needs to consider to ensure care for a child into adulthood.
---
Parents have a lot of important financial considerations to weigh these days. Busy lives and hectic schedules place a premium on planning for childcare, while the cost of living and ever-increasing expenses of education practically demand attention as soon as possible. Parents work hard to provide the best possible life for their children and should plan carefully to put that hard-earned money to work for their families. Begin by assessing the value of your home, and determine how much your assets are worth. Financial planners and tax advisors can show you how to invest and maximize those assets during your peak earning years, but there are some basic tips that can get you started on making smart financial decisions.
Life Insurance
This is one of the most fundamentally important financial arrangements you can make for your family. The unexpected death of a parent can be a financially catastrophic event if there's no safety net in place. Term life insurance is a generally affordable way to provide financial resources in the event of your death, and it's easy to get quotes online to find the coverage you want for premiums you can afford. Term life insurance involves shorter-term policies, which you can maximize by stepping up term policies depending on financial need at different stages of your life. This way, the means are in place to meet higher costs, such as a college education, when you need them. You can use an online calculator to get an estimate of how much you can expect to pay for life insurance, which will take your annual income, your combined debt, and the number of people in your family into consideration.
Child Care
Today, there are more opportunities than ever to work from home or start your own business, but the majority of Americans still report for work on an eight-to-five basis. Double-income families can find themselves in a tough financial position because the cost of child care in many large urban areas is comparable to the cost of college tuition. If you're not lucky enough to have a family member who can help out during the week, you're looking at a major expense. It's difficult to find alternatives that provide the same service at a reduced cost. In-home daycare is convenient, but generally costs more than conventional care. Center-based and shared care may also be options, but it can be difficult to make work based on availability, so effective financial planning means saving for childcare when a child is in his/her infant and toddler years.
Health Care
Planning for healthcare costs means understanding your options and how health insurance works, including your deductibles, co-pays and other associated out-of-pocket expenses. Take full advantage of health savings accounts and flexible savings accounts through an employer, or increase your contribution levels to create an adequate healthcare "nest egg." These are smart opportunities to set aside money on a tax-free basis. If you and your partner both work, set aside enough money so you have resources in case one or both need to take some unpaid sick days.
College
The cost of higher education can vary based on your plans and opportunities, but it remains one of the most demanding financial challenges for most families. Preparation and planning are essential; there savings options that can put you in a good position when the time comes. Consider a Section 529 college savings account, which offers tax advantages, in conjunction with other options such as custodial accounts or Coverdell education savings accounts.
At the end of the day, financial planning for parents is all about making smart decisions that keep you prepared for anticipated as well as unexpected needs. Consult a financial advisor if you need help with long-term planning, and take full advantage of any pre-tax savings opportunities that can help you meet your objectives.
Written by Sara Bailey