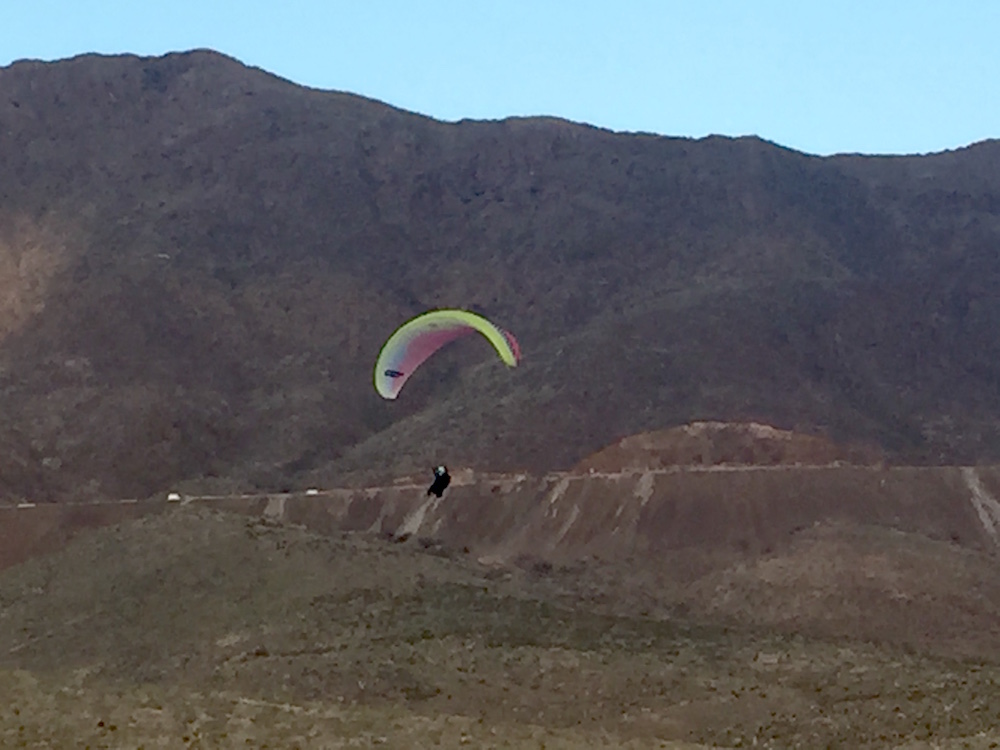 Living near the North Franklin Mountain of El Paso has been an excitement for us. Last weekend, we saw two skydivers parachuting and gracefully landing at the bottom of the mountain.
We were having our afternoon tea and enjoying the mountain-view. We noticed a bird, which in a few minutes appeared to be a parachute. I quickly got a camera, which is nothing extraordinary but my cell phone (iPhone 6). Later we noticed that there was a second diver who came down from the right side of the mountain. We were not able to capture images of the second diver.
We do not know if they were skydiving or parachuting from the peak of the mountain. Either way, seeing them fly was exciting enough for us. We can only imagine how much exciting it was for the divers. 🙂 This post contains some of the pictures we took.
---
Subscribe to receive our newsletters and notifications on new posts. Your email address is safe with us. It will not be distributed to any third-party.