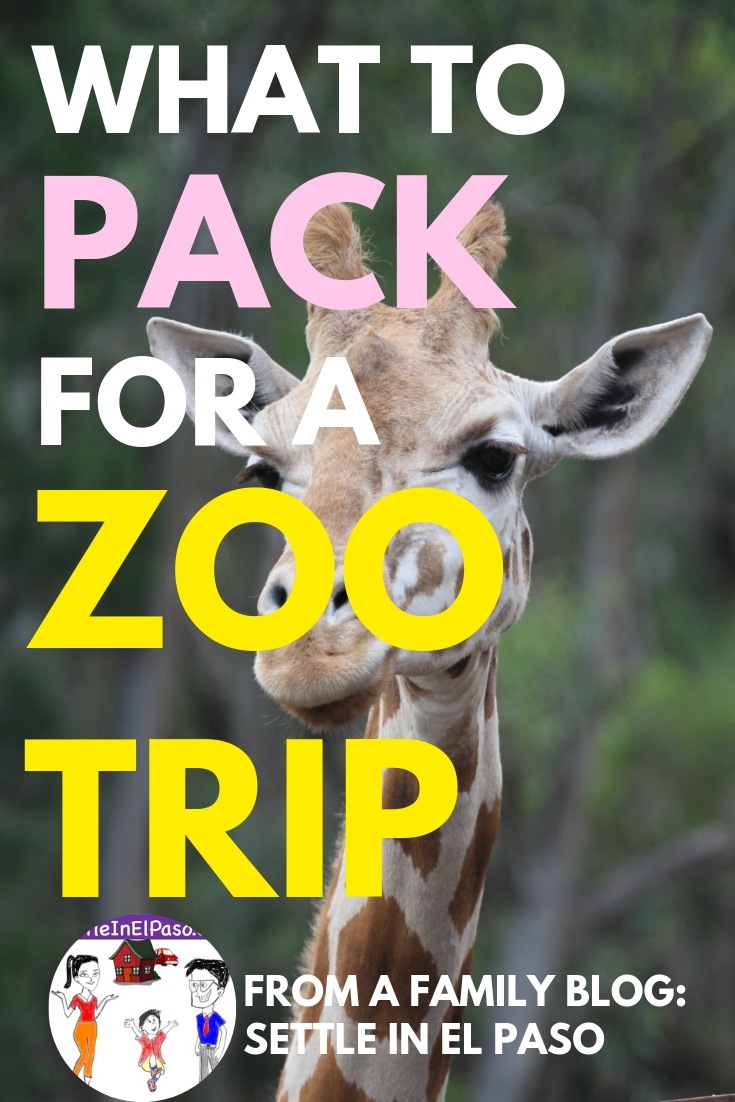 Early elementary stage or Pre-k is a great time when children enjoy watching all the beautiful animals in the zoo. Going to a zoo with children cannot be a random and sudden decision, though. We need some preparations and a great zoo packing list.
Here is a handy checklist containing things you may want to bring with you during a zoo trip, especially when there are children involved.
Camera
Hats
Stroller
Water
Snacks
An extra set of clothes (for kids) and a light towel
Sunscreen
First aid
An umbrella
Allergy medicines
Wipes, hand sanitizers, and tissue
The rest of the article contains further details about the checklist.
There are some Amazon affiliate links in this post. We will receive an incentive if you use the Amazon affiliate links to purchase anything with no extra cost from your side.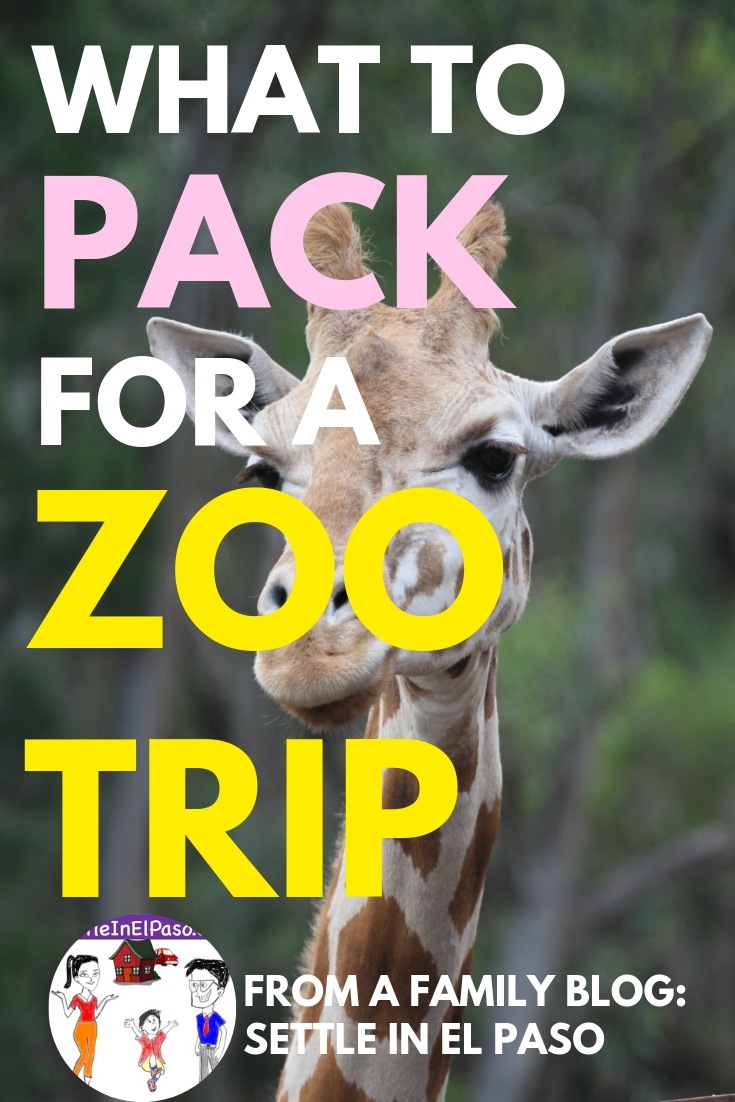 1. Camera

Nowadays, it is easy to forget a regular camera given that everyone carries one with the smartphone.
Every time we go for a zoo trip, my cellphone betrays by showing the message that it does not have enough space left. 🙁 A solution that we started to try out recently is — we try not to forget our regular camera.
Even if you remember to grab your camera, which has sufficient memory, you might find that the battery of the camera does not have enough juice after taking a few pictures. Therefore, remember to charge the battery well before you are headed toward the zoo.
2. Hats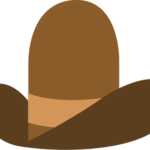 A hat is another item that can be easily forgotten. Visiting the zoo requires a lot of walking for a long time.
If you went to a zoo during summer, in a dry-land like El Paso or a humid coastal town, you might already know how unbearable it feels to walk under the direct sun. You start looking for shades. Each family member must have a hat/cap.
There may be a hat-related caveat with toddlers and preschoolers. They have a strong opinion about many things. Before the zoo trip, parents need to make sure that the child knows she/he will need to wear the hat at the zoo.
3. Stroller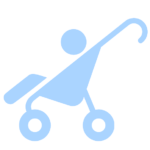 We used to keep a lightweight stroller in the trunk of our car when Dear Son was a toddler. We stopped keeping the stroller in the car when Dear Son outgrew it.
A zoo is a difficult place. After some long and tiring walks and occasionally running in some treehouses, a preschooler or a toddler will appreciate an umbrella stroller. As a warning — you may have to become the stroller if you do not bring one with you.
An added benefit of a stroller is that you can use it to keep water bottles, snacks, and an extra set of clothes.
If you do not have an umbrellas stroller, you may consider renting a stroller at the zoo. Not all zoos have stroller rentals. Therefore, you will need to check the zoo website for information on stroller rental before the zoo trip.
4. Water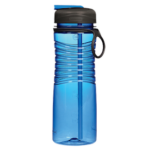 Make sure to carry a few bottles of water. If the kid has a favorite sippy cup or water bottle, please do not forget to take it with you. I am sure I do not want the whining on a zoo-expedition.
Make sure to get some rest at regular intervals and drink some water. Find a spot that has some shades. Toddlers and preschoolers love elephants. They will enjoy a relaxing time near the elephants.
If you prefer to carry a lesser number of water bottles with you, make sure to refill the ones you take whenever you see a water fountain. Not all zoos have fountains in close distance. If you are visiting any zoo for the first time, make sure to take one half-liter water bottle for each family member and the kid's favorite water cup/container. Make sure to check if the bottles need a refill whenever you see a water fountain.
5. Snacks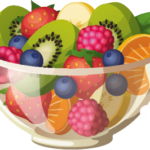 Some simple snacks for the family would be good, especially if there are kids. Low-sugar cookies, preservative and sugar-free dry fruits, and fresh-cut fruits are good options.
It is better not to include juice in the snack list because it leads to a higher amount of calorie consumption and, of course, a possibility of the cavity. You might have read that the American Academy of Pediatrics is discouraging juice in a kid's meals.
Most zoos will have one or more fast food or other restaurants. If not, it might be a good idea to make some sandwiches for the zoo trip. I will skip this if the zoo has a restaurant.
6. An extra set of clothes and a light towel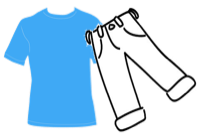 It is good to keep an extra set of clothes of the child and a light towel, preferably a quick-dry towel. This is because there might be water parks in some zoos. The El Paso Zoo has a water park. Kids love to play in those water parks. The towel and the extra set of clothes really become handy after the great fun.
Not only because there may be a water park, but kids may also spill and spoil clothes, causing themselves a great deal of discomfort for the rest of the zoo trip.
7. Sunscreen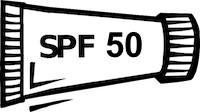 We prefer SPF-50 sunscreens for Dear Son. Sometimes it feels too thick. If the sunscreen feels too sticky, I apply a daily moisturizer first and then apply the sunscreen. It is important to include sunscreen in the list of what to pack for a zoo trip because the sunscreen may wear off due to sweating or splash-splashing in the water park.
8. First aid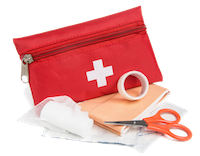 Neosporin First Aid Antibiotic is good for minor cuts and scrapes. It may help on "ouch"-kind of bug bites too. I keep a small tube in a first aid kit of size no more than four or five inches in width and height. Such first aid kits are available as zippered pouches. I keep the pouch equipped with bandaid and gauze pads along with the Neosporin.
I check the expiry dates of the Neosporin, bandaid, and the gauze pads every few months. For bandaids and sterile gauze pads, usually, the expiry date is listed on the box. Therefore, I check the original bandaid boxes for expiry dates. Expired or soon-to-be-expired bandaids and gauze pads become play items for Dear Son.
9. An umbrella

An umbrella is not an absolute necessity but it might be handy on a hot summer day. It helped us during a few sudden showers.
10. Allergy medicines
Depending on the season, you might want to carry some allergy relievers. Sabadil has given exceptional results if I take it during the early stage of allergy symptoms. Flonase and Nasacort are two great allergy symptom reliever nasal sprays that work well for my family. I prefer to keep allergy relievers with me during a zoo trip.
If any family member has a history of an allergic reaction to the touch of animals, make sure to keep the reliever medication just as a precaution. There is limited to no chance of contact with animals in the zoo, but you never know how the reactionary-agents will pass when we are at proximity with zoo-animals.
11. Wipes, hand sanitizer, and tissue
Keeping some disposable wipes and hand sanitizer is good. Generally, parents carry a bag of wipes when children are small. As children grow up and cross preschool, the bag starts to become smaller. In my experience, a small bag generally does not contain wipes. Keeping some disinfectant wipes and small hand sanitizers helps in the zoo, especially before eating anything.
I generally keep a small tissue pouch in my bag. I will still double-check if the pouch has enough tissue before heading to a zoo.
What else do we need to consider for a zoo trip with kids?
The post provides a list to address the question of what to pack for a zoo trip with a toddler or a preschooler. Every kid is different. Therefore, parents need to tailor the zoo trip packing list to make it suitable for their children.
We have a few zoo trip tips in addition to the zoo packing list. It is better to reach the zoo early in the day so that you have ample time to cover most of the interesting parts. Ask your kids if they are interested in some specific animals. Use a zoo map to plan the route inside the zoo. Try to plan the path such that your kids can see most of their favorite animals in the earlier part of the trip. That way, you can make sure that the children will enjoy the zoo visit and remember it as a happy memory.
Some pictures taken at the the El Paso Zoo are shared below. Hope you will enjoy.
This slideshow requires JavaScript.
A Family Blog: Settle in El Paso
---
Subscribe to receive notifications on our new posts.