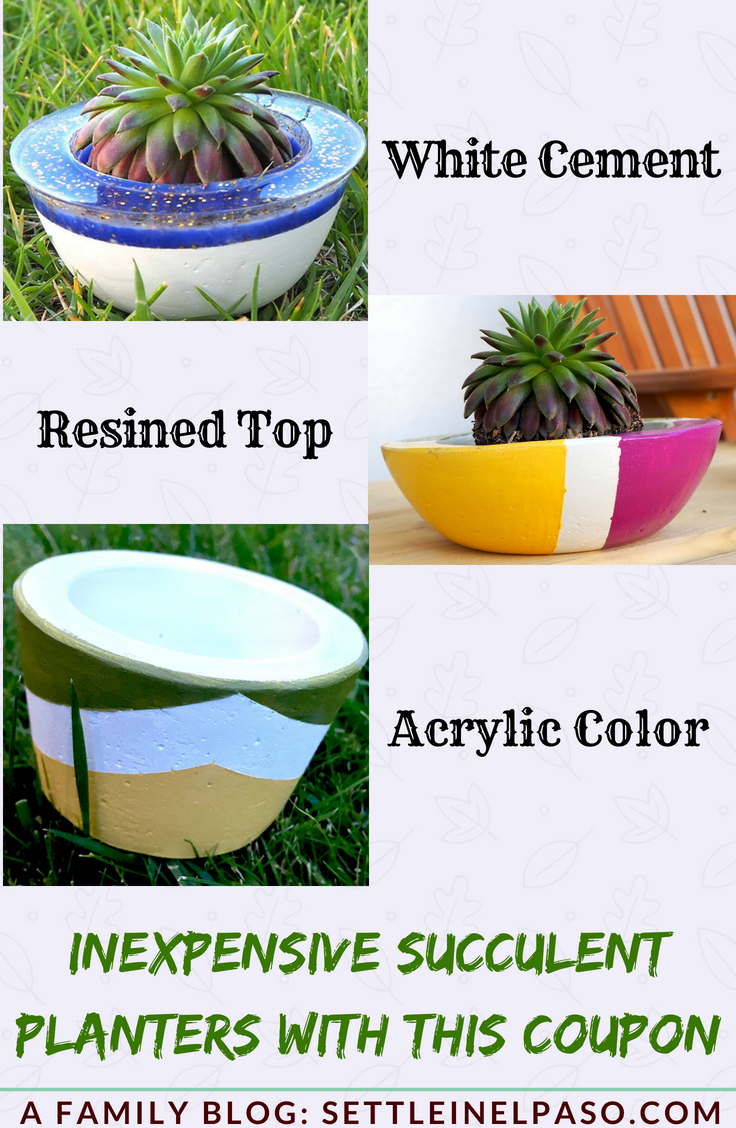 HandMadesUS
on Etsy is giving a great deal on small succulent and cactus pots. Aside from the low price, the shop has given a 50% discount coupon for
Settle in El Paso
readers. The coupon code is coupon code is:
HALFOFF
. The buyer can apply the code during checkout. The price will magically become half. The shipping is free. The entire earning of some of the planters seems to be going toward shipping cost. Clearly,
HandMadesUS
is a new store and it is trying to make a mark.
A short description of the products of HandMadesUS is provided below.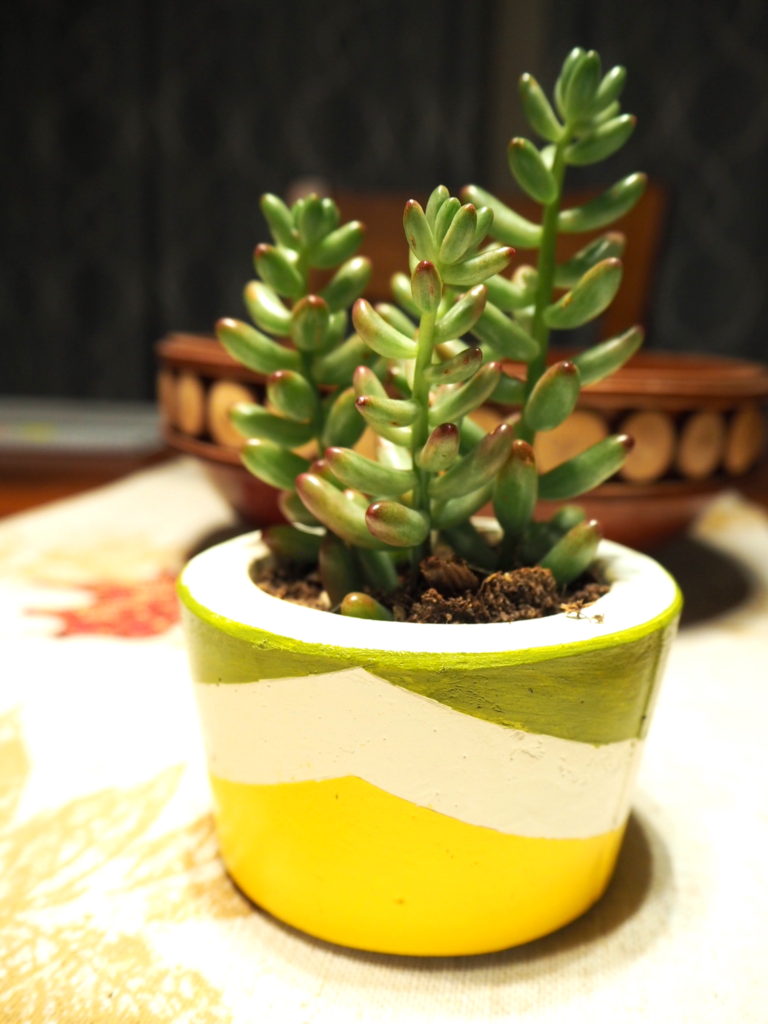 Looks really gorgeous. The listed price is only $7. With the coupon "HALFOFF", the price will be $3.5, plus some taxes based on the state of the buyer. The store offers FREE shipping. Really … will they have even a penny left from $3.5 after shipping it for free?
As I said earlier, the store is new and trying to reach out to people to spread the good name. Please do not forget to give a nice review of the product if you purchase it and of course, if you like the product.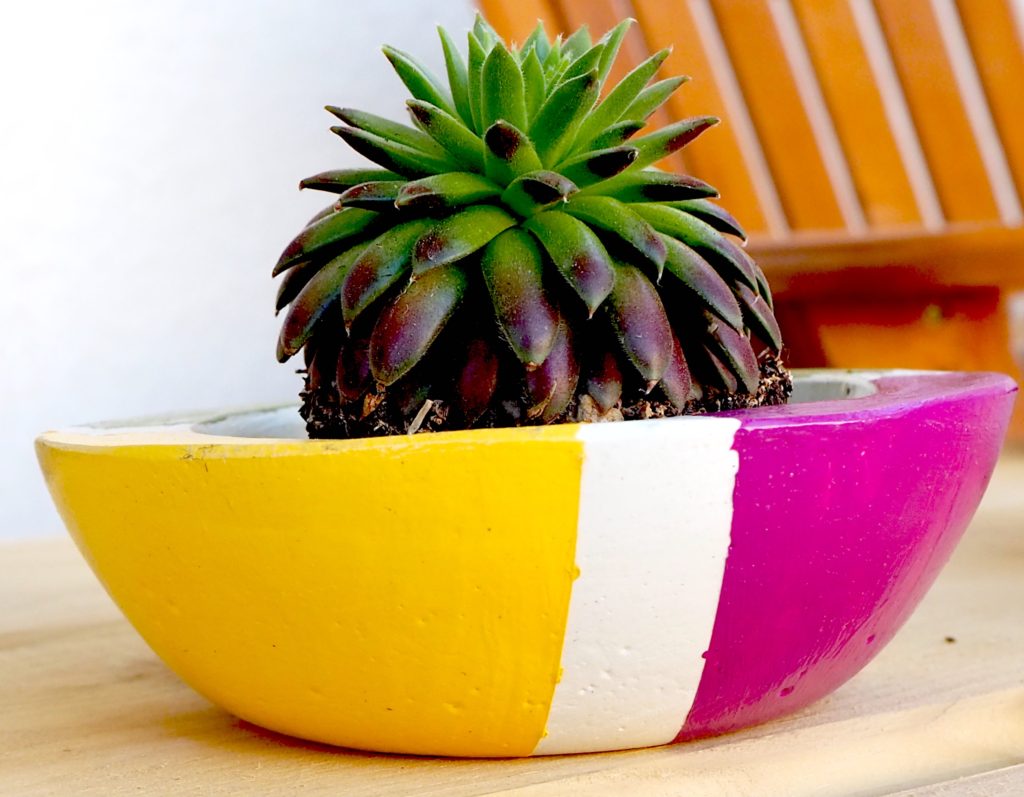 This small planter has three cheerful acrylic colors. Since the planters are made with white Portland cement, the surface is porous. The maker of the product does a great job in sealing the tiny holes using appropriate sealants inside and out. A great feature of all these succulent planters is that a pot itself will not soak water because every pot is sealed well. The inner surface is sealed with a waterproof sealant.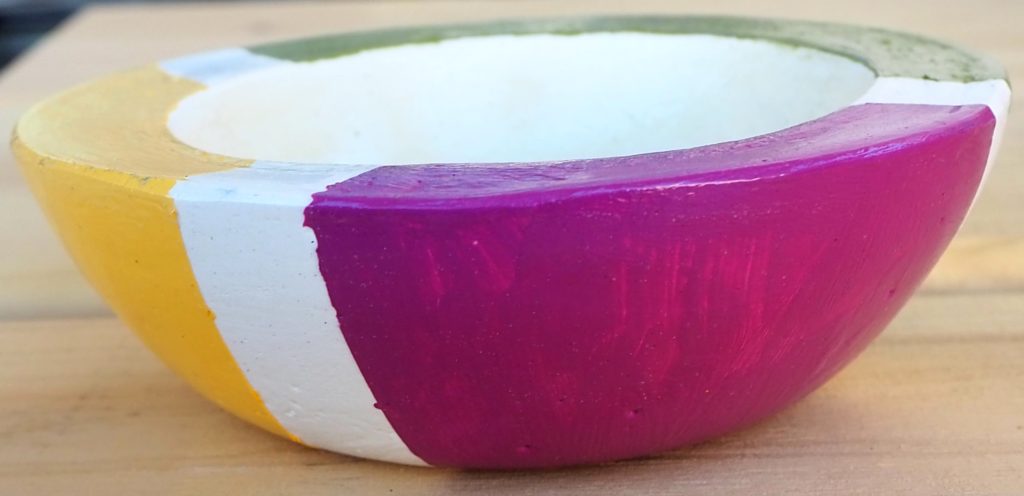 This planter has the lowest height among all the items listed in this post but it has a good enough width to hold the soil and pebbles for a small succulent. The purple, green, and yellow combination looks gorgeous on the white cement bowl.
The price is pretty reasonable — only $8. Of course, it is $4 with the coupon code HALFOFF. No SHIPPING cost is required at buyers' end. Isn't that amazing?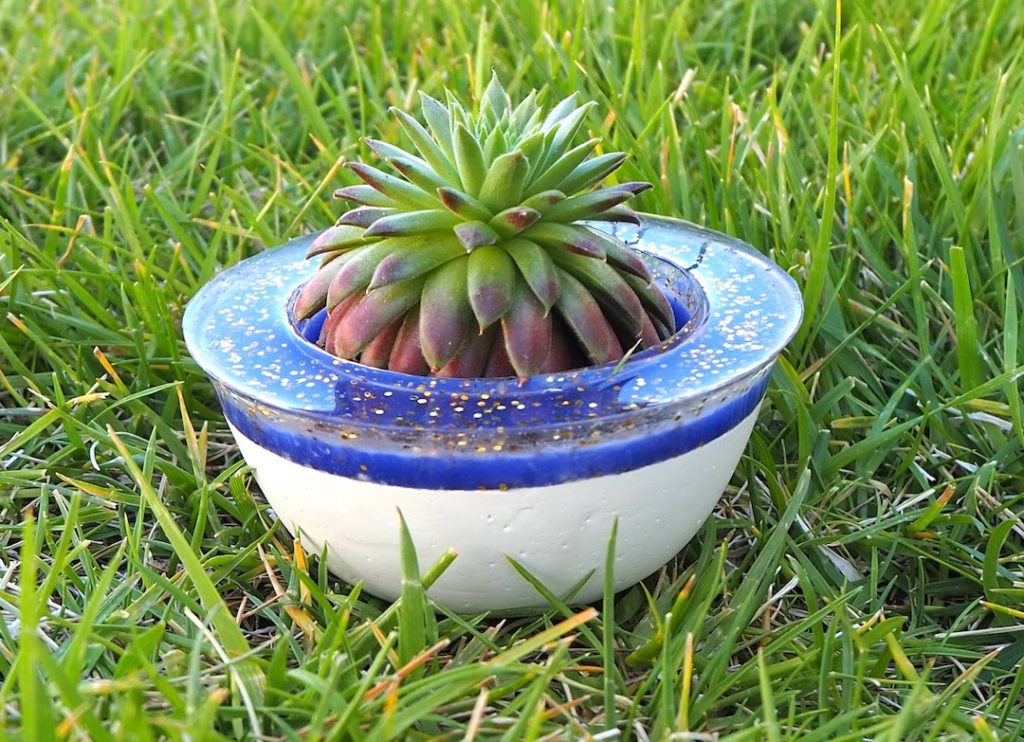 This succulent pot is an unique one. Two glass-like layers, which are made of resin, give it that unique look. The top layer is transparent. The blue layer of resin and the glitters are visible through the transparent layer.
It is a lightweight product compared to the other two products. Unlike the other two products, there is no external painting in this planter. The cement part is sealed though just like the other products making it waterproof and safe to keep on countertops.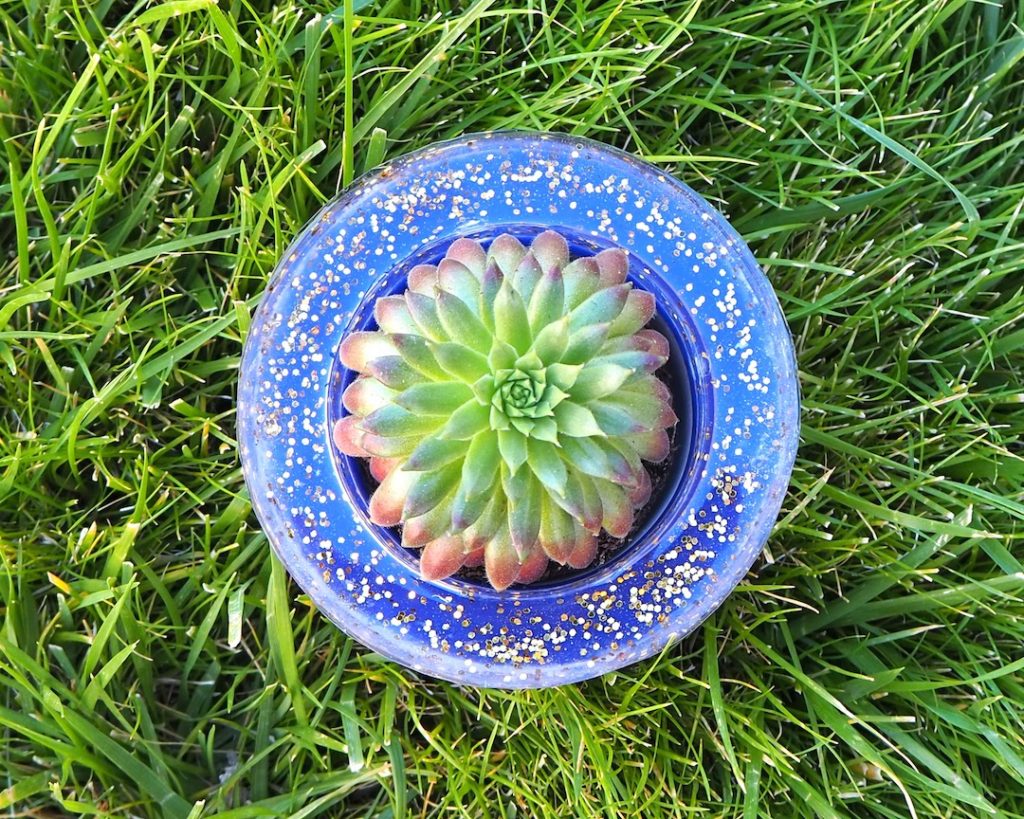 The price is $14. Again, it is $7 with the coupon code HALFOFF. Shipping is free. The extra care and time necessary to make the glass-like layers did not raise the price that much.
Enjoy!
Settle in El Paso team
The coupon code HALFOFF is from: HandMadesUS
---
Subscribe to receive notifications on our new posts.