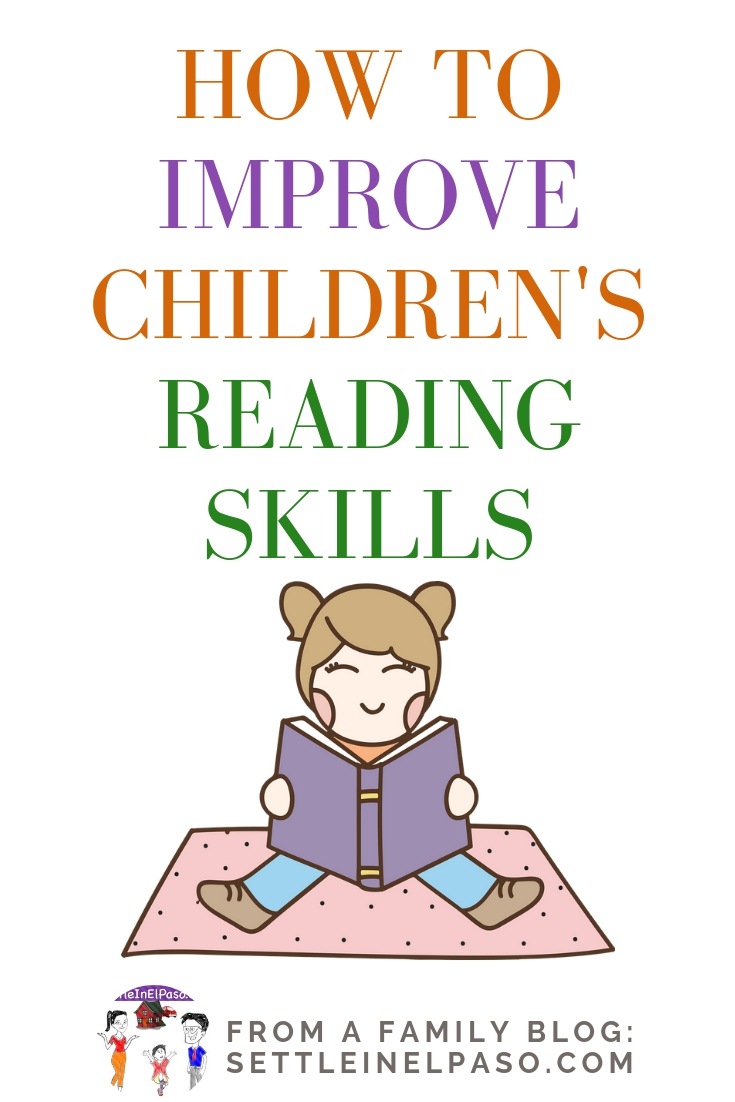 Five foundational reading skills — phonemic awareness, phonics, fluency, vocabulary, and comprehension — are known to be crucial in early learning. While daycares, preschools, and kindergarten classes focus a lot on helping children improve reading skills, a major part of this particular development depends on the reading culture of the family. Especially, the fluency, vocabulary, and comprehension aspects of reading skills require practice in a cozy and playful environment at home.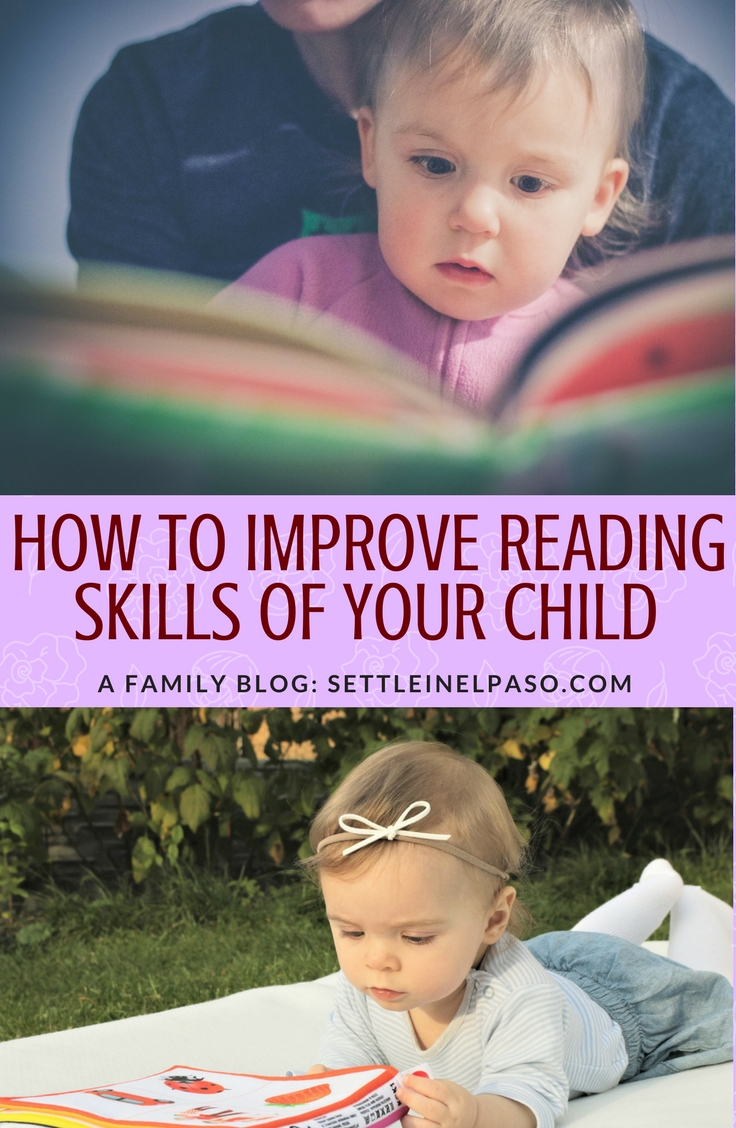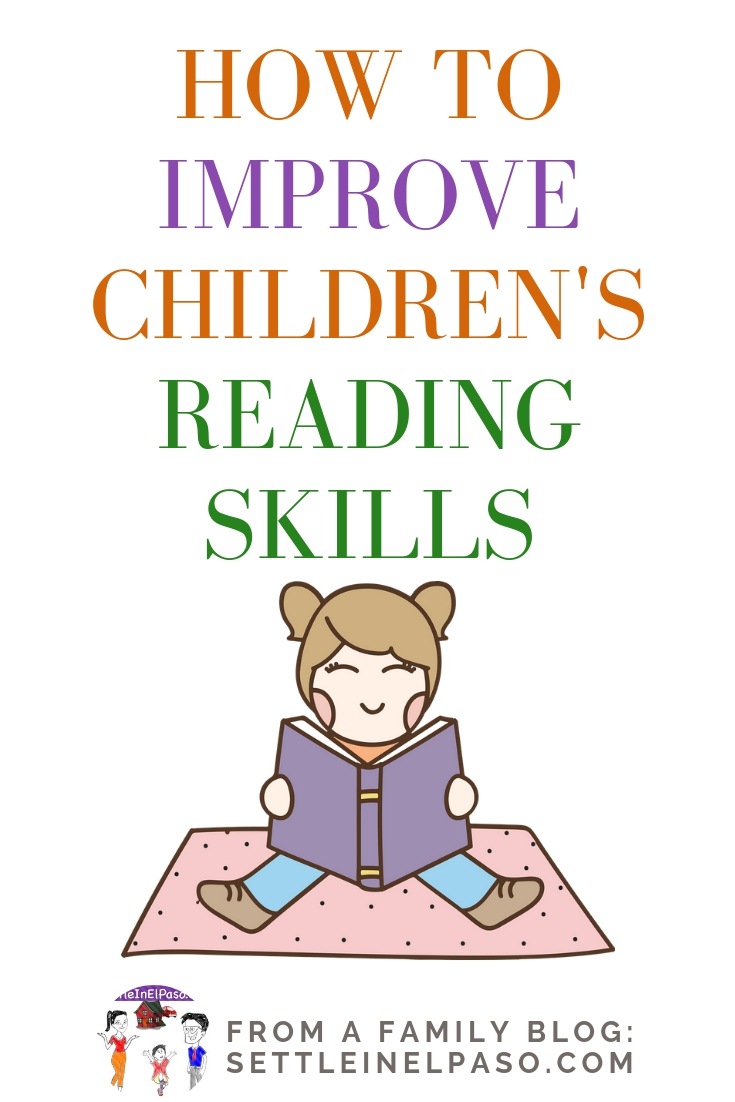 What can we do to improve the reading skills of a child? The post is about what we can do to improve reading skills. It contains Amazon affiliate links. That means, if you purchase anything using any of the links, we will receive an advertising incentive from Amazon, with no additional cost from your side.
Start early
Introduce your child to alphabets early. Each little one is an Einstein. Soft books with ABC, 123, Shapes & Animals are great to familiarize a kid with alphabets and numbers. Alphabet and number songs are great tools for a pre-toddler's early learning too. You can even keep an audio CD of alphabet and numbers songs and rhymes in your car so that your baby can learn when she/he is in the car with you and you are busy driving the car.
Sight words
Start familiarizing your child with sight words when he is around three. It is not a secret that toddler girls are six months ahead of toddler boys. Therefore, do not hesitate to teach your toddler girl sight words when she is two and a half. Sight words are the words that people frequently use in a language. The study of sight words early aids smooth reading.
Parents can write sight words on cards and show the cards to their child. Also preprinted sight words are available in the form of flash cards or practice pages. It is expected that a child would know at least 25 sight words by the end of kindergarten. Why not start early and make the list of sight words longer?
Daily reading habits
Read to your child every day. Fifteen minutes of reading every day should be sufficient for a kindergartener. We also heard that 15 minutes of reading at least 20 days of each month is good enough to improve the reading skills of children of ages between three to six. The basic idea is to grow a visible family culture to support reading. Read as a family and your child will passionately wait for the story time every day. Your child will be reading with you in no time. Make reading fun and playful activity.
At early stages, use books with a lot of pictures. Colorful pictures attract the little ones and help them build a model of the tale world. Slowly introduce books with more text as your child becomes more proficient in reading.
Bedtime is a good time for reading books to your child. Also, set aside a little bit of play time in the evening for reading when your child is not tired and can read with you.
Reading habits during holidays
Make the weekends and holidays full of reading fun. Seasonal storybooks are great to connect your child with the spirit of the season or the holiday and at the same time expose your child to more reading materials. Choose books and educational toys for your children as holiday and seasonal gifts.
Reading and writing complement each other
Developing writing skills is as important as improving a child's reading skills. Writing is sometimes called a complementary skill to the reading skill and vice versa. We found that Dear Son's reading skills improved a lot when we introduced him to writing a journal.
We started by helping Dear Son in writing one to three full sentences every day about what he likes. Something like, "I ate strawberries," "I like apples," etc. In a few months, he started to write more complicated sentences about his day in the school (kindergarten) all by himself.
Take it easy and do not laugh at mistakes
There are funny spelling mistakes when Dear Son writes his journal. We overlook those errors, and we don't laugh when he is around. He will eventually learn the spellings with more and more reading.
Dear Son's handwriting is horrible (or may be great for a five-year-old) but we do not push for beautiful handwriting. You might already know that kindergarten classes do a lot of practice in the classroom on handwriting (I mean they do a lot of training on how the letters should be written appropriately). Therefore, we do not feel the urgency of efforts to improve handwriting at home.
Encourage activities that require reading
Use recipes while cooking. Tell your child to help you by reading a recipe to you. Or read it with your child. Read instruction manuals with your child when assembling furniture pieces. Dear Son helped us in numerous assembly by reading instructions manuals — well, at least he thinks he did. 🙂
Read with your child the instructions written on a Terrarium Science Kit. A Terrarium garden is a simulated nature environment. It helps children learn how plants grows in the nature. Or, may be read to your child the instructions on the package of a bird feeder.
Read manuals of a pressure cooker or a vacuum cleaner or the refrigerator at home. These manuals have pictures and instructions. Instruction manuals were Dear Son's favorite books when he was around three. 🙂
Reading variety — surround with reading materials
The variety in reading materials is important to familiarize children with different kinds of reading. Encourage your child to read street names, roadside signs, weather forecast, birthday greetings, invitations cards, and even paper coupons dumped by USPS in your mailbox.
Plan on reading materials when you will travel with your little ones. Reading may continue in flights and during wait times in the airports.
Grab a magazine or a leaflet at the doctor's office to read to your child if you anticipate a delay, instead of giving him/her a smartphone.
The summary is — make sure that your child becomes familiar with the wide variety of real-world reading materials.
Books are expensive — it is hard to purchase them frequently
Yes, that is true. However, you do not have to buy new books all the times. There are other ways.
Thrift stores
We purchase used books from thrift stores. You will be surprised how inexpensive books are in thrift stores. A budget of ten to fifteen dollars is sufficient to get five to ten books.
Free books
Sometimes libraries clean their shelves and mark some old books with — free to a good home. Yes, your home is a good one if you are searching for free books.
If you visit an elementary school a week before the school year starts, you might find a designated place with a sign — free books. Pick a few that you think your children would like.
If your town has a university, you can visit the university library and see if they have a shelf for free or cheap books.
Public library membership
Grow a habit of going to the public library with your child and borrow books. Public library memberships are free. Many libraries have story time for kids. Schedules are generally posted on the website of these libraries. El Paso has several public libraries with story time for kids. The great thing is — public libraries are open on Saturdays too.
School library
If your child is going to the elementary, the school has a library. Apply for membership (membership is free if it is a public school). You will be able to borrow and keep many books at a time. Return the books when your child reads them and bring a new set of books.
Book exchange group
Create a book exchange group with other parents. Make sure to return books you borrowed on time. Keep the parents you borrowed books from informed if there is an anticipated delay in returning. Such a book exchange group may lead to family friendships.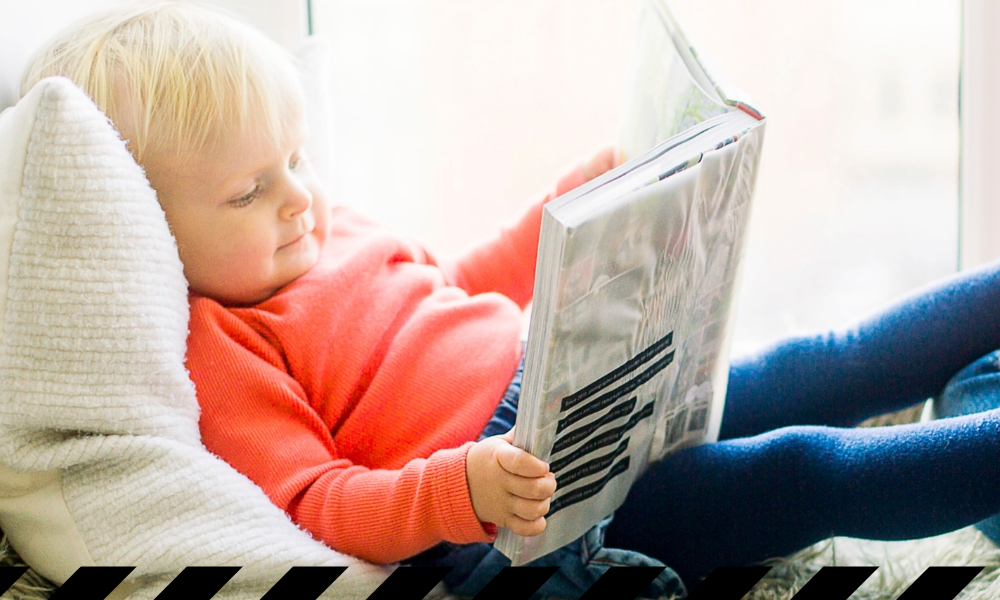 Variety of aids
There are many readings aids including story time in libraries, computer applications, books with audio, or even reading programs for kids in your closest state university.
Luckily, we live in a town where we have a state university in the center — The University of Texas at El Paso (UTEP). UTEP offers many courses for the community. Their efforts include reading programs for preschoolers, kindergarteners, and elementary schoolers. Take a look at your state university. I am pretty sure you will find such reading programs for your child.
Become a role model
Become a role model to your children when it comes to reading and writing (actually for every aspect of life). Read yourself. Read to children when you get the time and chance. Support your children's efforts in learning. Show your children how enthusiastic you are about reading books.
---
Subscribe to receive our newsletters and notifications on new posts.