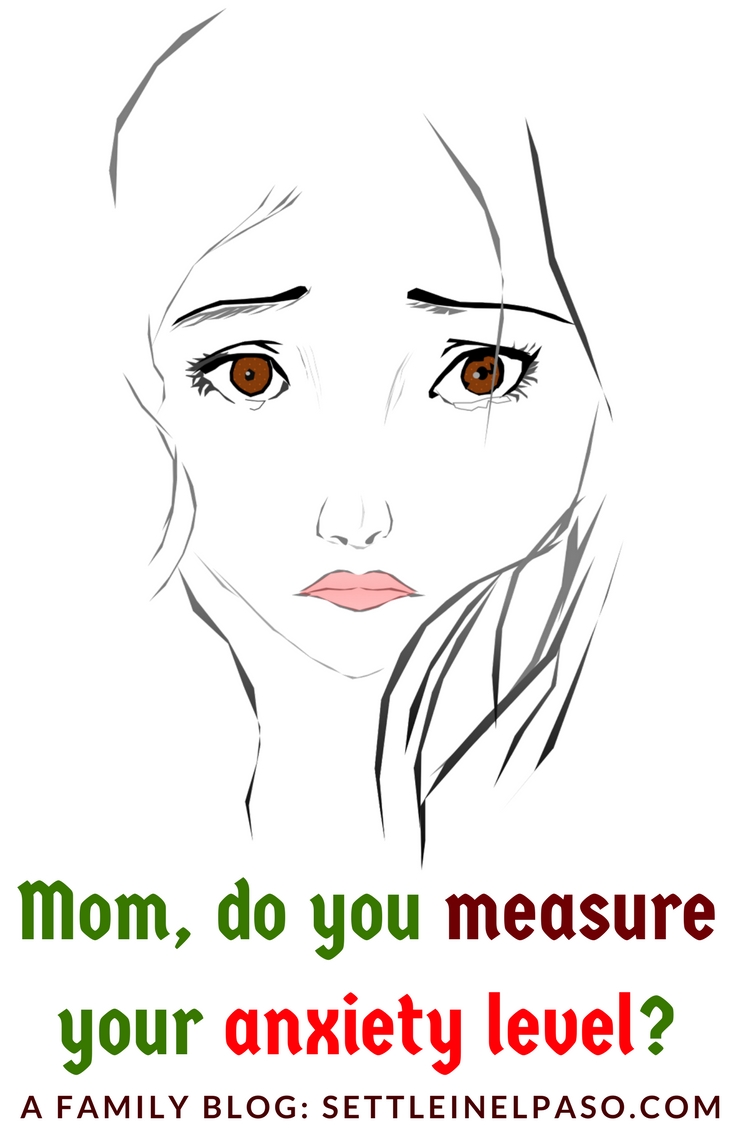 Worries come as a byproduct when families have children. Of course, family photos on social media only portray happiness (well … most of them). Anxiety is latent. Will my child be bullied in his kinder class? or will Dear Son eat lunch? Or, will he go potty in school or will I find his pants wet when I pick him up from school? Things like these are completely absent in anyone's social media even though such anxiety is an integral part of who we are.
At times, I worry so much that I wanted to do some research (I mean Google search) on excessive anxiety. This post is based on what I found regarding anxiety, a feeling that all parents of all times have experienced. Well, if all parents of all times felt anxiety, then it should be a normal thing. Ok… Then, when is anxiety abnormal? The answer is, anxiety is abnormal when it becomes a disorder.
Generalized Anxiety Disorder (GAD)
There is a widely used medical term called Generalized Anxiety Disorder (GAD). GAD refers to excessive worries. When a person experiences GAD, anticipations may lead to excessive anxiety related to simple as well as complex matters concerning family, financial condition, health, work, and any other aspect of day-to-day life. A person may be diagnosed with GAD if she/he finds it extremely difficult to control worrying for an extended period of time.
Three out of one hundred people in the USA have GAD.
How will I know if I have Generalized Anxiety Disorder (GAD)?
Thanks to science — there are ways to test if someone has GAD. Instead of saying Thanks to science, I should say, Thanks to scientists. So, thanks to scientists for conducting systematic studies of anxiety and stress.
A group of four scientists — Robert L. Spitzer, Kurt Kroenke, Janet B. W. Williams, and Bernd Löwe — came up with a set of questionnaire, honest answers of which may determine a person's level of anxiety. There are only seven questions in this assessment. This measure is called GAD-7. Detailed descriptions are available in the paper titled — A Brief Measure for Assessing Generalized Anxiety DisorderThe GAD-7 that the four scientists published in The Journal of the American Medical Association – Internal Medicine.
The group established the GAD-7 measure by surveying a total of 3705 people (2740 by study questionnaire and 965 by phone interviews). At first, they came up with thirteen questions. Later, an analysis on the survey data revealed that seven questions are sufficient to detect the level of anxiety. The quiz we have created in this post is based on the final seven questions that the scientists claimed can be used as an assessment tool for Generalized Anxiety Disorder.
Assess your anxiety level
At the end of the quiz, you will know your anxiety level based on your answers to the questions. Possible anxiety levels are Minimal, Mild, Moderate, and Severe.

This is a test to assess your anxiety level using GAD-7 assessment questionnaire.
Is severe anxiety level harmful?
Severe anxiety may cause many problems. Not all the problems are psychological. The body is connected to the mind. Anxiety may cause breathing problems as well as it can cause neurological damages. Moreover, many studies link anxiety with increased heart-related risks. Would you believe if I say that anxiety makes our skin look older? It is true. If you are interested, please take a look at this WebMD page: Effects of Stress on Your Skin. Aha 💡 now I know why I became sooo old sooo quickly (after my child was born).
What should I do if I am diagnosed with severe anxiety?
Please do not depend on an online quiz to come to a conclusion. Please talk to your doctor. Your doctor will assess the situation and detect any impact of the anxiety level you may have.
In addition to talking to your doctor, doing whatever soothes you is a great idea. We have a few friends who love to run more than ten miles to reduce stress. 🙂 If you have been following our blog for some time, you might have noticed that Dear Dad of this blog loves to do gardening related things. Blogging can be a stress-release mechanism too. Meditation, listening to calming music, spending time in nature — all seem to work well to reduce the stress level. The summary is, do something that pleases you. Do it yourself and do it for yourself.
---
Subscribe to receive notifications on our new posts.
<!–– Smart auto google ad ––>