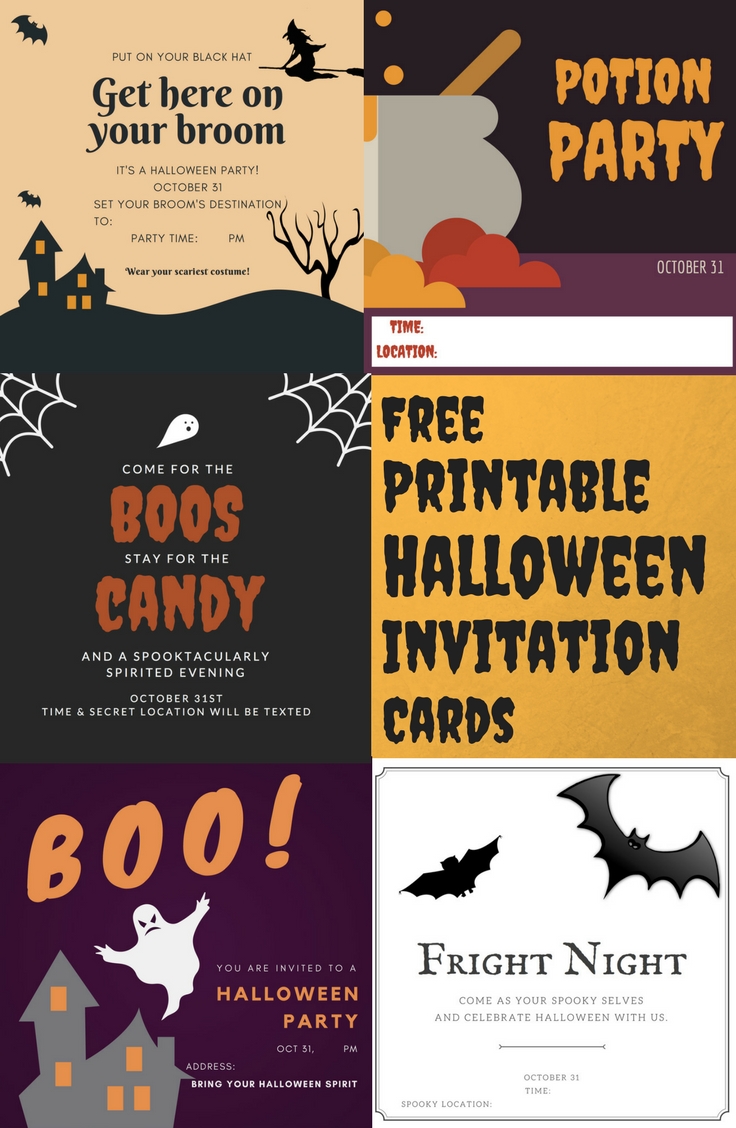 We have created five different halloween invitation cards, which we thought you might like to use. We wish we could take the full credit — we used Canva templates to create all these invitation cards.
All JPG card files provided with this post are of high quality (300 DPI) and each can be printed on a 5.5″x5.5″ paper. We have also provided the PDF files. They are free to download from here. No registration and no email address entry required. We created them for ourselves — just thought we would share on our blog — the printables may help someone save time.
Get here on your broom
This is our most favorite. The original template had a different witch and spooky tree, which should be purchased. We replaced them with free-to-use images from the internet.
You will need to write the party location and time on the card using a photo editing software, or by a pen after printing. The PDF file is in this link. Jpeg is below.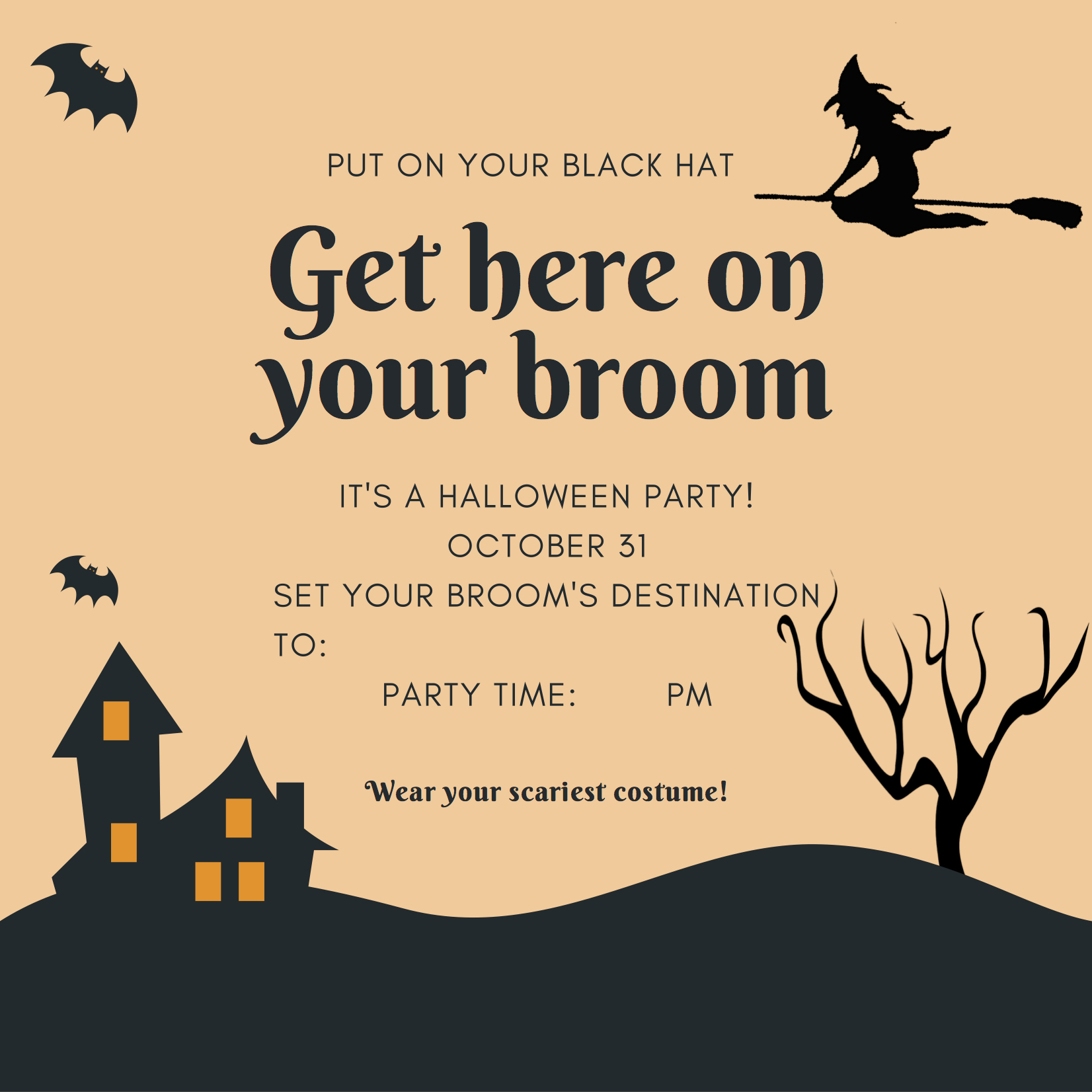 Potion party invitation
All grownups of today were afraid of the potion-cooking-witch in their childhood. The scene has changed a bit these days. That witch is not around probably because she is afraid of the famous super heroes and heroines. How about throwing a potion party to bring the old spooky-ness back to life?
We have created two cards using the same theme — one has Potion Party written on it and the other states Halloween Party using a spooky font. The JPG files are below. This link provides the two-page PDF file. You will need to write the time and location using a pen after printing. Alternatively, you can write them before printing using an image or PDF editor.

Come for boos, stay for candy
This is another spooky favorite of ours. We made two versions of it. One has space to write time and location. The other version states that time and a secret location will be texted. 🙂 The PDF is here. The JPGs are as follows.

You are invited; bring your halloween spirit
This is a plain invitation card that has the spooky ghost image. The invitation card has blanks to enter time and location. The link for the PDF is here. The high quality JPG image is below.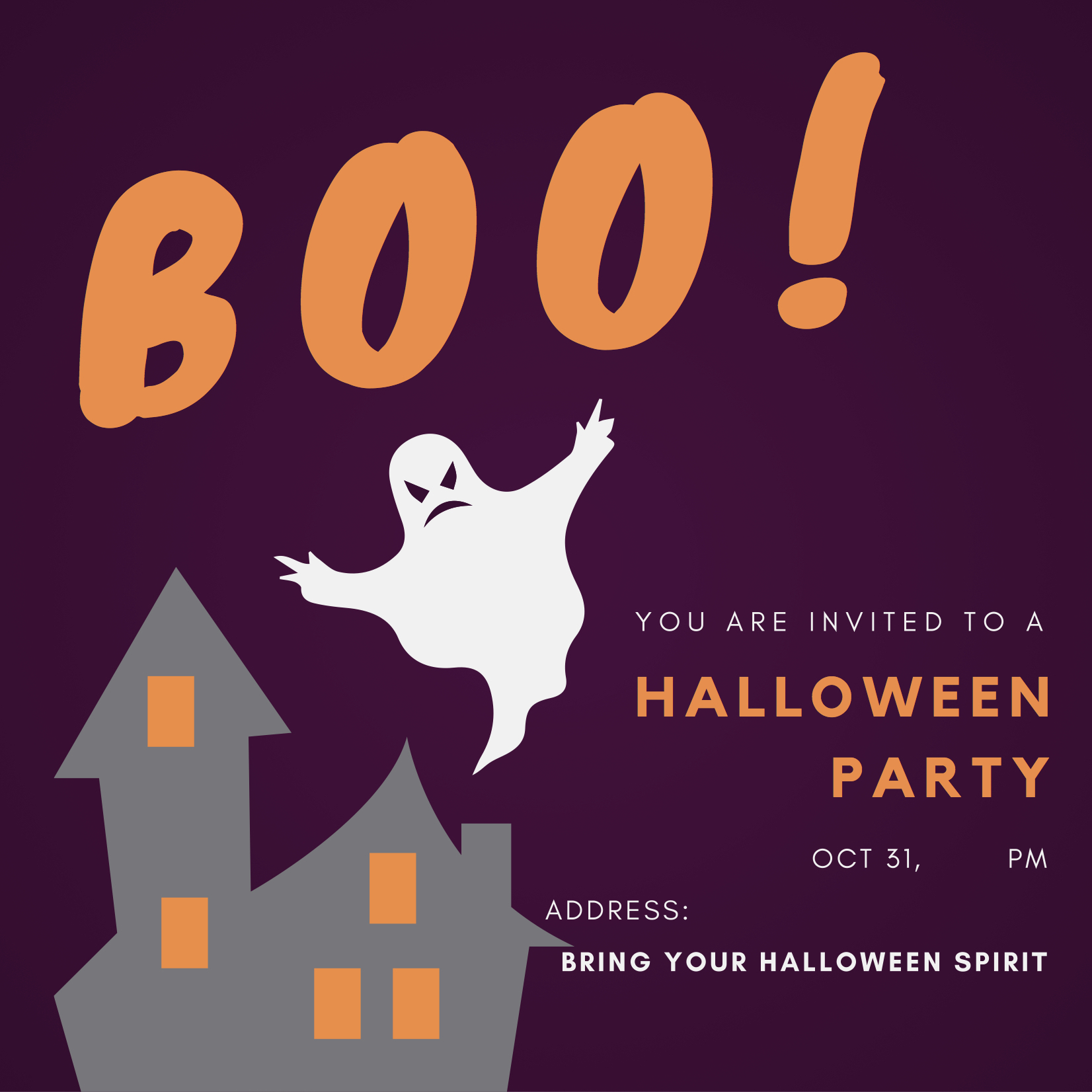 Fright night
This is the simplest among all the five sets of cards presented in this post. A great thing about this printable card is that it will not use up much of your color cartridge. PDF is here. The JPG is as follows. The bats in the original template were proprietary and needed a purchase. We replaced them with freely available Pixabay images.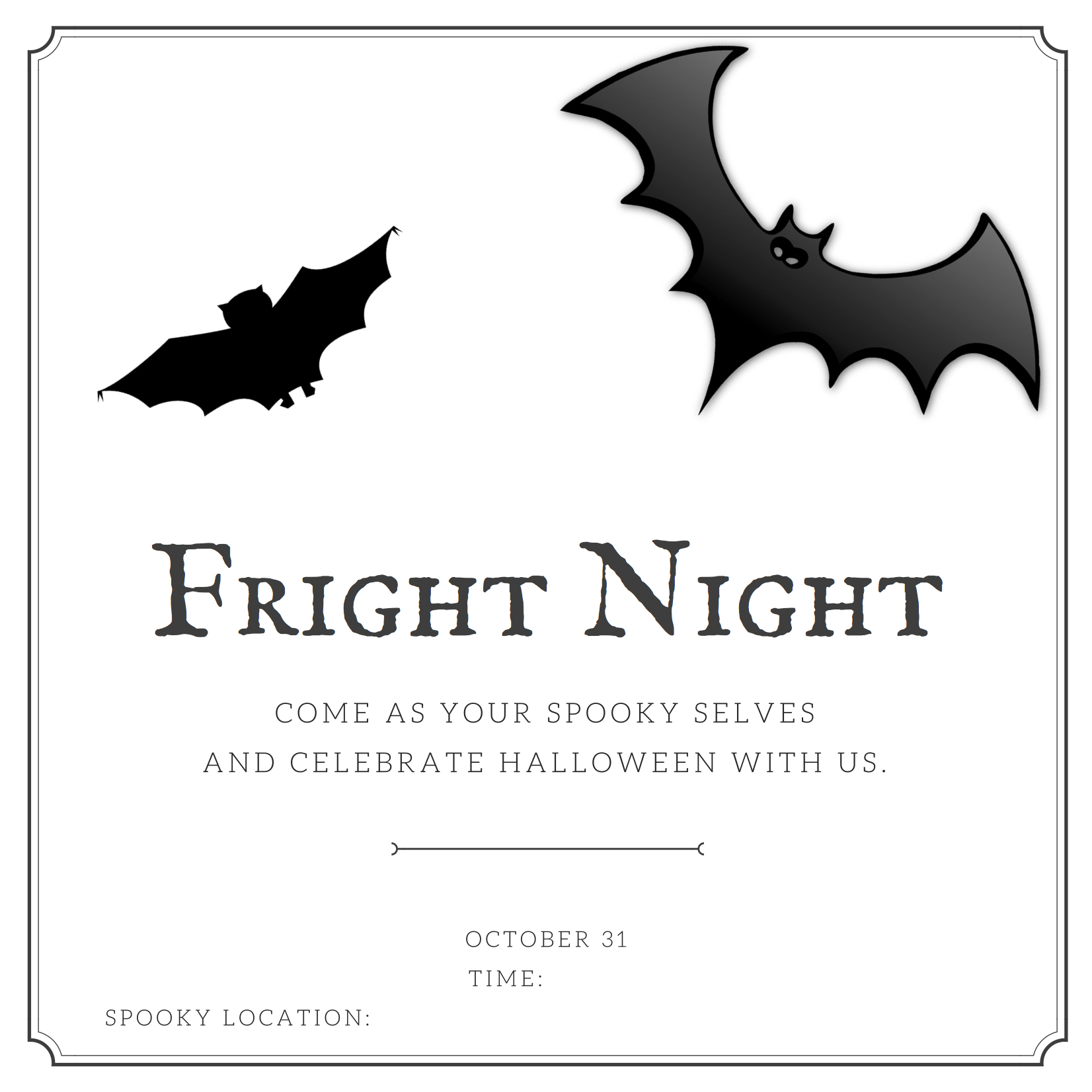 Concluding remarks
If ghosts and demons were real, Halloween is probably the only day when they would roam around freely. Or, who knows may be they are real and some people with the greatest costumes we see in the evening of halloween are, ahmmm, not-so-humans. You never know. 🙂
---
Subscribe to receive our newsletters and notifications on new posts. Your email address is safe with us. It will not be distributed to any third-party.