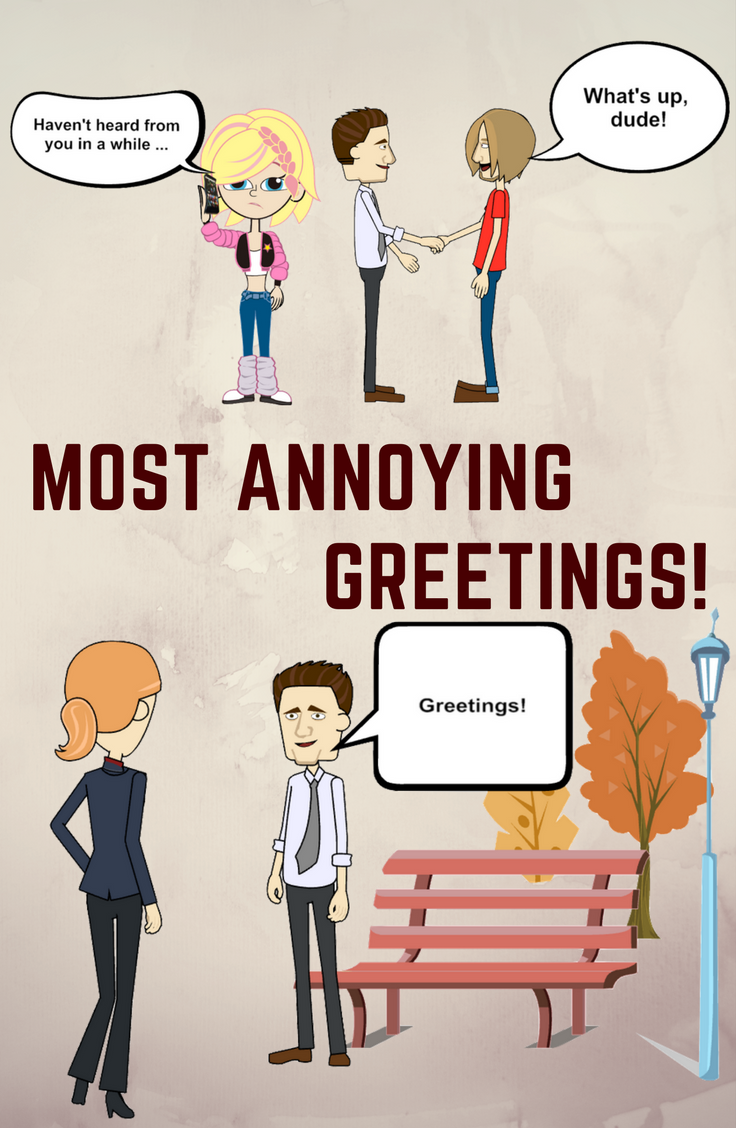 Greetings have emerged from Hi, Hello, Good morning, Good day, to different types of expressions used in modern days. Not sure if many of the modern greetings were there a few decades ago. Some of these are really annoying greetings. This post outlines some of the annoying greetings, I feel I should talk about. 🙂
What's up
Really? What is up or down — is this even a question to ask? I really get pissed-off when someone greets me with What's up. Did you mean, what is happening in my life? What aspects of my life do you really want to know? Are you a close friend of mine who may ask what is going on in my life? I get super annoyed if someone who is not a close friend or a family greets me with What's up.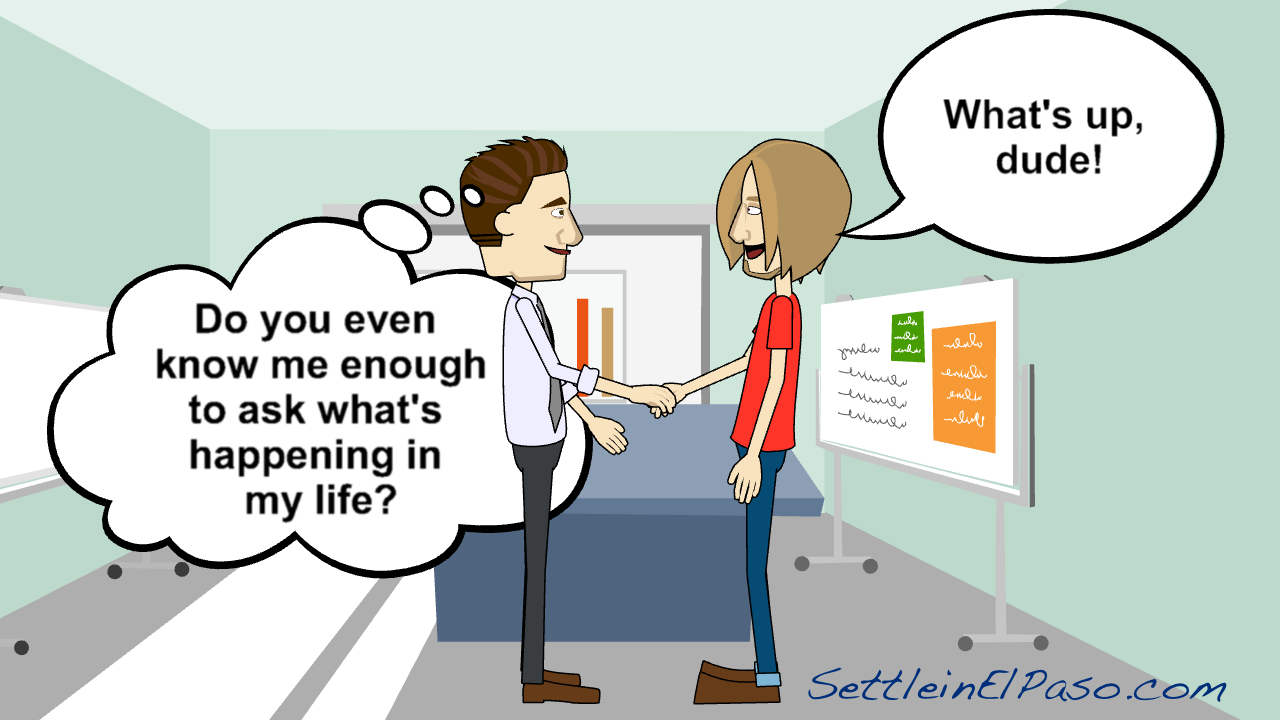 Haven't seen you in a long time
Dude … Am I supposed to meet you periodically so that you don't have to say this? The most annoying part of this is — it sounds like complaining. If it is a complain then, the person saying "Haven't seen you in a long time" is guilty of the same crime. Why can't we just avoid this sentence as a greeting and rather use it in a normal conversation?
Aww … Haven't heard from you for a while
This is similar to — Haven't seen you in a long time. Am I the one to call you regularly to pour my sweet voice into your ears, or you may call once in a while too? At least, I have called you now — rather than calling never or later. Why don't you greet just by appreciating that? 🙂 Yes, I know what you are thinking. Relatives who are older than you generally assume that it the responsibility of the younger relatives to call them periodically.
By the way, although I am joking here in this post, everyone should make the time to call her/his older relatives from time to time. This is a way to pay the debt one owes to the older relatives for giving the younger a memorable childhood.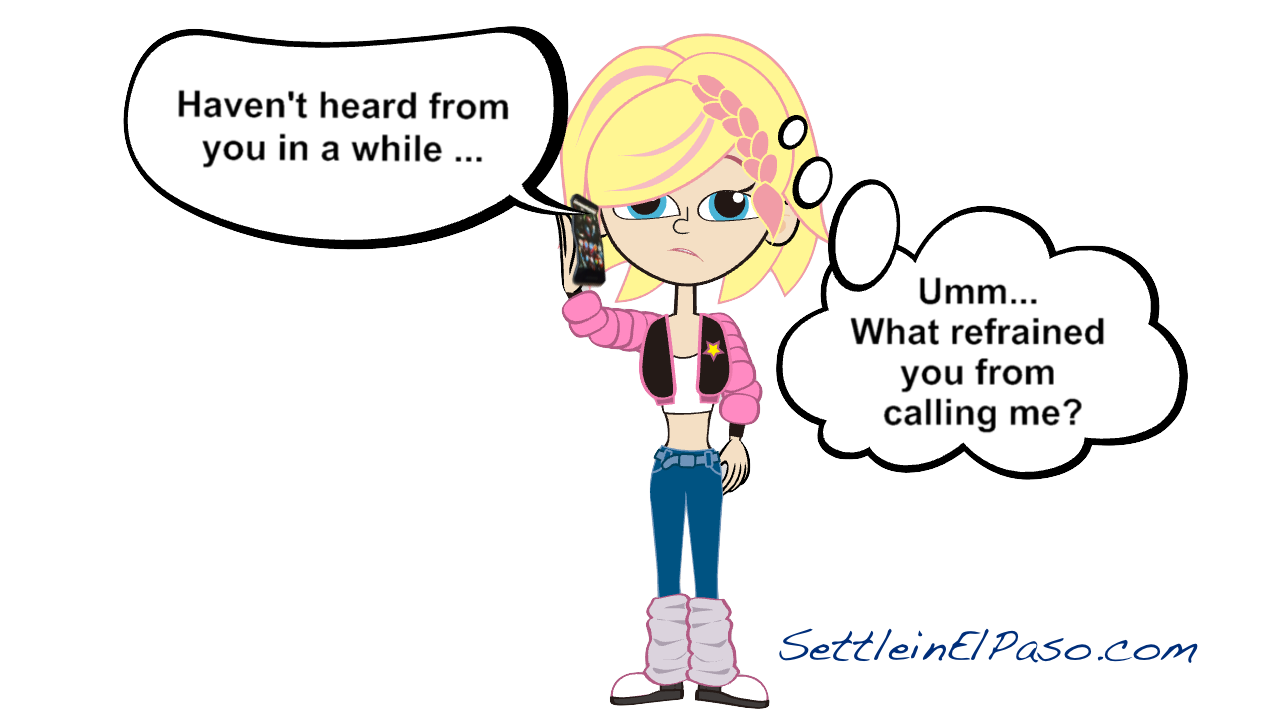 Can I help you with anything?
This is another annoying greeting when I am trying to explore in a store. Can't it start with something else like — "Good morning. I am around and please do not hesitate to let me know if you have any question." When a salesperson greets me with — Can I help you with anything today — I sometimes say — No, I am just browsing. I do not know in particular why I get annoyed with this greeting in a store. Probably because it sounds a bit push-selling kind.
Greetings!
It sounds like a royal joke. It looks fine in writing but when someone utters the word — Greetings — it sounds like the person is in a funny costume acting like a king's or queen's minister.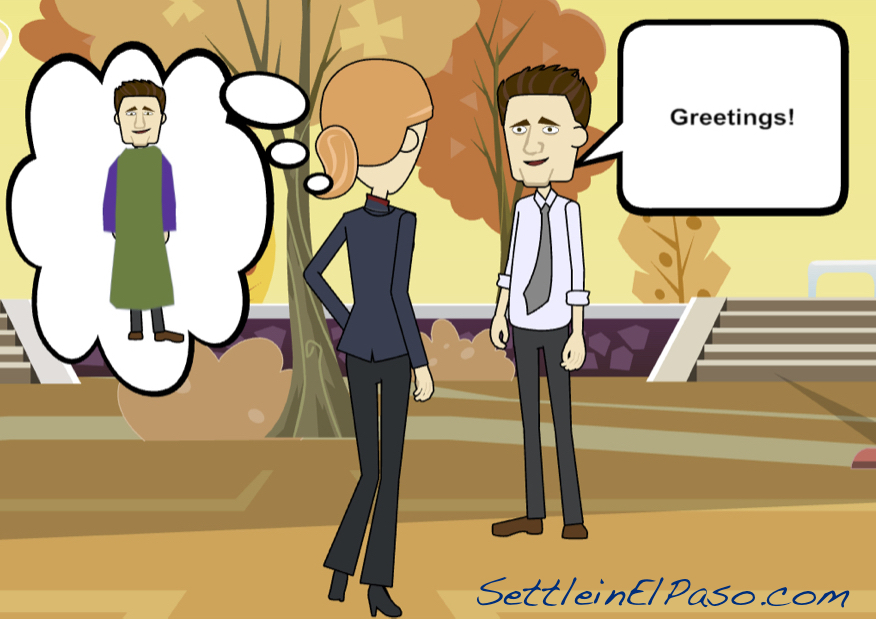 Concluding remark: Let us know if you are annoyed at any of the greetings above, or if there are other greetings that make you uncomfortable.
This paragraph contains some affiliate links to Amazon. We will get an incentive from Amazon with NO extra cost from your wallet if you use the links to purchase anything. We drew some of the figures in this post using CrazyTalk Animator 3 Standard (Mac). The software has a Standard PC (Windows) version, as well as PRO Mac and PRO Windows versions.
---
Subscribe to receive our newsletters and notifications on new posts. Your email address is safe with us. It will not be distributed to any third-party.