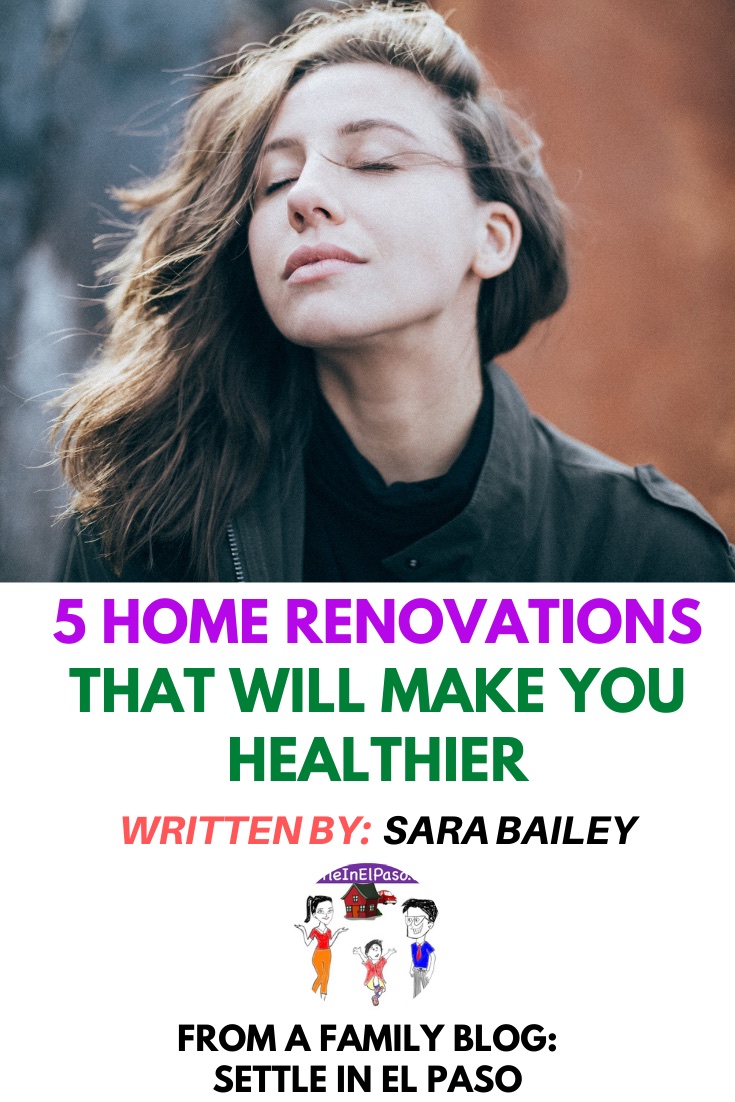 If you're planning a home improvement project in the near future, you might already know how important it is to protect your indoor air quality during the demolition and construction phases. However, keeping the air clean isn't the only way you can promote better health during home improvements. By choosing the right materials and picking specific types of projects, you can make your home even healthier than before. Below,
Sara Bailey
presents projects around the home and yard that can improve your well-being even after the work is complete.
Tackle Mold Problems
Mold in the home is unsightly, but it also has serious health consequences if the problem gets out of hand. Mold can grow where excess moisture builds up, such as damp basements or bathrooms with poor ventilation. It can damage drywall, ceilings and even the beams of your home in serious cases.
Removing mold is a challenging task, but it's important for your own health as well as the structure of your home. Because it's sometimes dangerous to get rid of mold on your own, you may need to hire a professional to do the job for you.
Handle Pest Issues
If you've noticed mouse droppings or you've spotted one scurrying around your house, it's important to nip this problem in the bud before it becomes a major issue for your family and your property. As the EPA points out, mice bring with them a host of potential health problems, so it's important to get rid of them at the first signs of trouble. Instead of relying on store-bought traps, consider hiring a mouse and rodent extermination expert to address the problem. Angi.com and other sites provide customer reviews so you know which exterminators in your area are trustworthy and reliable. This is one job you definitely want done correctly the first time.
Plant a Living Fence
Sometimes called a "green screen," a living fence is a type of landscaping that uses plants to create a border. You can achieve a living fence by planting tall shrubs or installing trellises covered with plants. Not only is a green screen beautiful to look at, but it can also create privacy and filter out pollutants from nearby roads.
Putting up a living fence might be easy if you've got a green thumb and are handy with home improvement projects. If you don't have the experience or tools, it might be better to hire a landscaping pro who can help you achieve the look you want. Before going ahead, keep in mind that you might need to call 811 before you dig to ensure you don't hit any utility lines during your project.
Get Smart with Paint
Whether you're doing a whole-kitchen renovation or just redecorating a room, chances are you'll be repainting. Picking the best color and brand can be overwhelming enough because of how many choices there are, but it's also important to think about the health effects your paint will have. Many paints and stains emit high levels of volatile organic compounds or VOCs, which are chemicals that easily become vaporized in the air. Luckily, there are numerous low- or zero-VOC options to choose from.
When picking out paint, it's also important to think about how the color you choose can impact your mental health. HGTV explains how certain colors affect your mood and how to use them in your designs here.
No matter what paint you decide on, it's important to have the right tools. You probably already bought paint rollers, painter's tape and trays when you got your paint, but don't forget about a quality ladder. Standard ladders can get the job done, but a better choice might be a telescoping ladder. These models are lightweight and foldable, making them versatile and easy to store.
Make an Indoor Veggie Garden
Everyone knows that it's important to eat enough fruits and veggies, but it's sometimes hard to meet your daily intake when things are out of season. A great solution to this problem is to grow your own produce at home. A surprising number of vegetables can be grown indoors year-round, such as cauliflower, spinach, beets and bell peppers, according to Cafe Mom.
Making a veggie garden can be as simple as putting a few pots in a window sill. However, you can go a step further by making your garden part of your decor. Veggies and other plants can make beautiful statement pieces in your interior design, especially when you go vertical.
Home improvement projects can have a significant impact on your mental and physical health, which is why you'll want to consider your choices carefully. By adding more green to your home, removing mold and choosing non-toxic materials, you can help your home become a healthy sanctuary.